R&J Batteries Brendale
Previously operated under the name of Turbo Batteries, R&J Batteries Brendale was established in 2015. R&J Batteries Brendale has a product portfolio that includes car batteries, camping and caravan batteries, marine batteries, boat batteries, deep cycle batteries, motorcycle and scooter batteries, golf cart batteries, solar batteries, commercial batteries, industrial batteries and even lubricants and accessories. Visit R&J Batteries Brendale today for a diverse product range, free battery testing and expert advice.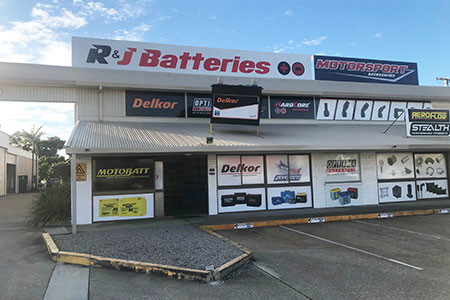 Store hours
Monday

8:00 am - 5:00 pm

Tuesday

8:00 am - 5:00 pm

Wednesday

8:00 am - 5:00 pm

Thursday

8:00 am - 5:00 pm

Friday

8:00 am - 5:00 pm

Saturday

8:30 am - 12:00 pm

Sunday

Closed
R&J Batteries Brendale
If you are in need of a battery, you can count on R&J Batteries Brendale to find you the right power solution. At our Brendale store, we carry a range of car, motorcycle and deep-cycle replacement batteries from a range of world-leading battery manufacturers to ensure we always have the best, most comprehensive selection of batteries.
We have batteries to suit almost any application including car batteries, truck batteries, caravan batteries and boat batteries. Visit R&J Batteries Brendale for expert advice, a free battery test or a battery replacement!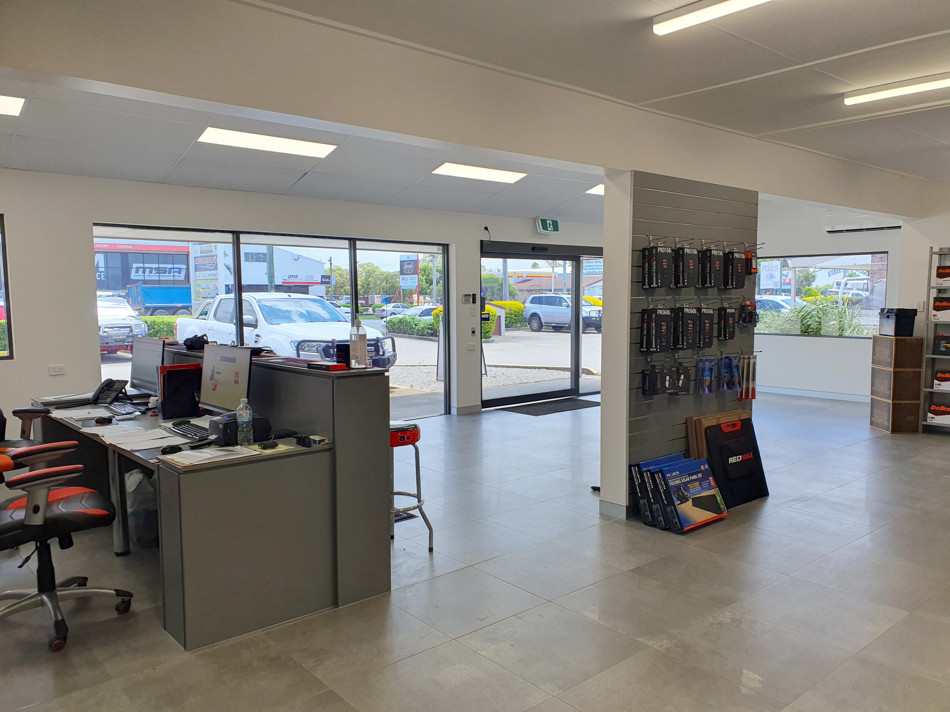 Brand NEW Showroom!
R&J Batteries are back operating as normal after some renovations and now have a brand new showroom. Visit 126 South Pine Rd, Brendale to check out the product range on display.
If You're Looking to Buy Car Batteries in Brendale, Look no Further than R&J Batteries
The battery is one of the most vital parts of your vehicle. Without a battery, your vehicle will not start. If your battery goes flat and requires a replacement, you will need to enlist the services of a company that will help you get back on the road fast and enable you to carry out with your day to day routine.
What is the Role of a Car Battery?
When cars were first invented, their engines required manual cranking in order to start. As technology advanced and batteries evolved, this was no longer needed. Car batteries start the engine for you, so if they stop functioning, you won't be able to start the vehicle at all. You also won't be able to use the radio, air conditioner/heater, or any of the vehicle's lights. If you have access to another car and some jumper cables, you'll be able to start your car and the battery will recharge unless it is truly dead, in which case you'll have to go ahead and buy a replacement.
Finding Car & Deep Cycle Batteries in Brendale
Luckily, finding a replacement battery is incredibly easy if you know where to look. R&J Batteries specialises in providing superior deep cycle & conventional car batteries, and we're undoubtedly the best place to buy them. Our Brendale branch located on South Pine Road houses an extensive product range from renowned brands such as ACDelco, Delkor, Fullriver, Predator, US Battery and many others.
So, whether it's AGM batteries, marine batteries, mower batteries, deep cycle batteries or even chargers and jump starters you require, R&J Batteries Brendale is your one-stop-shop for all your power solutions.  Next time you are in need of a battery, drop by the store and our team of friendly battery experts will help you find the best battery for your vehicle.
About R&J Batteries
Since our inception in 1995, R&J Batteries have rapidly grown to service all of Australia and New Zealand through our 27 branches and our network of over 7000 distributors. Over the years, we have built a reputation for providing exceptional customer service so rest assured, you are in safe hands when you visit a R&J Batteries store. If you are searching for a battery in Brendale, please do not hesitate to give us a call on 07 3881 1444 or send us an email at mgrbrendale@rjbatt.com.au or visit our website at your earliest convenience.