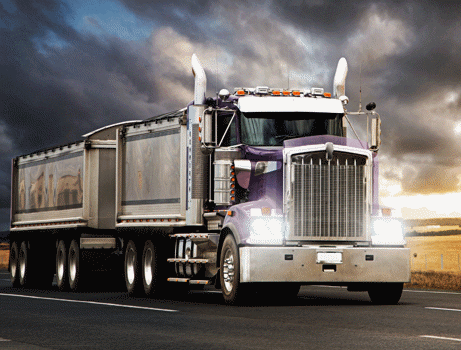 Commercial Batteries
At R&J Batteries, we carry a wide range of commercial batteries. We strongly believe in providing choice for our customers to suit different needs. When it comes to selecting a commercial battery for your heavy duty application, performance and durability are crucial. Our range of commercial batteries include accessible MF, Calcium SMF and the dedicated Hardcore Commercial range of high-capacity batteries for the latest truck & bus models from around the world.
All of these commercial batteries are designed to withstand the harsh conditions in Australia and New Zealand. Choose from our range of ACDelco, Delkor, Hardcore, Predator, Optima and Fullriver commercial batteries. To make the process simple use our handy Commercial Battery Finder.
Predator Commercial Batteries
Predator commercial batteries are manufactured under some of the most rigorous quality assurance processes. They comply with TS16949, ISO14001 and ISO9001. Each and every battery undergoes stringent performance, resistance, leakage and capacity output testing before they are made available to the public. The Predator range of commercial batteries feature the highest purity fine-grain lead, lead-calcium alloy, punched grid, microfibre tissue, envelope separators, polypropylene case, magic eye hydrometer, centred cast on straps and lock-bonding. Predator batteries have a range and size to fit almost any modern truck, tractor or earth moving vehicle.
Find more
Optima Yellowtop Batteries
The Optima Yellow Top AGM batteries are an excellent choice for any truck or tractor needing the cranking power to handle a rough terrain. Equipped with both deep cycle and starting capabilities as well as the revolutionary Spiralcell Technology®, you can power several accessories such as winches, running lights, hydraulics, electronics and AV systems. Along with more than 300 discharge / recharge cycles, faster recharging and 3x longer life compared to other batteries on the market, you can rely on Optima Yellow Top commercial batteries for your truck or tractor.
Find more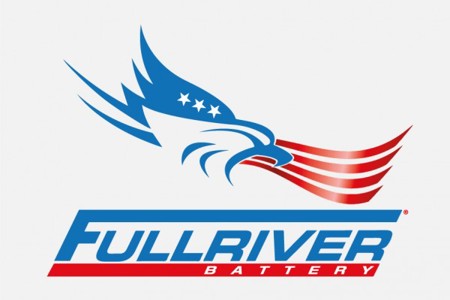 Fullriver Commercial Batteries
The Fullriver HC-HR Series battery range offers a genuine no-compromise dual-purpose battery, featuring advanced AGM technology and heat-resistant casing. These batteries are ideal for commercial applications such as long-haul road transport, 4WD dual-battery installations, earth moving and mining vehicles. With Fullriver commercial batteries, you can have the best of both words – a spill-proof AGM battery with more cranking power than conventional starting batteries and a battery with deep-cycling capability. High-purity lead AGM construction accepts faster recharging, providing more useable power than conventional deep-cycle batteries. This makes the Fullriver HC-HR range the ultimate choice for modern interstate trucks with large capacity engines and high accessory power requirements.
Find more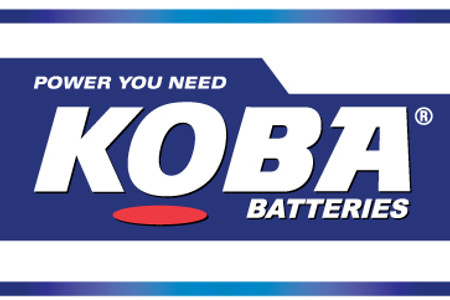 KOBA Batteries
KOBA commercial batteries are built with the harsh Australasian environment in mind. Designed to deliver reliable power over long distances, KOBA batteries are ideal for freightliner trucks, European trucks and buses, agricultural machinery, earthmoving machinery and many other commercial applications. KOBA commercial batteries feature high cranking capability, high reserve capability and high vibration resistance all of which are important for hassle-free operation.
Other notable features of KOBA commercial batteries include:
Enveloped separator for low electrical resistance
Ultramicro fiber and Special tissue to increase durability of plate by reducing aging
Excellent electrical performance (minimal self-discharge)
Find More
Go the Distance with Commercial Batteries
If reliability and longer service is your objective, R&J Batteries' comprehensive range of commercial batteries will not disappoint. Choose from world renowned commercial battery brands such as ACDelco, Delkor, Hardcore, Predator, Optima and Fullriver.
R&J Batteries are your trusted commercial batteries supplier in Australia.
Get in touch with the battery experts at your closest branch today.
Commercial Battery FAQs
Commercial batteries are used for vehicles like trucks, buses, tractors, earth moving and mining equipment. They are primarily used in the transport, agricultural, mining or earthmoving industries to power large, heavy-duty equipment that needs a whole lot more starting power than a regular automobile.
At R&J Batteries, we refer to commercial batteries as any battery used in a heavy-duty vehicle such as a truck or bus. Most heavy-duty vehicles require one commercial starting battery to crank the engine and power accessories, however some vehicles with refrigeration or lift gates will require a dual battery system with an auxiliary deep cycle battery.  Commercial starting batteries are larger, with a higher level of cranking power compared to automotive batteries, and are designed to handle the higher vibrations and harsh elements required by heavy duty applications.
A commercial battery will last as long as its technology is designed for, assuming it is fitted in a suitable application, is maintained properly and is not misused. R&J Batteries supply commercial batteries from world leading brands that have been sourced due to their reliability and excellent battery life. These brands include ACDelco, Delkor, Hardcore, Optima, Fullriver and Predator. R&J Batteries offer a 12 month warranty on most commercial batteries.
Commercial batteries are best stored indoors in a cool, dry location with a recommended temperature of less than 20oC.  Fully charge your commercial battery before placing it into storage and check state of charge after around 6-9 months. Call your local R&J Batteries branch to learn more about the best way to store your commercial battery.