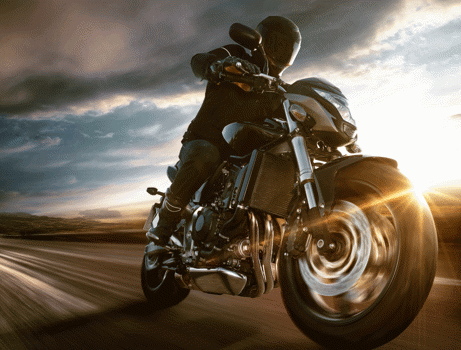 Motorcycle & Scooter Batteries
The motorcycle battery range available at R&J Batteries is manufactured for more than just performance. Our battery range is designed for the enthusiast! Featuring the latest AGM and Lithium battery technology for a safer, hassle free and powerful ride.
Motobatt and Deka both come in a wide range of sizes and are suitable for motorcycles, motorbikes, jet skis and recreational applications.
Our Predator Motorcycle Battery range also hosts a wide selection of sizes for these applications in both AGM and conventional flooded designs.
Best battery brands at competitive prices from Australia's fastest growing battery distributor. Contact the battery experts for advice on your next motorbike battery.
Every bike and rider are unique, requiring individual power requirements. R&J Batteries are your trusted battery supplier with the best advice on finding your next motorbike battery or scooter battery. For more information about our top range of motorcycle and powersport batteries use our Branch Finder or call us on 1300 769 282.
FAQs
The best battery for your motorcycle, scooter or power sports application is dependent on a number of factors. Conventional flooded motorcycle batteries will give years of reliable service in motorcycles where this type of battery was fitted by the manufacturer. If you want a battery with more power and a longer life, an AGM battery is a sensible upgrade. For ultimate performance and weight saving, a lithium battery is worth considering.
You also need to consider how the equipment is used, and how often. R&J Batteries product team have hand picked brands and products which are made to the highest quality standards to ensure our customers get the best value for money. You can trust in brands like Motobatt, Deka and Predator Motorcycle to reliably power your equipment.
Not all 12V batteries will fit within a motorcycle to power it; and some would have a much larger capacity than required. 12V car batteries are much too heavy for motorcycle batteries and would not have the correct terminal assembly to connect to a bike. R&J Batteries recommend a dedicated motorbike battery - see the team for advice on which battery would best power your equipment.
Motorcycle batteries come in conventional flooded, AGM and Lithium technologies. Conventional models often have vent caps where you can check electrolyte levels and are normally a standard fitment for many motorcycles and power sports equipment. AGM (Absorbent Glass Mat) batteries are an advanced, maintenance free technology which is designed for higher cranking power and outstanding vibration resistance. A lithium motorcycle battery is made from LiFePO4 (Lithium Iron Phosphate) cells and is lighter, produces more power and lasts 2-3 times longer than lead acid batteries.
There are several reasons that can cause a motorcycle battery to die but the main one is lack of use. Like a car battery, a lead acid motorcycle battery needs to be regularly charged to ensure a long service life - this is normally done by the alternator when the bike is being ridden. If you don't use your motorbike or scooter regularly, the battery will discharge and begin to sulphate which will shorten the battery's life.  If you don't use your motorcycle, scooter or power sports equipment over the winter months, connecting it to a trickle charger can significantly extend the life of the battery. If your equipment is fitted with accessories like an alarm, you would definitely benefit from investing in a trickle charger to ensure the battery stays charged.
Jump starting a motorcycle is pretty straight forward as it is similar to a car.  If your bike has jump start points, they must be used.  If not, connect the negative jumper clamp to the engine case or part of the chassis, and the positive clamp to the positive terminal of the battery.  You may need to use smaller clamps as the clamps designed for jump starting a car can be too large to access the small terminals.
Most motorcycle batteries will last approximately 2-3 years. The exact life of a battery is hard to determine as it depends on factors like usage, storage, brand and technology. A battery that is properly cleaned, maintained and charged will last longer. A lithium motorbike battery can last up to 2-3 times longer than a conventional flooded or AGM lead acid battery.