REDMAX ACCESSORIES
Introducing the new Redmax accessories range exclusive to R&J Batteries. R&J Batteries is a 100% Australian owned company who in addition to stocking world-class battery brands and lubricants, have introduced the Redmax range of accessories. The includes battery terminal brushes, digital multimeters, diagnostic tools and solar power banks, with more products to be added as the brand grows.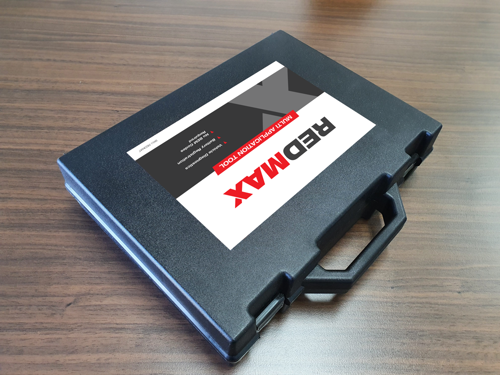 Exclusive Accessories Range
Redmax accessories has been introduced to the R&J Batteries portfolio to synchronise all your battery accessories under one umbrella. In addition to stocking the best battery brands and lubricants, R&J Batteries want to provide customers with a full range of reliable power accessories to support any application. Redmax accessories are designed help you reach the maximum service life of your battery and application.
The Redmax range of accessories includes the following:
Battery terminal brushes
Diagnostic tools
Multimeters
Solar power banks
Redmax Products
The Redmax range of accessories includes the Redmax Solar Power Bank, Redmax Multimeter, Redmax Battery Terminal Brush and Redmax Diagnostic Tool. For more information about each product, please read below.
Redmax Solar Power Bank
The Redmax Solar Power Bank is specifically designed to power your outdoor adventure. Whether you require a solar power bank for the car or portable power for camping, climbing, exploring or biking, the Redmax Solar Power Bank will give you power on the go.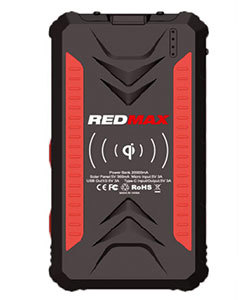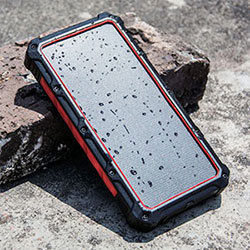 Product Features:
• In-built Solar Panel
For charging the device when USB power is not available
• Multi-functional LED light
The multi-function LED flashlight is a perfect outdoor companion. It has 3 lighting modes: torch, flash and SOS.
•Multiple Power Outputs
The Redmax Solar Power Bank's ability to charge three devices simultaneously makes it one of the best solar power banks in the market. There are 2 x standard USB outputs and 1 USB-C output.
• High Capacity 20,000mAh battery
The Redmax Solar Power Bank has a large 20,000mAh (20Ah) lithium battery which enables it to charge your mobile phone or other mobile device multiple times before requiring a recharge
• Wireless Charging
The Redmax Solar Power Bank can wirelessly charge your compatible device using the Qi standard
• Safety
Integrated short circuit protection, over-discharge and over-charge protection.
Redmax Multimeter
Leave out the guesswork by using the Redmax Multimeter to accurately measure electrical values in batteries, components and circuits. This compact digital multimeter (pen-style) can measure voltage, current, capacitance, resistance, and more. The pen-style design makes it easier to use compared to conventional multimeters.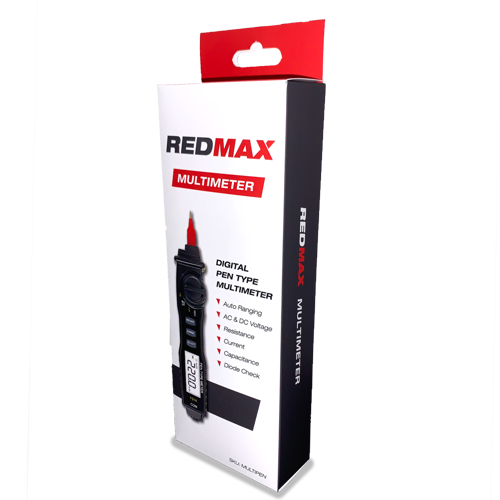 Product Features:
Auto ranging
AC / DC voltage Resistance
Current Capacitance
Diode check
Backlit screen
Torch Auto power off
Redmax Battery Terminal Brush
Your vehicle's battery requires a low resistance connection between the posts and terminals so it can deliver maximum power to the starter motor. The Redmax Battery Terminal Brush can be used to thoroughly clean the inside surface of the battery terminal to help keep battery terminals corrosion-free every time you change the battery.

The Redmax battery terminal brush is manufactured to our specifications using stainless steel wire to resist corrosion. The taper of the brush matches the taper used in automotive battery terminals to ensure full contact and efficient cleaning every time. A large handle makes the battery cleaning brush easy to hold and use.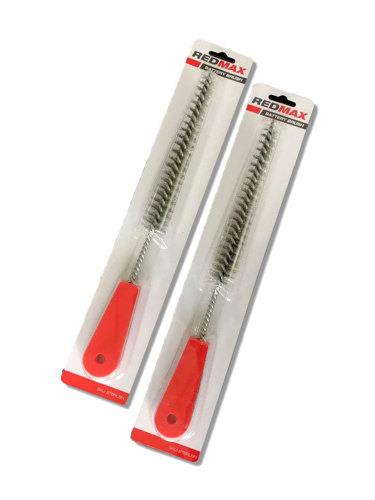 Product Features:
Stainless steel wire bristles
Taper design matches the battery terminal taper
Suits both standard (SAE) and small (JIS) battery terminals
Comfortable, easy to grip handle
Redmax Diagnostic Tool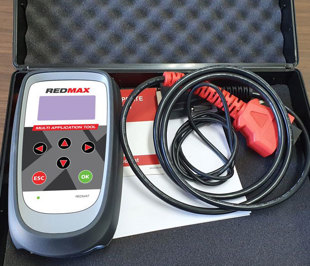 Battery maintenance is made easy with the Redmax range of accessories. Whether you are seeking a battery terminal brush, diagnostic tool, multimeter or a solar power bank, your local R&J Batteries branch has every accessory you need to keep your vehicle's battery in optimal condition. Get in touch with the battery experts today.