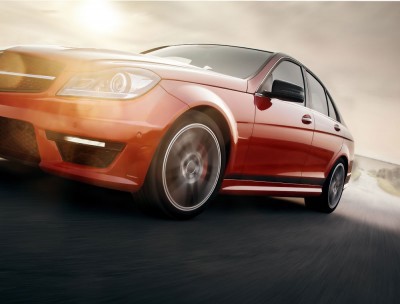 Car Batteries
We have all experienced a flat car battery at some point. They are time consuming and frustrating to say the least. When it comes to finding an affordable car battery, you are in safe hands with R&J Batteries.
R&J Batteries is one of the leading car battery suppliers in Australia. Whether you are in Melbourne, Sydney, Brisbane, Adelaide, Perth, Hobart or Canberra, there is an R&J Batteries branch near you.
Our automotive battery range includes all types of car batteries from top brands. They range from accessible to sealed maintenance free (SMF), calcium and spiralcell AGM. Our EFB and AGM batteries also cater to newer vehicles like those with Start Stop technology.
Finding the correct replacement car battery for your vehicle is easy. Leave the guesswork out by using our Battery Finder or contacting your local R&J Batteries branch in Australia.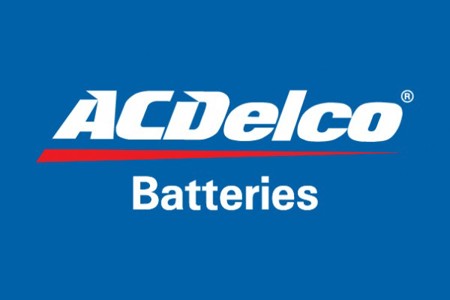 ACDelco® Car Batteries
The automotive battery range from ACDelco consists of AGM, EFB and SMF batteries. All ACDelco batteries contain the latest lead calcium technology. This supports corrosion resistance, overcharging, gassing, self-discharge and thermal runaway. ACDelco AGM car batteries are ideal for modern vehicles with ISS technology. ACDelco EFB car batteries have the ability to perform under tough conditions. ACDelco Advantage car batteries have impact-resistant plastic casing for durability.
ACDelco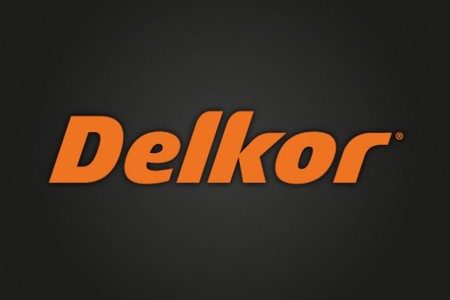 Delkor® Car Batteries
There is a Delkor® automotive battery for every need. Delkor automotive batteries are suitable for both everyday passenger cars and ultimate performance machines. The driving force behind Delkor car batteries is the unique PowerFrame® grid technology. Delkor AGM, EFB, Premium Silver and Calcium car batteries cater to every driving need.
Delkor Batteries
Predator Car Batteries
Korean-made Predator SMF batteries are one of the most advanced and reliable car batteries on the market. They meet ISO9001, ISO14001 and TS16949 requirements. Every Predator car battery undergoes testing for performance, resistance and leakage capacity output. If you are in the market for a cheap or affordable car battery, consider Predator SMF car batteries.
Predator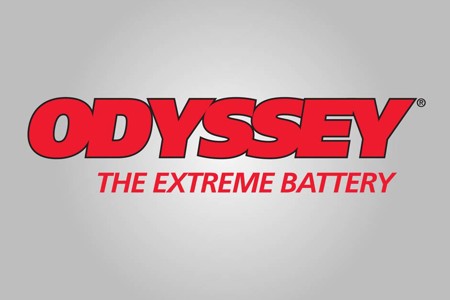 Odyssey Car Batteries
Unlike other automotive batteries, Odyssey car batteries have flat plates made of 99.99% pure lead – not lead alloy. The thin design of the plates allow more plates to fit inside the battery. More battery plates mean more plate surface area which means more power. That's twice as much as conventional batteries!
Odyssey
Optima Car Batteries
The Optima REDTOP® AGM automotive battery range delivers the strongest 5-second burst of ignition power for a reliable start-up every time. The Redtop® will outperform and outlast more traditional batteries in demanding cranking/starting applications. With their patented Spiralcell Technology®, Optima batteries offer 15 times the vibration resistance and up to twice the life of ordinary car batteries. The Optima REDTOP is like no other battery found in today's market!
Optima
Fullriver Car Batteries
The Fullriver HC Battery Series features advanced, high-compression AGM technology to provide a genuine no-compromise battery for high-performance engine starting and dual-purpose starting/cyclic applications. You get the best of both worlds with a Fullriver Battery – a spill-proof AGM battery providing even more cranking power than conventional starting car batteries combined with true deep-cycling capability.
Fullriver
Extensive Range of Car Batteries at R&J Batteries
Over the last 25 years, R&J Batteries has become one of the fastest growing car battery suppliers in Australia.Our brand portfolio consists of car batteries from top brands such as AcDelco, Delkor, Predator, Odyssey, Optima and Fullriver. We pride ourselves on our ability to supply top automotive batteries for every need. From vintage cars to the very latest in cutting-edge automotive technology, we have the right car battery for you including EFB car batteries, AGM car batteries and Start-stop car batteries and even car batteries for luxury cars.
Get in touch with the battery experts today.
Car Battery FAQs
There is no straight answer to this question. The best car battery for your vehicle depends on multiple factors such as power requirements, driving habits, accessory loads, weather conditions and more. At R&J Batteries, we carry car batteries for all types of cars, performance requirements and customer needs. To find the best car battery for your vehicle, get in touch with our friendly team today on 1300 769 282.
Yes. Regardless of which brand of car batteries you purchase at R&J Batteries, you can rest easy knowing that your battery purchase is covered under warranty. The warranty period differs according to brand, type of battery and application. For more information on warranties for our range of car batteries, please refer to Warranty Statements.
There can be a multitude of reasons for a flat car battery. Here are some common causes:
Undercharging
Misuse
Driving habits
Parasitic drain
Age
Weather
Get in touch with your local R&J Batteries branch if you have recently experienced a flat car battery. Using our diagnostic tools and expert knowledge, we can determine whether your vehicle simply requires a new battery or if there are any underlying issues with your vehicle that has affected your car battery.
There are a few things you can do to get the best value out of your automotive battery and extend its life as much as possible.
Check to see if the top of the battery is clean and the terminals are corrosion-free
Check the voltage using a voltmeter. 12.7v – 12.8v indicates a fully charged battery.
If the voltage is below 12.5 volts, recharge your battery straightaway.
If your battery has removable caps, check the water level at least every 6 months. Refill as needed with distilled water.
Charge your car battery every 3 months to maintain optimal performance.
There are other things you can do to maintain your vehicle's battery. Visit our blog for useful tips, tricks and advice from the battery experts at R&J Batteries.
Contrary to popular belief, simply going for a drive is not sufficient to recharge a flat car battery. Going for a drive can certainly help maintain a healthy battery but it won't help revive a flat battery. The only way to properly recharge a flat car battery is to use a battery charger with high amp ratings. At R&J Batteries, we carry battery chargers from top brands such as Lester Electrical, Projecta and more.
Yes. You can get your car battery checked for free at any R&J Batteries branch located throughout Australia and New Zealand. No appointments necessary. Use our Store Locator to find your nearest R&J Batteries branch.