R&J Batteries Hervey Bay
R&J Batteries Hervey Bay branch was established in 2010 in Queensland, Australia. A diverse range of batteries such as car batteries, camping and caravan batteries, marine batteries, boat batteries, deep cycle batteries, motorcycle and scooter batteries, golf cart batteries, solar batteries, commercial batteries and industrial batteries are available at R&J Batteries Hervey Bay. In addition to batteries, lubricants and accessories, the branch offers free battery testing and expert advice. Visit the battery experts at R&J Batteries Hervey Bay today.
Store hours
Monday

8:00 am - 5:00 pm

Tuesday

8:00 am - 5:00 pm

Wednesday

8:00 am - 5:00 pm

Thursday

8:00 am - 5:00 pm

Friday

8:00 am - 5:00 pm

Saturday

8:00 am - 12:00 pm

Sunday

Closed
Are You looking for a Cheap Car Battery in the Hervey Bay Area?
Swing by R&J Batteries for Quick, Reliable Service
No one enjoys dealing with car problems, even issues as simple and fixable as a car battery malfunction. If your car battery has died or needs to be replaced, the good news is it is quite easy to find a new battery and even easier to install it yourself. If you aren't sure where to purchase a quality trusted, yet cheap car battery in the Hervey Bay region, finding a supplier you can count on can be quite difficult. There are many Hervey Bay car battery suppliers advertising cheap prices, but how do you decide which is best? If you want to buy a car battery in Hervey Bay from a reliable and knowledgeable source, stop by your local top rated battery supply store, R&J Batteries.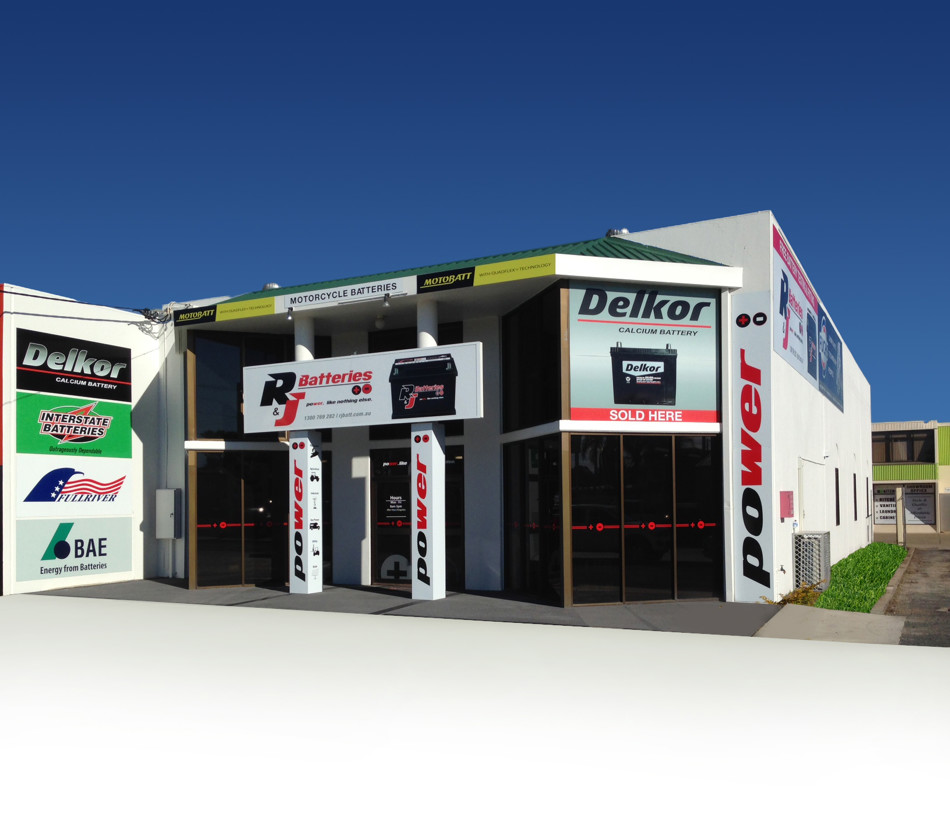 R&J Batteries – Hervey Bay Car Battery and Accessories
For the past 25 years, R&J Batteries has been serving the entire Australian country and has remained dedicated to providing top quality, reliable batteries to our customers at an affordable rate. R&J Batteries has 16 locations scattered across the country, making it simple for everyone to easily access a nearby store when needed. Our 27 locations include Adelaide, Ballarat, Bayswater, Bendigo, Brisbane, Canberra, Dubbo, Geelong, Hallam, Hervey Bay, Hobart, Launceston, Sydney, and Tullamarine.
R&J Batteries also prides ourselves on staffing professional, well-trained team members who are eager to help with car battery issues, car battery replacements, or other battery-related questions. For customers in Hervey Bay looking to buy a new car battery, the Pialba in Hervey Bay location in QLD is the closest R&J Batteries branch to visit. Our staff can help you determine which brand of a car battery is best for your vehicle and can offer you advice on installation and more. 
R&J Batteries Online Services
Aside from our store locations, R&J Batteries also has a website that customers can visit to learn more about the company, car battery services, and the brands that are stocked. If you are unfamiliar with how to replace a car battery in Hervey Bay, need warranty information, layouts, technical information, or specifications, you can click on our resources tab to find out more information. Customers can also learn more about the lubricants and other accessories stocked in R&J Batteries' stores. Customers with questions about a car battery can click on the FAQ option to find answers to most asked questions or can submit a question via the contact form on the contact us tab.
If you or someone you know is looking to buy a new car battery in Hervey Bay and need an affordable, yet reliable option, stop in at R&J Batteries to find out more about how they can help get you back on the road while staying under budget. To purchase your car battery today, swing by R&J Batteries in Hervey Bay, located at 1/91 Old Maryborough Rd, Pialba QLD 4655, Australia.