Join the R&J Batteries Network
R&J Batteries is always on the lookout for businesses to partner with to distribute our world-class batteries, lubricants and accessories. Over 25 years R&J Batteries has expanded its network to 8,000 stockists and distributors across Australia and New Zealand and always strive to offer these businesses the best service and delivery. Thanks to this level of service, R&J Batteries are now one of Australia's leading battery suppliers to OEM dealers and are the trusted supplier for a collection of National companies. 
We believe that supplying the best quality products with the most friendly and helpful service is the key to success. Our people are industry leaders, offering our partners the best power related advice, our products are world-class so distributors can rest assured their customers are getting the best and our service is second to none.
By becoming an R&J Batteries distributor, you will have access to:
World Class Battery Brands
Nation-wide Distribution
Fast and reliable delivery
Chargers & Battery Accessories
Oils & Lubricants
Support from Battery Experts
Exclusive brands like Delkor, ALLiON, Fullriver and U.S Battery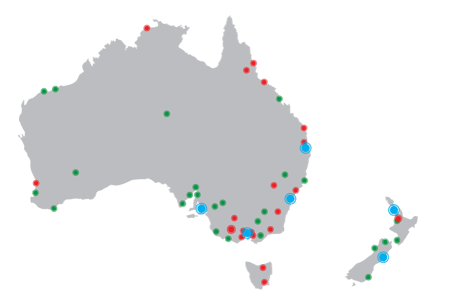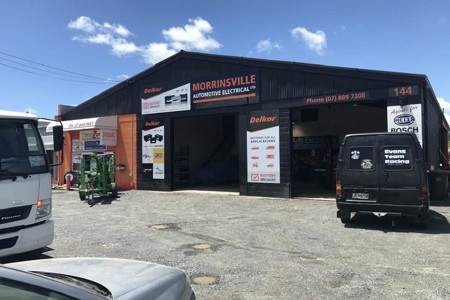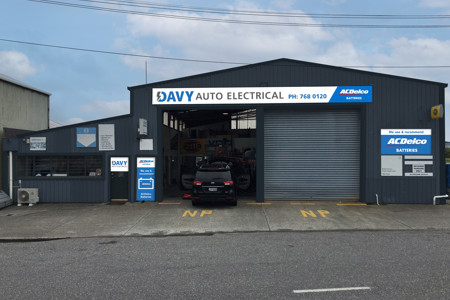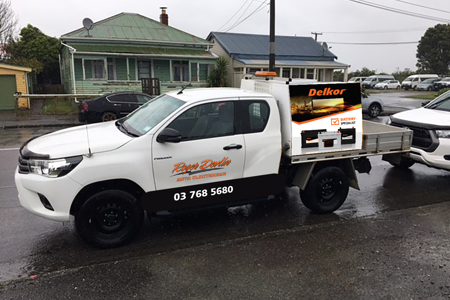 "We have sourced our batteries from R&J Batteries since they started operating out of Ballarat. At the time, regular deliveries and good service were hard to find. R&J Batteries promised to supply great products with exceptional service and have fulfilled that promise ever since. We use R&J Batteries exclusively".
- Horsham Auto Electrical
"Right from the start, R&J Batteries impressed us with their efficient, professional manner. They have an extensive range of products and excellent client experience, their battery knowledge combines the practical and professional. They are always willing to 'go the extra mile' for their customers and have a high level of client service. We have had a strong relationship with R&J Batteries for the past five years and would highly recommend them as a reputable company that we will be continually using in the future."
- Marco & Coral Del Prete, Ace Batteries
"We started dealing with R&J Batteries in 2005 after our previous suppliers showed little interest in helping us grow our business. Since then, we have had nothing but support and enthusiasm from the R&J Batteries team who have always seemed genuinely interested in helping us grow our business. SA Battery Sales can't speak highly enough of the quality of product and the lengths that R&J go to ensure customer needs are met. We would recommend them to anyone looking for a quality battery supplier, who will provide them with a comprehensive range of products and back this up with outstanding customer service and support".
- SA Battery Sales & Recycling
"We have been dealing with R&J Batteries as our sole battery supplier for over 10 years now. They have always provided fast and professional service and quality batteries for our business. We have known Ray since he started the business and its fantastic to see where he has taken the company".
- Peter, Central Automotive Repair &Servicing Ballarat
Stockist Programs
At R&J Batteries, we believe in providing our distributors with the best resources to allow them to sell batteries to consumers. Our battery stockist programs help create an agreement between us and our stockists to set them up with consignment batteries and provide them with additional marketing support in return for committing to a certain amount of battery sales.
We have stockist programs available for our Delkor and ACDelco battery brands across both Australia and New Zealand. Each program has levels to suit distributors of various sizes and gives access to progressive amounts of merchandise and marketing support.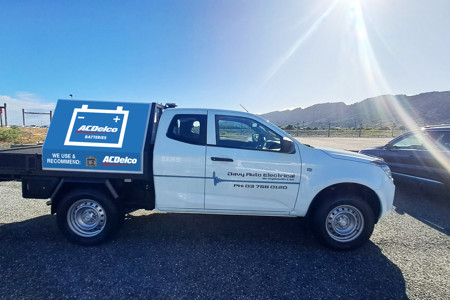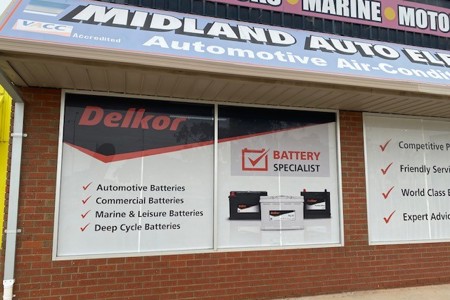 Our stockist programs include:
Shirts and Caps
Battery Stands
Exterior Building Signage
Interior Signage and Stand Headers
Directory Listings
Marketing Material
Dedicated R&J Batteries representative
Regular communication on products and technology updates
To view a copy of our Stockist Program agreements, contact your closest R&J Batteries branch on 1300 769 282 or use our Branch Finder. 
Become a Stockist
If your business is an auto electrical workshop, battery reseller or parts supplier, and would like to join the R&J batteries stockist network, get in contact with us today. Send us a message using the form below and set the subject to 'Distributors', or give your local branch a call on 1300 769 282.