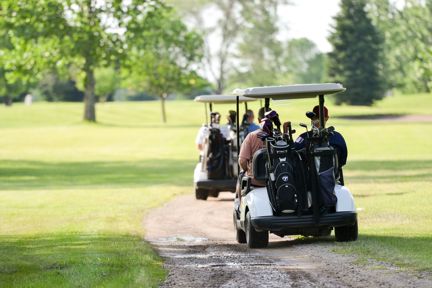 Golf Cart & Trolley Batteries
Power your way around the course with Golf Cart Batteries and Golf Trolley Batteries from R&J Batteries. Your battery supplier for any application, R&J Batteries provide top tier products to deliver reliable energy and maximum service life to see you through to the 18th hole time after time.
Find the best battery for your golf buggy or trolley from our range of AGM, Lithium and 6, 8 or 12 volt lead acid battery ranges. Available from any R&J Batteries branch across Australia and New Zealand.
Choose your premium golf batteries from brands like, U.S. Battery,  ALLiON Lithium, Fullriver, Predator Golf and Predator AGM range.
U.S. Battery
Golf cart batteries and electric vehicles have unique power requirements that U.S. Battery understands. Maintaining peak capacity for longer periods between charges, means greater vehicle reliability. This is why U.S. Deep Cycle Batteries are engineered with the exclusive XC2™ formulation and Diamond Plate Technology® which overcome both runtime & service life issues.
Here at R&J Batteries we recommend U.S Battery for 6 volt golf cart batteries, 8 volt golf cart batteries and 12 volt golf cart battery solutions.
Find more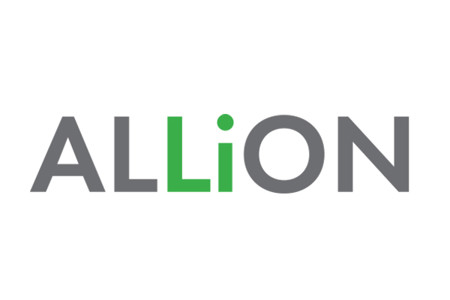 ALLiON Batteries
The ALLiON range of Lithium Iron Phosphate (LiFePO4) batteries now includes a 48V, 30Ah GC2 Golf Cart Battery. This high performing battery is a lightweight, high cycle replacement for golf carts, commercial turf equipment and floor scrubbers.
The ALLiON GC2 has been custom designed and tested by the R&J Batteries technical team to provide long lasting and reliable power. The safe and reliable Integrated Battery Management System (BMS) is a key feature that sets this battery apart.
Find more
R&J Batteries is your battery supplier for any golf cart battery or golf trolley battery. Our team pride themselves on offering the best service and advice along with competitive prices. Find 6 volt, 8 volt or 12 volt golf cart batteries along with lead acid, AGM and Lithium batteries for your golf buggy. Visit any of our company owned stores around Australia and New Zealand for your free battery test.
FAQs
The average life of a Golf buggy battery is about 2-4 years. However, based on their technology, environment, usage and storage it is difficult to accurately predict a battery's lifespan. Some technology lasts longer than others. A wet lead acid battery will tend to last up to 3-5 years while a lithium battery will long outlast this, sometimes lasting 10+ years.
Each Electric Vehicle and Golf Buggy requires several deep-cycle batteries, capable of repeated deep-cycling rather than short bursts of starting power. Always looks for dedicated golf cart batteries, these are available as lead acid, AGM or Lithium battery technologies and come in 6 volt, 8 volt and 12 volt models to combine and form the required voltage for the operating system. Our Lithium battery options come in 48 volt, these are paralleled to get the required capacity.  Ask the experts at R&J Batteries for advice on which batteries will suit your golf cart. 
It is not recommended to use regular deep cycle batteries in golf carts. Golf Carts require purpose-built batteries to be connected in series to make up the desired voltage, usually either 36 or 48 volts. Standard 12-volt AGM, Wet or Gel deep cycles are often the incorrect case size to fit into the 'cradle' of a golf cart, resulting in dangerous combinations of overweight and or under powered golf cart power systems.
Technically yes you can especially if the set is within 6 month old, however best practice is to change the entire set once one battery fails. If a single battery is replaced into an older set, the new battery will do majority of the work until it falls inline with the tiring old ones. It is always strongly recommended to replace batteries with the exact same battery, to avoid any mix & match of chemistry and capacity.
Yes. If your golf cart requires a 48 volt operating system you can either use four 12 Volt batteries or Six 8 volt batteries to make up the voltage. Four 12 Volt automotive batteries would not be suitable to power a Golf buggy.