R&J Batteries News
R&J Batteries to Exhibit at the 2022 National Caravan Conference
R&J Batteries will be exhibiting at the 2022 National Caravan Conference hosted by the Caravan Industry Association of Australia running from the 30th of March to 1st of April at the RACV Royal Pines Resort in the Gold Coast. We will be showcasing the latest in battery technology and accessories with our line-up of ALLiON and REDMAX products.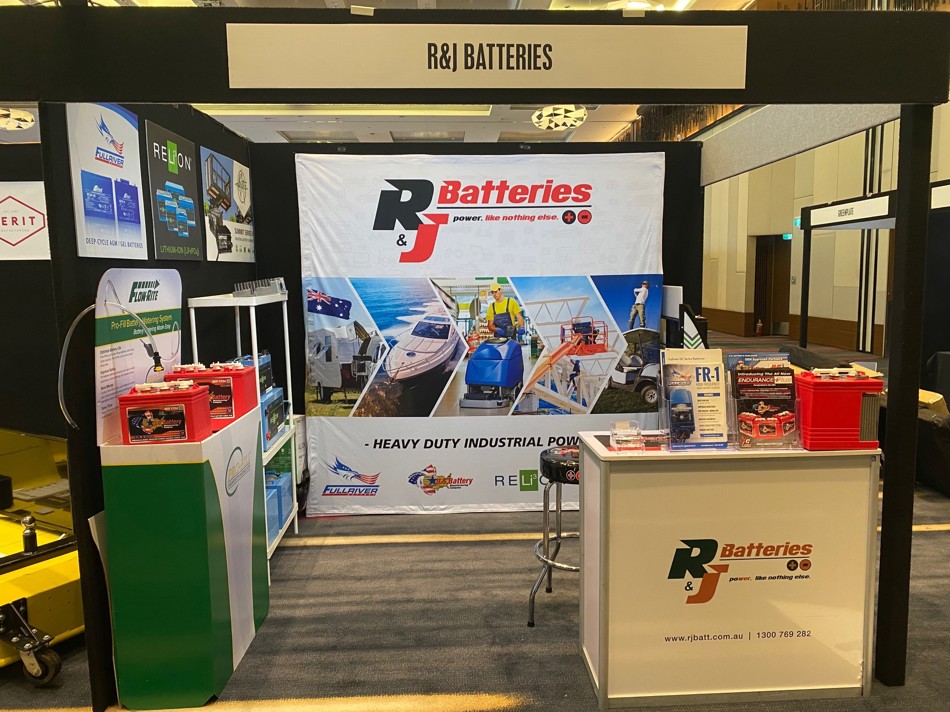 ALLiON batteries, powered by Lithium Iron Phosphate (LiFePO₄) technology, are designed, and manufactured specifically for caravans, campers, RVs, motorhomes and 4x4 vehicles. They deliver the superior thermal and chemical stability required by leisure applications. One of the key features and benefits of ALLiON batteries is its rated cycle life of 2,000 to 4,000 cycles depending on the Depth of Discharge (DoD). In comparison to AGM batteries which can deliver only a fraction of the cycles, ALLiON batteries reduce the overall cost of ownership for frequent travellers seeking to get maximum value out of a battery. The batteries' ability to be completely discharged to 100% DoD provide additional value as it provides double the usable capacity of equivalent lead acid batteries. With a number of other attractive features, ALLiON batteries are a suitable choice for customers seeking safe, lightweight and high quality lithium iron batteries. ALLiON batteries provide long lasting power for leisure applications, while being backed by a 5-year warranty.
One of the latest additions to R&J Batteries' growing brand portfolio is the REDMAX range of accessories. The range consists of various accessories and tools to suit travellers needs, from charging devices to battery monitoring. Recently added, the REDMAX Power Hub will be on display at the R&J Batteries stand for product demonstration. The REDMAX Power Hub is a portable AC and DC power supply. It contains a rechargeable lithium battery and Battery Management System (BMS) to safety store energy which can then be supplied as either 220VAC for mains powered devices or as DC voltage for USB and 12V devices. The power hub is ideal for travelling, camping, boating and off-roading enthusiasts seeking a safe and reliable power source for devices.
R&J Batteries is a regular exhibitor at the National Caravan Conference. Speaking of its line-up of products at this year's exhibition, Isaac Bailey, Industrial Sales Manager at R&J Batteries said, '' R&J Batteries has such a vast line-up of ever-growing products that it is hard to choose what to bring along. This year, we are excited to display our fastest growing product lines, the REDMAX range of accessories and ALLiON lithium range. These are products handpicked by our Product Development team. I believe the REDMAX Powerhub is going to interest a lot of people.''
"I believe R&J Batteries has the highest quality of deep cycle batteries in the market. I have been in the battery industry for 10 years and experienced all brands and offerings there is on the market. Having a strong understanding of deep cycle batteries and putting all
batteries to the test with our in-house testing is a quality reassurance," added Bailey.
Our team of battery experts will be in attendance at the 2022 National Caravan Conference at stand number 5 to provide more information and answer all queries. ALLiON and REDMAX brands are exclusive to R&J Batteries and are widely available at all 23 company-owned branches and selected distributors across Australia.