Industry News
Western Australia's Largest Independent Battery Supplier, Challenge Batteries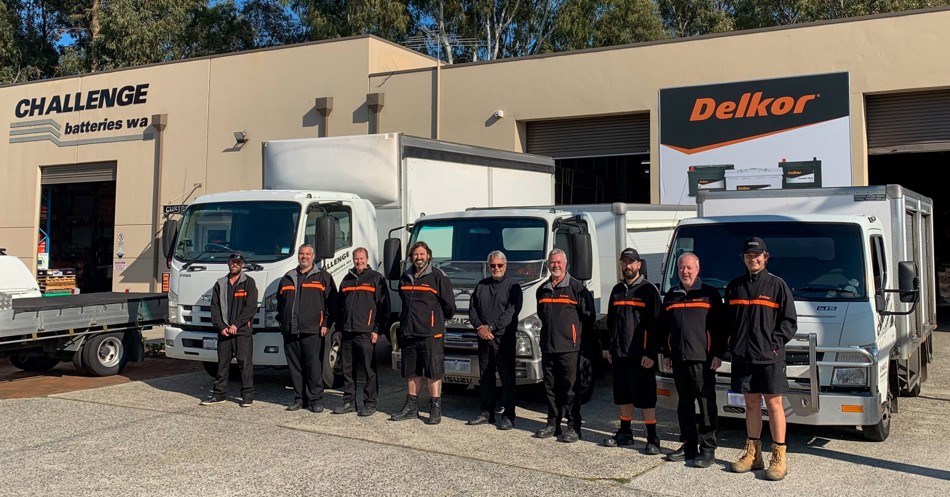 Western Australia's Best Quality & Battery Range
We are thrilled to introduce our latest distributor of the month: Challenge Batteries. Locally owned since 1987, today Challenge Batteries is one of Western Australia's biggest independent battery distributor with a reputation for great products and service to match.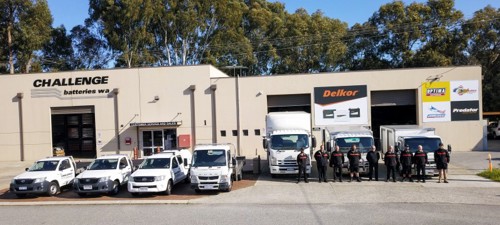 Business name: Challenge Batteries
Established year:  1987
Website: http://www.challengebatteries.com.au/
Locations: 1 Burgay Court, Osborne Park WA 6017
Phone: (08) 9446 6122
Product description: Batteries, chargers and inverters
Brands: Challenge, Delkor, Fullriver, Hardcore, Motobatt, Deka, Odyssey and Optima
Number of employees:  12
ABOUT CHALLENGE BATTERIES
Established over 30 years ago, today Challenge Batteries is a third generation, locally owned family business located in Osborne Park, 10 minutes from Perth CBD. Originally focusing on importing batteries and second-hand tyres, founder Graeme soon learnt the second-hand tyre game was tough and focused his energy on the battery business, a bet that paid off. Challenge batteries is now operated by Graeme's two sons Chris and Tony.
Over his years in the industry, Graeme and his team have built a strong reputation in Perth for providing great products coupled with exceptional customer service and over the decades, Challenge has grown to become one of the largest independent battery suppliers in Western Australia.
Chris and Tony attribute their ongoing success to their product range, industry knowledge and expertise. They are most proud of their dedicated team of 12 and the culture that makes Challenge batteries what it is today.
"Our knowledge has passed down the generations. All our staff are extremely loyal, and our workplace culture plays a big part in our success."
THE CHALLENGE BATTERIES RANGE & SERVICES
As both a battery importer and distributor, the Challenge Batteries team proudly stock a large range of batteries, specialising in unique and hard to get car battery sizes as well as 4WD, truck and motorcycle batteries. Equipped to handle any problem you throw their way, the experienced team at Challenge Batteries happily offer friendly advice and expertise, with a battery for just about any vehicle.
"The diversity of the industry makes each day a new challenge. we don't just sell car batteries, it's much more than that, there's mining, marine, and the RV sector continues to grow."
At the core of Challenge's operation is their team, with combined industry experience of over 40 years, Chris and Tony believe their loyal team combined industry expertise is their biggest strength
"Put simply it's Our People – our team are all knowledgeable. They've always got a smile on their face giving exceptional service."
Challenge have listened to their customers and as a result they stock an extensive range of maintenance free batteries in popular sizes, from starting batteries to dual purpose, deep cycle and a good range of Lithium batteries. It's not often they don't have the battery you need in stock ready to go.
Stocking a wide range of well-known brands from the R&J Batteries portfolio including Delkor, Fullriver, Hardcore, Predator, Deka, US Batteries and Optima. In addition to this huge range, Challenge Batteries also offer their very own range of batteries. This dedicated range covers 25 popular part numbers, with most featuring the latest calcium technology and the popular sizes for ISS vehicles.
"Delkor is our main product line and our biggest seller, back when R&J got Delkor exclusivity, the brand was relatively unknown. It's taken a long time to get the name out but over the past 3 years its really taken off, the Delkor revamp was great for the brand."
To complement their extensive battery range, Challenge Batteries expanded their range to also include a massive range of battery chargers, inverters, solar panels and 12-volt accessories.  Challenge are also Western Australia's largest distributor of Enerdrive products and stock other brands such as Victron, Ctek, Projecta and Redarc.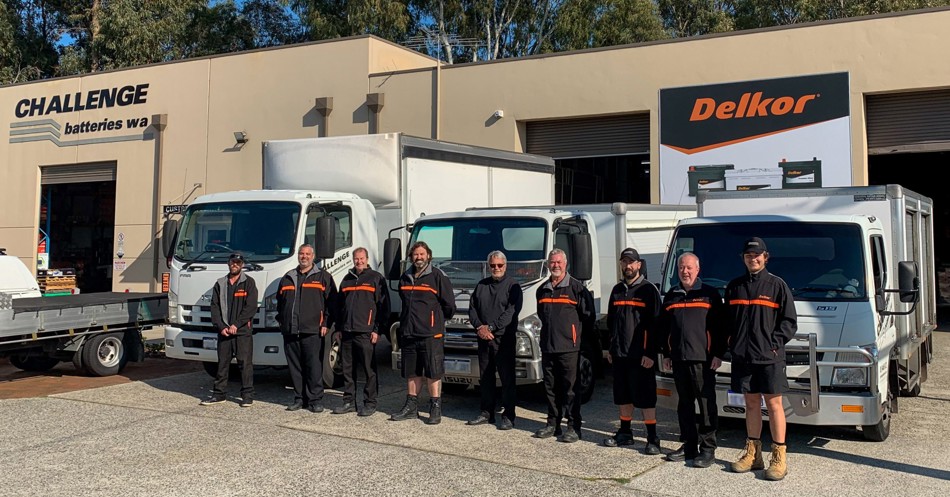 CHALLENGE BATTERIES & R&J BATTERIES
Founder Graeme built a strong relationship with R&J Batteries' founders Ray and John in the very early days and began stocking their products in 1997 soon after the pair opened R&J, working in close partnership ever since.
"I don't think anyone else in the battery industry would be able to offer the same support that R&J do."
Challenge Batteries are an integral part of the R&J Batteries distribution network in Western Australia and contribute to their overall success as Australia's fastest growing battery company. R&J Batteries are extremely proud of the footprint the Challenge Batteries team has forged in Western Australia, working together to provide Australia's west coast with quality products at competitive prices, paired with the very best customers service the Challenge team offer each and every day.
"The Support that R&J give us Australia wide is unbeatable, this allow us to offer Australia wide warranties and we help them out in the west."
R&J Batteries continue to work with Challenge Batteries to further strengthen the already strong reputation of both Challenge Batteries and the range of batteries they stock.