Industry News
Freightliner Racing and ACDelco join forces for the 2016 Endurance Cup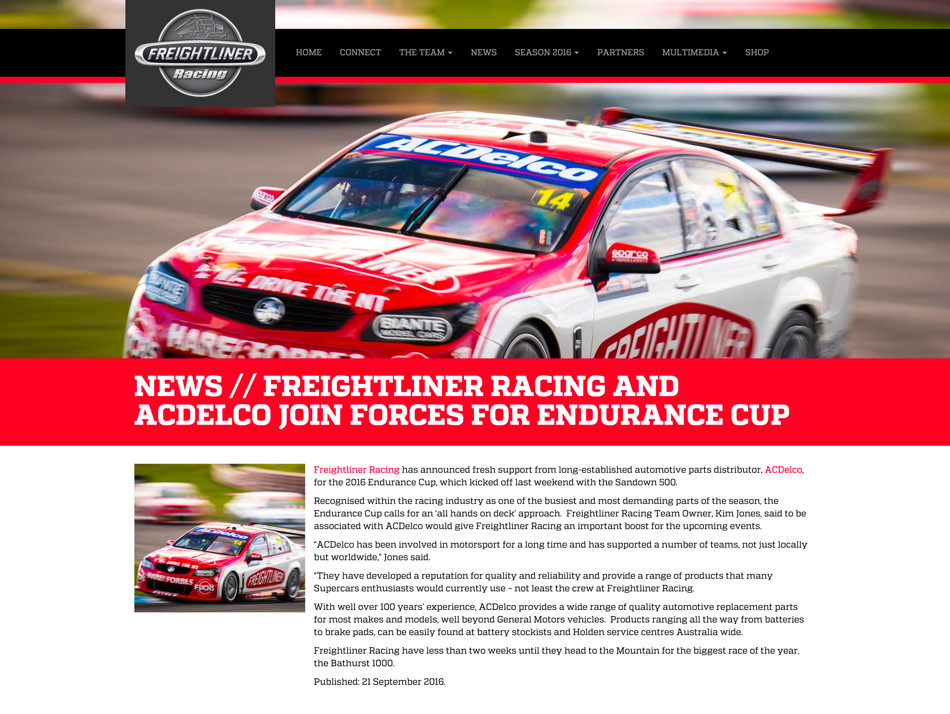 Freightliner Racing has announced fresh support from long-established automotive parts distributor, ACDelco, for the 2016 Endurance Cup, which kicked off last weekend with the Sandown 500.
Recognised within the racing industry as one of the busiest and most demanding parts of the season, the Endurance Cup calls for an 'all hands on deck' approach.  Freightliner Racing Team Owner, Kim Jones, said to be associated with ACDelco would give Freightliner Racing an important boost for the upcoming events.
"ACDelco has been involved in motorsport for a long time and has supported a number of teams, not just locally but worldwide," Jones said.
"They have developed a reputation for quality and reliability and provide a range of products that many Supercars enthusiasts would currently use – not least the crew at Freightliner Racing.
With well over 100 years' experience, ACDelco provides a wide range of quality automotive replacement parts for most makes and models, well beyond General Motors vehicles.  Products ranging all the way from batteries to brake pads, can be easily found at battery stockists and Holden service centres Australia wide.
Freightliner Racing have less than two weeks until they head to the Mountain for the biggest race of the year, the Bathurst 1000.