R&J Batteries News
New Distribution Centre opens in Adelaide
Bigger & better for R&J Batteries – New central Australia distribution centre opens
R&J Batteries are excited to announce the highly anticipated opening of our brand new South Australian Distribution Centre! Located in the heart of Adelaide, 26 Ridley Street Hindmarsh is home to the stylish new R&J Batteries distribution centre featuring its own retail store, customer carparking, battery testing bay, offices and a colossal warehouse to better service retail and trade customers across central Australia.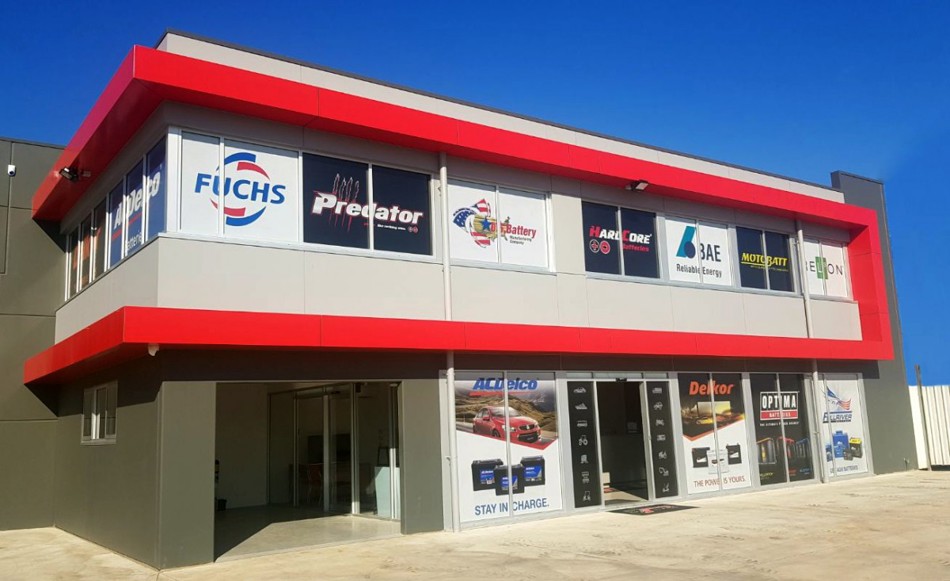 The team well and truly outgrew our Melrose Park home some time ago! Our new Hindmarsh location is a hive of activity, where you can expect the same outstanding customer service, quality products and competitive pricing. This dedication to customer service, quality products and competitive pricing has seen R&J Batteries become one of Australia's largest battery importer and distributor.
The team, headed up by manager Shayne Dryden, were eager to move into the bigger and better Hindmarsh location, which will allow us to better service our existing customer base and expand our network to reach those who were previously out of reach.
"Having a distribution centre in South Australia will greatly improve our supply chain. Being able to receive containers directly will mean we can provide customers with their required batteries twice as fast. The building is looking fantastic; it has so many extra features and we can't wait to bring it to it's full potential." Says Shayne.
Our distribution centre in Adelaide takes care of all of our South Australian, Western Australia and Northern territory suppliers and distributors. We welcome all wholesale and trade enquiries, if you would like to become an R&J Batteries stockist please get in touch with our Hindmarsh team: 08 8241 5101
The new store is officially open for business, head in and visit the team for your free battery check, or to speak our team of experts about how we can help you best manage your power requirements.