R&J Batteries News
R&J Batteries Bendigo Branch Celebrates 20th Year Milestone
R&J Batteries' Bendigo branch is celebrating its 20th anniversary this week. With 26 years of operation, the milestone marks an important achievement for R&J Batteries as Bendigo was the second branch opened after the flagship branch in Ballarat a few years earlier.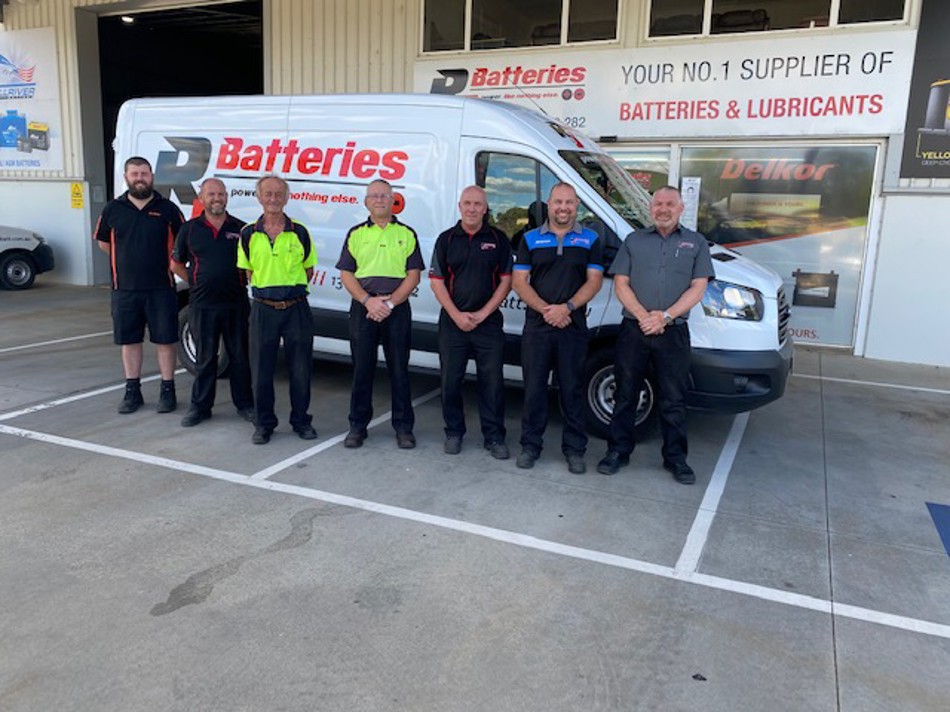 Established in 1995 by Ray Robson and John Webb, R&J Batteries' journey to becoming the renowned battery specialists they are today started from humble beginnings. After investing every cent they had on a run-down shed in Ballarat to distribute batteries to the local community, the duo opened a second branch at 67-69 Midland Highway in Epsom in 2001.
The Bendigo branch became a catalyst for rapid expansion with subsequent branches opening in Tullamarine, Doveton and Brisbane followed a couple of years later by Hervey Bay, Canberra, Sydney and Dubbo. In the 2010's Bayswater, Beresfield, Adelaide, Geelong, and Brendale branches were added along with a warehouse in Townsville.
Most recently R&J Batteries has officially merged with Island batteries, adding locations in Hobart and Launceston. This merger comes just after opening a big distribution centre in Truganina and branches in Cairns, Darwin, Bairnsdale and Tablelands. In 2017, R&J Batteries' success in Australia paved the way for international expansion into New Zealand. Currently, there are four company-owned branches including two in Auckland, one in Christchurch and one in Hamilton.
Reflecting on the Bendigo branch's journey over the years, R&J Batteries' Chief Executive Officer, Stuart Hamilton said, "having our Bendigo branch reach its 20th anniversary is a significant achievement and one we are incredibly proud of. Bendigo was the second branch opened by Ray and John, so was therefore the first step into expanding the R&J Batteries network into what is has come to be today."
"The secret to our success is having the right people on our team. Our Bendigo branch typifies this with many long serving staff on board including Steven Hunter who has been with us for 21 years, and Gary Best who has been with us for 20 years. Steven has been the guiding hand who has overseen the success and growth of the Bendigo branch since its inception, and we are so fortunate to have Steven still steering the ship to this very day," adds Hamilton.
Bendigo Branch Manager, Steven Hunter, has witnessed Bendigo's rapid growth over the last 20 years. Speaking of his experience, Steven said, "from the humble beginnings of a vacant block on the outskirts of Bendigo to now has been a very rewarding journey. Being the second branch of now one of many, and seeing the company grow to what it is today makes us very proud to have been a very big part of this expansion".
For all battery, accessory and lubricant needs, visit R&J Batteries Bendigo at 67 Midland Highway or call 03 5448 3993.
Thank You for Joining the Celebrations
We would like to thank everyone who came and joined the anniversary celebrations on Saturday, 19th of February. It was a very enjoyable day with great weather and great company, with over 300 people dropping in throughout the day. We were stoked to have Brad Jones Racing join us on the day for the launch of the new look #8 R&J Batteries Supercar and to officially announce Andre Heimgartner as the new driver. It was fantastic to have Andre there for the day, chatting to visitors and doing some signings. 
A big thank you to Greg Gartner, Phil Lammatina, Kenny Stewart, Jeremy Pearson and the Centre State Rodders for setting up all their hot cars and spending time with people throughout the day. Having the drag cars start up and seeing Lammatina's big truck out front really brought the crowd. We had a lot of people pull over to check out what was going on, on their way past. Once stopped most couldn't leave without checking out the awesome Racing Simulator set up by Plus IT Gaming. There was a continuous line for this all day long with people of all ages getting to virtually jump behind the wheel of the #8 R&J Batteries Supercar. 
And lastly the Huntly Lion's club did a great job keeping people fed with some free sausages and the coffee van was a huge hit. Congratulations once again to our Bendigo team on 20 years of success. Everyone did an excellent job setting up for the weekend and it's just another example of the levels they go to in providing the best experience and service for our customers.