Zenaji Lithium Titanate Batteries
R&J Batteries is a distribution partner of Zenaji Lithium Titanate Batteries. The Zenaji Aeon Battery allows you to take full advantage of your home solar installation, delivering the best lifespan and performance on the battery market. 
Meet the Future of Battery Technology
Over the years, R&J Batteries has shown time and again its commitment to sourcing world class products powered by the latest in battery technology for our customers in Australia and New Zealand. Our extensive brand portfolio consisting of market leading brands now has a new addition – Zenaji. R&J Batteries is proud to be a distribution partner for Zenaji's Aeon Batteries in Australia and New Zealand.
The Australian designed and assembled Zenaji Aeon Battery is suitable for both on and off-grid applications in domestic and commercial settings. It can be infinitely parallel connected to build up to your desired storage capacity. 
The Zenaji Aeon Battery The Zenaji LTO technology About Zenaji

The Zenaji Aeon Battery
The Zenaji Aeon Battery is truly a leap forward in battery storage. It offers the most robust, safest, longest life and most cost-effective solution available in the battery market today.
With a warrantied cycle life of 22,000 cycles and a tough weatherproof (IP65) aluminium case, the Zenaji Aeon Battery is truly a lifetime solution for your energy storage needs; backed by a 20 year guarantee in standard applications.
Each Aeon Battery provides 1.93kWh of energy storage and, with their superior cycling performance, allows 3 cycles a day to take full advantage of your energy production and off-peak energy pricing plan. This allows you to run on stored energy from your batteries at night to reduce your reliance on the grid. When the grid is down, the stored energy from your Zenaji Aeon Batteries with the appropriate inverter and utility approval can automatically switch to off-grid mode giving you peace of mind. Lastly, the Aeon Battery's clever no-frills design makes interior or exterior installation simple and easy. It can be horizontally or vertically mounted on a wall while keeping your space and aesthetic needs in mind.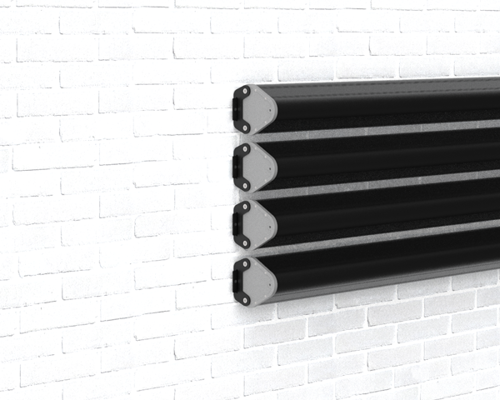 Features and Benefits
Cost-effective and economical battery storage
Scalable to meet varying demands and needs
22,000 cycles providing a lifetime solution (over 20 yrs of standard use)
1.93kWh of energy storage
Superior cycling performance allowing 3 cycles a day
Easy to install (can be wall mounted horizontally or vertically)
Space efficient, weatherproof and smart design
Lithium Titanate (LTO) Technology
When it comes to lithium battery chemistries, there are a few different makeups available today such as Nickel Manganese Cobalt (NMC) and Lithium Iron Phosphate (LiFePO4). These battery chemistries are energy dense and lightweight so they are better suited for use in mobile devices such as phones, tablets and cars. For solar and wind energy storage products like the Zenaji Aeon Battery, Lithium Titanate (LTO) is the most suitable battery chemistry. NMC and LiFePO4 battery solutions cannot be deeply discharged and have a life cycle of around 3,000 cycles before they fall below the 70% threshold. Thus, they last about 8 to 10 years in a solar system assuming they are not used every day and their discharge is limited. The properties of LTO were deemed ideal for energy storage solutions by Zenaji as they last longer, are safe, can be deeply discharged and have a better temperature tolerance.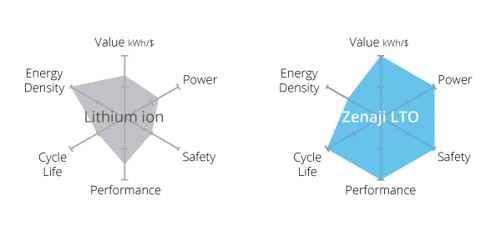 Zenaji Eternity – Large Scale Storage
Where the Zenaji Aeon was designed to provide long lasting, reliable power to light, domestic applications the Zenaji Eternity was developed to meet the growing demand for commercial scale energy storage.
Taking full advantage of the incredible charge and discharge characteristics of the Titanate chemistry, along with the advanced safety, the Zenaji Eternity represents the longest lasting and lowest cost per kilowatt hour energy storage solution for commercial applications. The Eternity's basic building block is 32kWh and is scalable for commercial users according to the megawatts needed by utility power companies.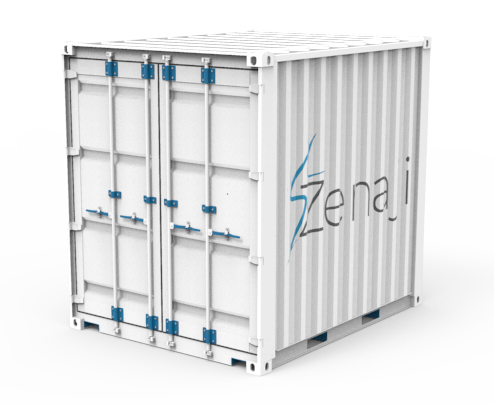 KEY BENEFITS OF ZENAJI ETERNITY 32KWH
32 kWh 48v scalable building block
Infinitely scalable (series & parallel)
10 year or 22,000 cycles warranty
Lowest lifetime cost battery
No thermal runaway
100% depth of discharge
4C Continuous C Rate
Temperature tolerant -40°C to +60°C
CANBUS & MODBUS Communications
Safest lithium battery and over 90% recyclable
Water resistant
Containerised Solutions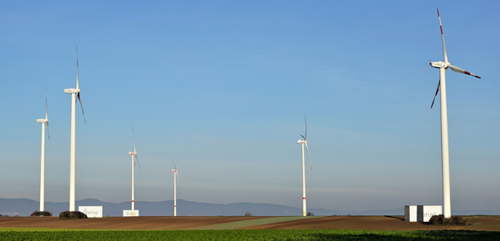 About Zenaji
Zenaji is an Australian company with a multi-disciplinary team of engineers, physicists and marketing professionals whose common passion for good design, manufacturing and marketing led to the development of the Zenaji Aeon Battery – the very best energy storage solution.
Zenaji's journey towards developing and perfecting the Zenaji Aeon Battery started in 2016. Their search for a better solution led to them discovering LTO batteries which last longer, are safer, can be deep discharged and have a better temperature tolerance compared to NMC and LiFePO4 batteries.
By working closely with LTO battery manufacturers over the last three years, Zenaji managed to strike the perfect balance of high energy density and reduced costs. The result, the Zenaji Battery range, capable of lasting over 20 years, with a great economic return on investment for homeowners and business owners alike.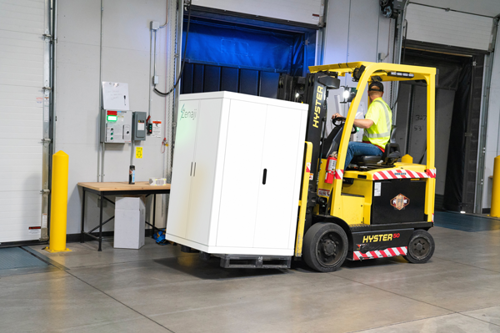 Want to Know More About Zenaji Aeon Batteries?
If you would like to know more about Zenaji Aeon Batteries and how it could benefit your energy storage needs, get in touch with the battery experts at R&J Batteries. With over 24 branches across Australia and New Zealand and 8,000 stockists, there is sure to be a battery representative near you. Trade and Wholesale enquiries welcome. Find your closest store or get in touch today.