R&J Batteries News
R&J Batteries build new admin centre in Ballarat
The R&J Batteries administration team are moving next door to a brand new, purpose-built administration centre.
R&J Batteries are one of Australasia's fastest growing battery companies and over the years our administration team have steadily outgrown our Head Office in Ballarat. With over 15 staff working in our Head Office team it was time to look beyond the offices above the Ballarat Store.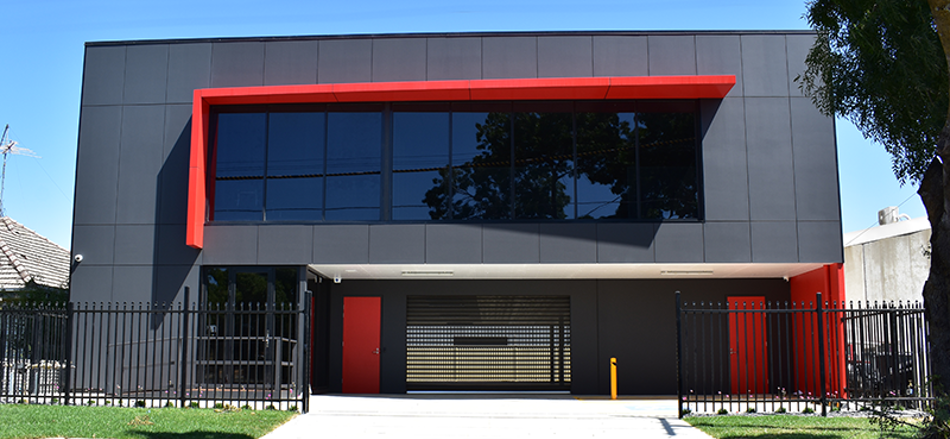 The new Administration Centre has been custom built right beside the Ballarat store. The building will feature a reception, on-site parking, a large boardroom, workstations and plenty of office space. It was also constructed with staff health and well-being in mind with disability access, fully operational kitchen and a staff gym.
Finance, Marketing and Administration will all move to the new centre, as well as some members of HR and Operations. Our staff have been very patient with the limitations of the current offices and are looking forward to shifting into the bigger, more modern complex.
Our customers across Australia and New Zealand will now benefit from a receptionist directing calls, more room for corporate meetings and customer visits as well as having the space to expand our teams further.
Contact information for our Head Office and admin teams, such as phone number and address, will remain the same and our Head Office above the Ballarat store will still be occupied.
The move will not affect our Ballarat store and those looking for a Free Battery Test & Fit or advice on their battery needs can still access the store via Latrobe St or drive in fitting service from Valentine St.