R&J Batteries News
R & J Batteries Exclusive Delkor Distributors for Australia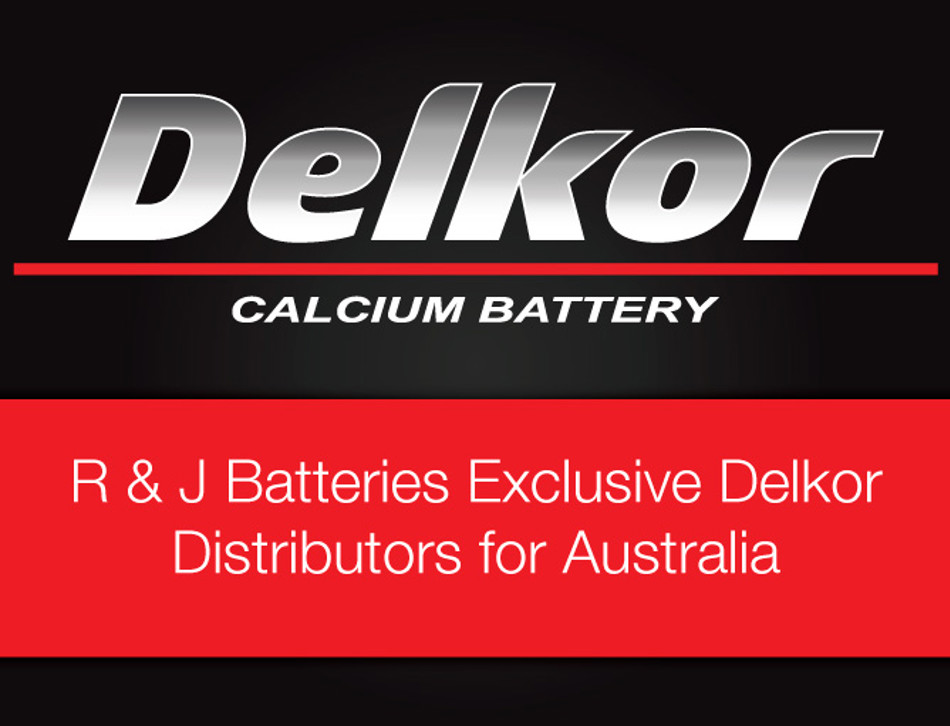 R & J Batteries have been distributing Delkor batteries across Australia for the past 10 years. In this time the Delkor range of premium automotive batteries have developed a reputation for outstanding quality, performance and durability.
Produced in Korea by one of the world's leading battery manufactures, Delkor Batteries are subject to some of the industry's most stringent quality control standards and are produced using several patented and exclusive processes and componentry.
The range of Delkor battery construction types continues to expand and now includes Calcium/Calcium, Silver/Calcium, AGM and EFB. Such a diverse range of battery types means the Delkor range can comprehensively cover most Australian applications including automotive, commercial, agricultural, marine and deep cycle.
Following extensive negotiations, R & J Batteries are proud to announce that after such a long association with Delkor they have been appointed the exclusive Australian importer and distributor for the entire Delkor range. R & J Batteries remain committed to ensuring our standards of service and quality remain the very highest and will ensure the Delkor brand remains one of the highest regarded batteries available in Australia.
For more information please call 1300 769 282 or visit www.delkoraustralia.com.au