R&J Batteries News
R&J Batteries Opens 29th Branch in Albany
It is with great pleasure we announce the opening of our 29th branch in Albany, Western Australia. Not to be confused with our branch in Albany in New Zealand, this new branch is located on 2 Catalina Road, Lange and is open for business starting this week.  Our service area will cover Albany, Esperance, Great Southern and Goldfields regions of WA.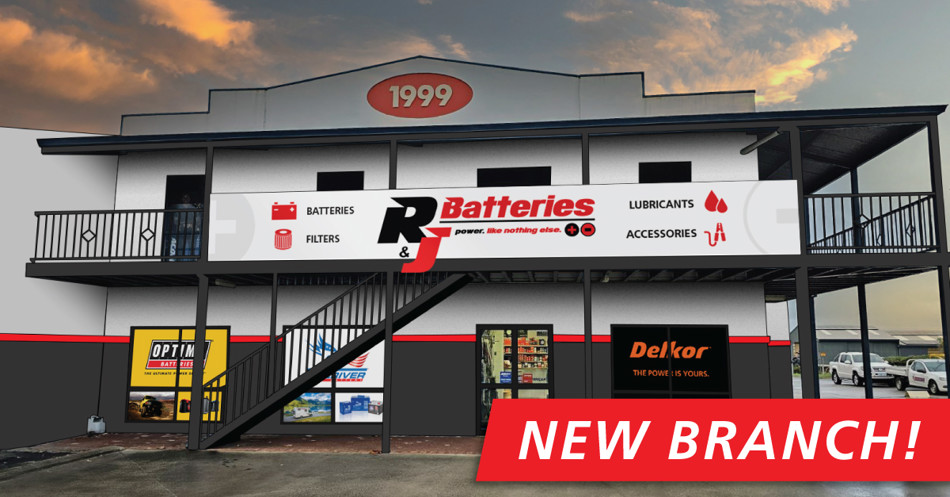 The opening of this branch follows the acquisition of Bennett's Batteries which serviced the region for over 10 years. Residents and local businesses familiar with Bennett's Batteries can expect the same high level of customer service they have previously received as all existing staff members are staying on board as R&J Batteries employees.
"Bennett's Batteries have been distributing our brands for the past 9 years so it was an easy decision when the opportunity arose to purchase this business. We are delighted to announce that all staff will continue under the new ownership," said Ray Robson, Managing Director at R&J Batteries.
The acquisition has allowed the previous owners, Shane and Kylie, to retire and take a well-deserved break. "All of the team at R&J Batteries would like to wish Shane and Kylie health and happiness in their next phase of life," added Robson.
What does this acquisition mean for customers in the southern coast of WA? Customers will now have an even greater choice of batteries, lubricants and accessories. Products from brands such as Delkor, ACDelco, Fuchs and Gulf Western which were previously sold by Bennett's Batteries will continue to be available along with other world class brands such as U.S Battery, Fullriver, Predator, AlliON, Optima, REDMAX and more.
The new Albany branch will be our second in Western Australia, accompanying our Welshpool (Perth) branch, which opened last year. We are committed to making sure our current battery resellers and trade customers, along with the returning Bennett's customers, are well looked after in WA. Our distribution network is key to ensuring they have easy access to high quality batteries, lubricants and accessories for a diverse range of applications and power requirements.
R&J Batteries Albany is officially open and we look forward to assisting with your product and service needs. Please get in touch with the friendly team today.
Store hours
Monday 7:30 am - 5:00 pm
Tuesday 7:30 am - 5:00 pm
Wednesday 7:30 am - 5:00 pm
Thursday 7:30 am - 5:00 pm
Friday 7:30 am - 5:00 pm
Saturday 8:30 am - 12:00 pm
Sunday Closed