R&J Batteries News
R&J Batteries Returns as the Major Sponsor of Car #8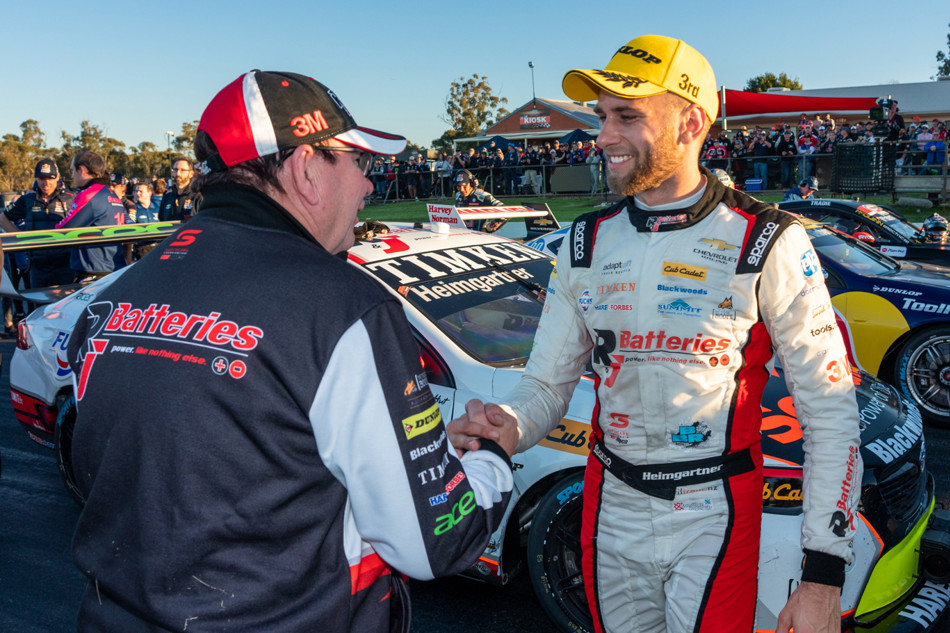 It is with great pleasure we announce that we will be returning as the major sponsor of car #8 for the 2023 Supercars Championship with André Heimgartner behind the wheel. The season marks our 3rd year with Brad Jones Racing and 2nd year with Heimgartner. The 2023 season will be the beginning of a new era with the Chevrolet Camaro making its debut on the racetracks of Newcastle in March.
André Heimgartner had a fantastic debut year with R&J Batteries and Brad Jones Racing last year. He scored his first podium of the season at the Perth SuperNight with a third place finish before going on to repeat the effort at the Winton SuperSprint. When the series returned to New Zealand for the first time since 2019, he turned in his best result of the year with a 2nd place finish in Race 27 and 3rd place finish in Race 29 at the Auckland SuperSprint. Heimgartner finished the season in 10th place overall in the Championship leaderboard.
Speaking about the upcoming season, Ray Robson, Managing Director at R&J Batteries said, "We are looking forward to this year's Supercars season with the new Gen3 cars hitting the tarmac for the first round in Newcastle. This will be a challenging time for all teams entering into this new phase of Australia's most competitive motorsport. I believe that there will be some midfield teams making it onto the podium which will be great for both teams and spectators."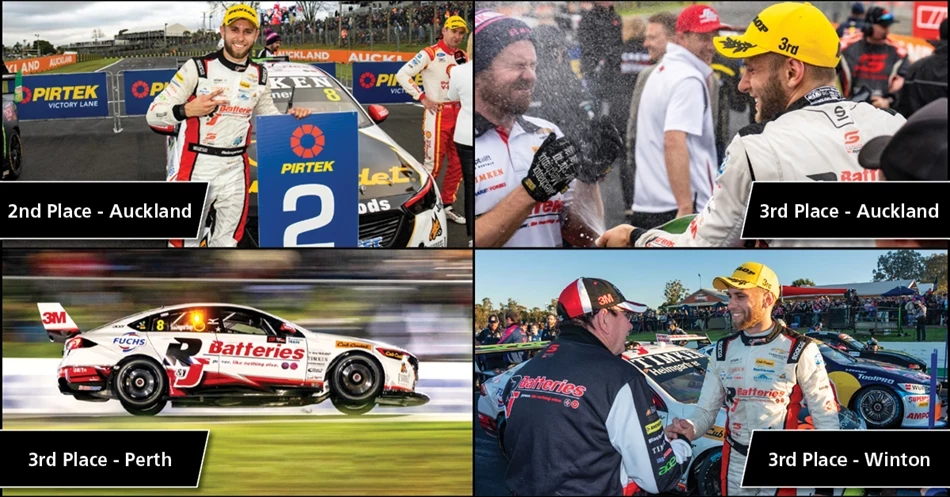 "We are heading into our 3rd year of partnership with R&J Batteries and it's going to be a massive one with not only the introduction of Gen3 and the Chevrolet Camaro but what should hopefully be a great year of racing. Gen3 is one of the biggest changes in the Supercars Championship and it's exciting to have R&J batteries beside us for this shift," said Brad Jones, Team Owner of Brad Jones Racing.
Reflecting on his first season with R&J Batteries, André Heimgartner said, "I'm pretty thrilled to have R&J Batteries on board for 2023. Having the team there behind me last year was great! It was special being able to represent R&J Batteries on the podium four times last season and I hope we can keep that momentum going into this year."
The 2023 Supercars Championship kicks off on the 10th of March in Newcastle. Here is the full season calendar:
| | |
| --- | --- |
|   |   |
| Event | Event Dates |
| Newcastle 500 | Mar 10 - 12 |
| Melbourne 400 | Mar 30 – Apr 2 |
| Perth SuperSprint | Apr 28 – 30 |
| Tasmania SuperSprint | May 19 - 21 |
| Darwin Triple Crown | Jun 16 - 18 |
| Townsville 500 | Jul 7 – 9 |
| Sydney SuperNight | Jul 28 - 30 |
| SuperSprint | Aug 18 - 20 |
| Sandown 500 | Sept 15 – 17 |
| Bathurst 1000 | Oct 5 - 8 |
| Gold Coast 500 | Oct 27 - 29 |
| Adelaide 500 | Nov 23 – 26 |