R&J Batteries News
R&J Batteries Sponsors Nick Percat Once Again
R&J Batteries is thrilled to announce the sponsorship of Brad Jones Racing's Nick Percat in the upcoming 2021 Supercars Championship. This sponsorship marks the second for R&J Batteries and Nick Percat after completing a successful season together in 2020 where Percat finished in 7th place in the championship leaderboard.
The 2021 Supercars Championship will officially kick off on the 26th of February at the Mount Panorama Motor Racing Circuit in Bathurst, New South Wales. The season will prove to be exciting for Supercars fans with events scheduled across all states of Australia and even one event in New Zealand. The 3-day season finale will be held at the Gold Coast which attracted a record crowd of 198,763 the previous time it hosted a Supercars finale.
R&J Batteries is no stranger to motorsport sponsorships. We have taken an active interest in motorsports throughout our 25 years of operation by sponsoring at all levels from grassroots to junior levels and recently, the big-league Supercars Championship.
"Partnering up once more with Brad, Nick and the whole BJR team is a truly exciting time for R&J Batteries. Motorsport is in our blood. Our staff and customers across Australia and New Zealand are the same. Being onboard with BJR and Nick once again is something we are extremely proud of. Bring on the 2021 season!" said Stuart Hamilton, Chief Executive Officer at R&J Batteries.
"BJR has a tremendous track record in the Supercars Championship. We both have roots in regional Australia but both compete at a national level in our respective businesses. To be involved with BJR and the Supercars Championship is a very exciting step in our long history with motorsport," adds Hamilton.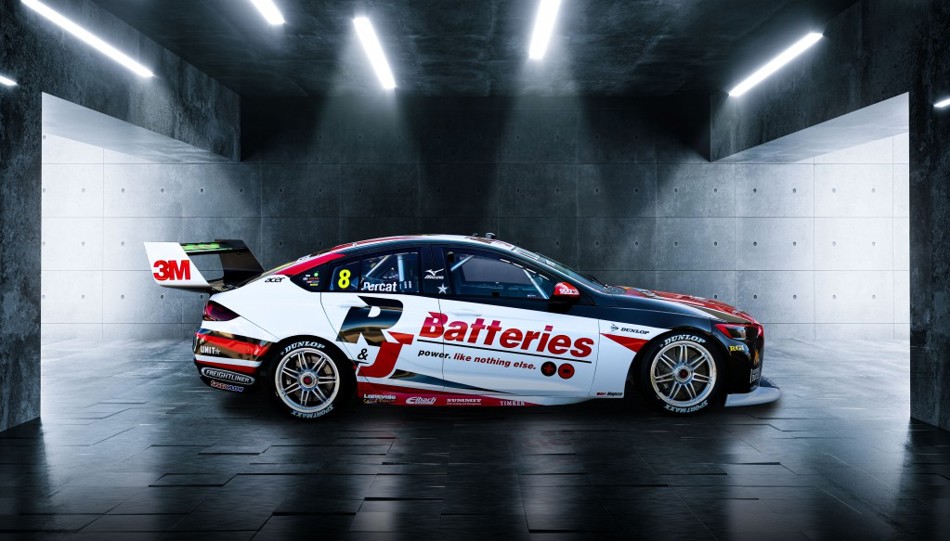 Nick Percat is once again set to steer #8 R&J Batteries Racing across race events this Supercars season. "Having R&J Batteries continue on car #8 is fantastic! The support they have showed us during a tough 2020 was great and I am proud that they have continued for 2021," said Nick Percat.
"2021 is going to be a super exciting season for myself and everyone at BJR. Coming off the back of my best season in Supercars and great speed. I am very confident that we will continue this into the season ahead. I'm hoping we can repeat the speed we had at Bathurst last year for Round One this year. The team has had a good break and we have some new updates for the cars to try and take another step forward in a battle for race wins each weekend," adds Percat.
The #8 R&J Batteries Racing will be also be sponsored by Coca Cola Australia, Timken, Acer, Mongrel Boots, Dunlop, Hare & Forbes, Blackwoods, Dormakaba, Freightliner, 3M, Speedflow, Summit Fleet, PPG, Eibach, Lansvale Smash Repairs, Sparco, Mizuno, Larsen Engineering, Hexagon and RGI.
While preparations are underway for R&J Batteries Racing to hit the Winton Raceway for the Official Test Day tomorrow, we wish Nick Percat a successful stint at the upcoming 2021 Supercars Championship.