R&J Batteries News
R&J Batteries to Participate in the 2022 AAAA Expo
This April we will be displaying our new product line-up and emerging technologies at the 2022 Australian Auto Aftermarket (AAAA) Expo in Melbourne. This year, R&J Batteries will be primarily focusing on our structured ACDelco stockist and Delkor specialist programs, built to support stockist in growing their business. Exhibition visitors will also be treated to a display of the innovative REDMAX accessories range, ALLiON slimline lithium battery and other popular battery brands such as Optima, Fullriver and Predator.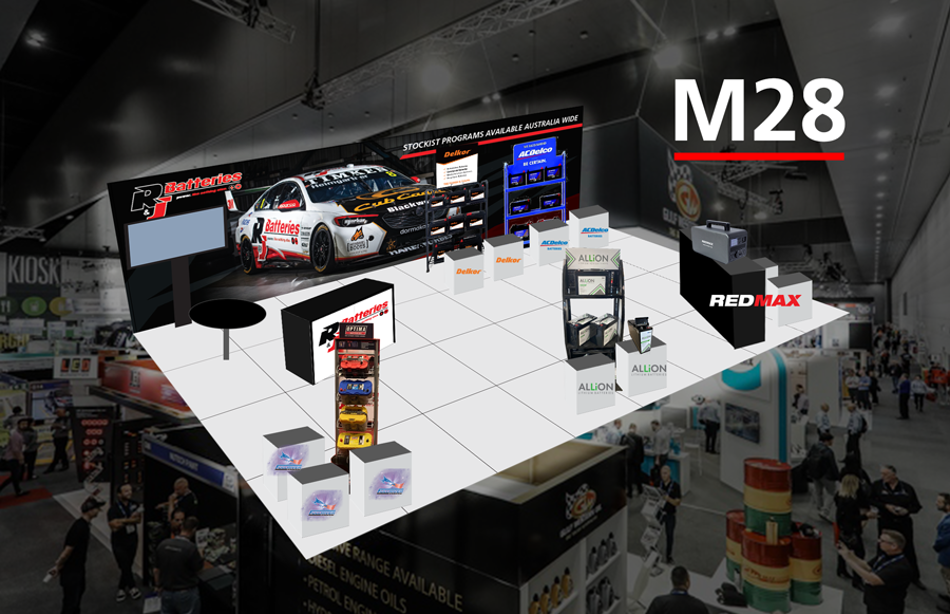 R&J Batteries has a growing network of over 8,000 stockists. Interested auto electrical workshops, battery resellers and parts suppliers will get the opportunity to learn about our ACDelco stockist and Delkor specialist programs. Both stockist programs offer a range of support levels to suit individual business needs such as branded merchandise, exterior and interior signage, marketing collateral, business support and more. The on-site sales and technical team at R&J Batteries will also provide information on ACDelco and Delkor's extensive range of batteries for automotive, commercial, deep cycle, marine and lawn applications.
REDMAX, a range of accessories exclusive to R&J Batteries, will also be on display. The latest addition, the REDMAX Power Hub, will be the centre of attention and couples well with the Solar Blanket and Solar Charge controller for off-road power. These join existing REDMAX products like the handy REDMAX Solar Power Bank, Multimeter, and Battery Terminal Brush, with a Multi-Application Tool, and monocrystalline Solar Panels also being added to the range. The REDMAX Portable Power Hub is a portable AC and DC power supply. It contains a rechargeable lithium battery and Battery Management System (BMS) to safety store energy which can then be supplied as either 220VAC for mains powered devices or as DC voltage for USB and 12V devices. The portable power hub is ideal for travelling, camping, boating, fishing and off-roading enthusiasts seeking a safe and reliable power source for devices. The power hub is also suitable for emergency, trade and commercial situations where mains power may not be available.
Any adventuring enthusiasts attending the AAAA Expo will also be interested in the demonstration of ALLiON's AL12105FTBT battery. It is the perfect choice for adventurers seeking a safe, long lasting, and reliable battery for their RV and leisure applications. It is a 12V 105Ah slimline deep cycle battery powered by Lithium Iron Phosphate (LiFePO4) technology. One of the key features of the ALLiON AL12105FTBT is its slim design which fits in applications with limited space.
Our team of battery experts will be in attendance at the 2022 Australian Auto Aftermarket Expo at the Melbourne Convention Centre. They will provide information and answer queries on the ACDelco stockist and Delkor specialist programs, REDMAX accessories, ALLiON, Optima, Fullriver and Predator batteries. Visit the team at stand number M28 from 7th to 9th of April.