R&J Batteries News
R&J Batteries Win 2019 Federation Business School Business of the Year
Recognised for our Hard Work and Outstanding Customer Service
We did it and we couldn't be prouder of our achievement! We were hopeful of winning the Ballarat Community Health Customer Service Award but to also take out the Federation Business School Business of the Year Award is truly amazing.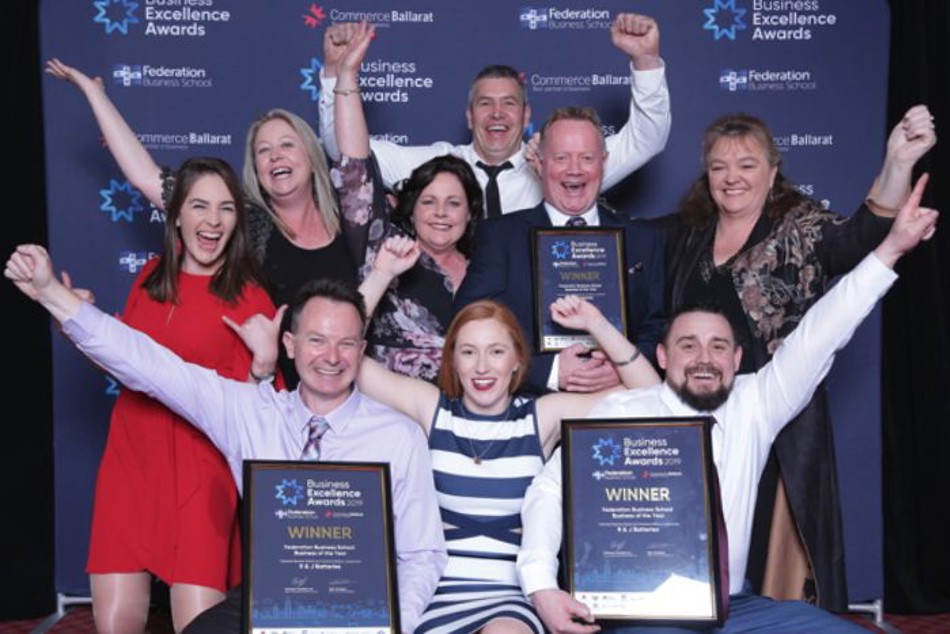 "It is a massive honour to accept the Business of the Year award on behalf of R&J Batteries. The origins of our story typify the hard work that the founders and our team do. It is what makes this family owned business a success. It is a wonderful feeling. It is affirmation of the hard work that Ray Robson, our founder and Managing Director does and that we are doing ok and will continue to do so. Winning Business of the Year gives us a lot of pride. We will celebrate it. It's a morale booster for everyone." – Stuart Hamilton.
Both the Ballarat Community Health Customer Service Award and the Federation Business School Business of the Year Award are wonderful recognition of the hard work and outstanding Customer Service the Ballarat team give each and every day; well done Ash and the team! Achievements and recognition like this don't happen overnight, it takes a continual focus on delivering the best possible service and making sure we do everything to the best of our abilities. Our Ballarat store is our founding location and for almost 25 years the Ballarat team has exemplified what we stand for; delivering first class customer service.
Customer service has been at the very core of our business since our inception, and this will never change. Our team of almost 180 are committed to good old fashion service every time. Building strong relationships based on mutual growth has always been our fundamental belief.
Our entire company should be proud of what we achieved. The judging process took a very deep look into our business, assessing every element of R&J Batteries and at the end of it all, we stood proud and took out a significant honour. We would not have been judged best of the best if it wasn't for every single one of our team doing what you all do so well. Thank you to every member of our team for contributing to this success.
We would like to congratulate all our fellow 2019 Federation Business School Commerce Ballarat Business Excellence Awards finalists and all of the deserving category winners from the night! We are honoured to be recognised among such talented and high achieving local businesses.
"When we look at the other businesses who were finalists with us in this category it was such a surprise to win this award. I am truly humbled to accept this on behalf of Ray and Rhonda Robson, the owners and founders of R&J Batteries. Well done to the 26 people who make up the best team in Ballarat. It is affirmation that we work hard and deliver fantastic customer service. It will be great to go back to the team in the Ballarat office tomorrow and say 'well done everyone.' This is what all your hard work has delivered." – Stuart Hamilton.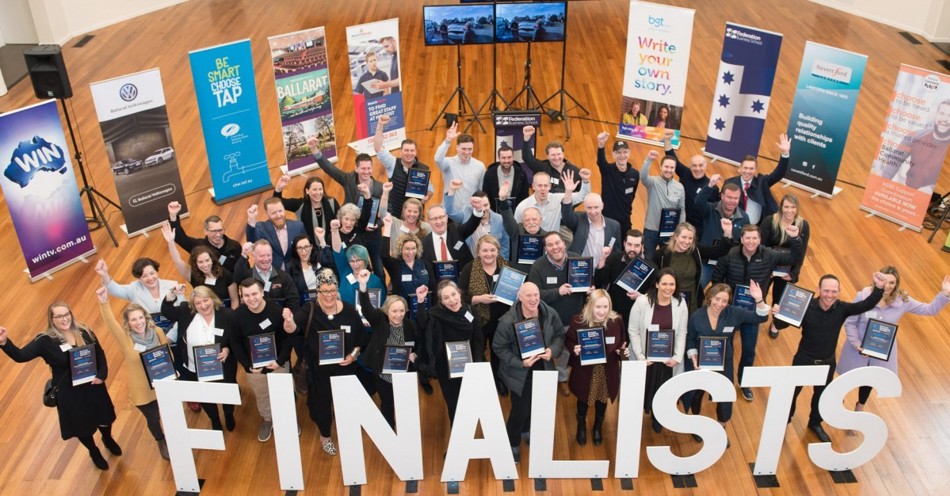 Thank you again Commerce Ballarat, the Federation Business School, Ballarat Community Health and all of the 2019 sponsors for your outstanding contribution to the Ballarat business community and for this wonderful opportunity.