R&J Batteries News
R & J Batteries are exhibiting at Australian Auto Aftermarket Expo (Stand Q54) in Melbourne, 6 – 8th April 2017
Returning to the Australian Auto Aftermarket Expo in 2017, R & J Batteries will update you on the latest battery technology along with new products and the chance to win daily prizes. Our highly knowledgeable staff will be on hand to answer any questions at stand Q54 (near the cafe).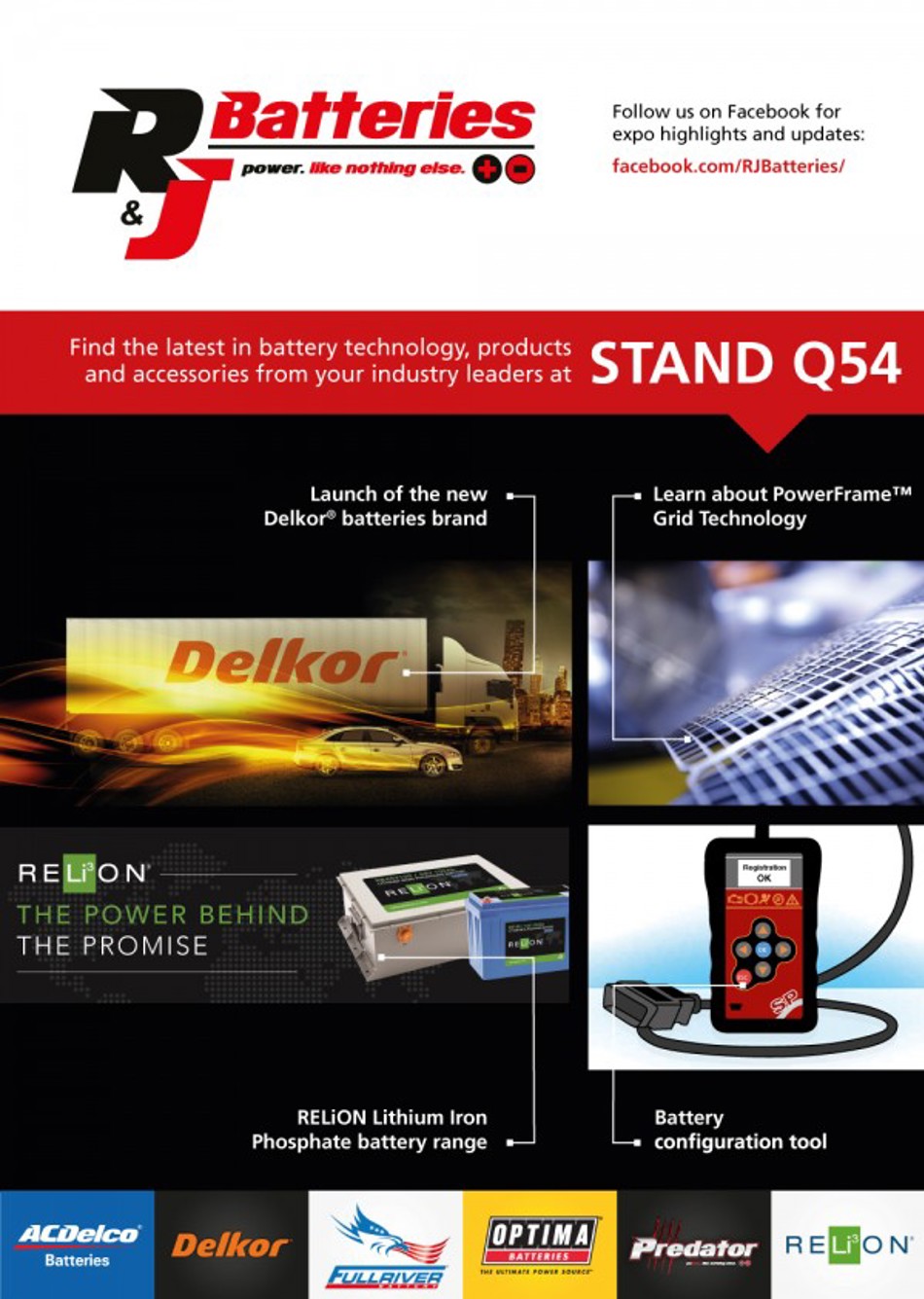 LAUNCH OF THE NEW DELKOR® BATTERIES BRAND
Check out Delkor® Batteries enhanced product range featuring innovative technology, performance and design. New models and increased spec batteries available now.
POWERFRAME™ GRID TECHNOLOGY
Why is the Powerframe grid 66% more durable than other grids?
BATTERY CONFIGURATION TOOL
Learn about battery validation in 'Start/Stop' vehicles with smart charging and battery management system requirements.
RELiON LITHIUM IRON PHOSPHATE BATTERY RANGE
RELiON LiFePO4 batteries have a 10x longer lifespan compared to lead-acid alternatives. They also feature fire protection, faster charging, lighter weight and consistent power.
PRIZES AND GIVE-AWAYS
Daily business card draw and loads of giveaways.