R&J Batteries News
Zenaji Eternity 32kWh Now Available at R&J Batteries
Australia's safest scalable battery, Zenaji Eternity, is now available at R&J Batteries. The Zenaji Eternity 32kWh energy storage system has been developed to meet the growing demand for commercial and industrial energy storage. Powered by Lithium Titanate (LTO) technology, this battery building block can be scaled from kilowatts to megawatts for commercial and industrial use in telecommunications, emergency and portable power, large scale UPS, data/ processing centres, farming, micro-grid, solar farms, wind farms.  communities/ substation and more.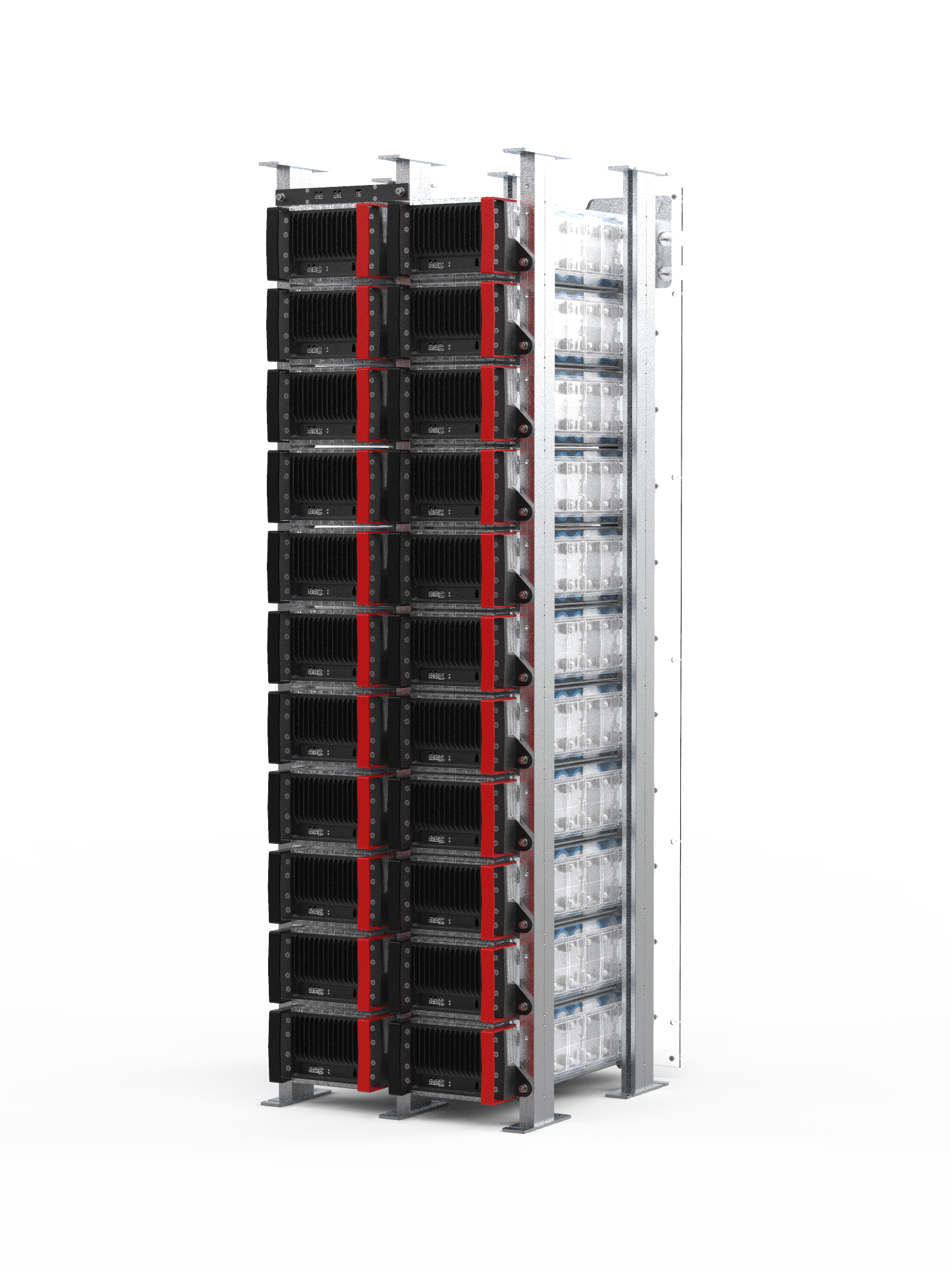 The Zenaji Eternity battery carries the world's longest warranty for a battery of this magnitude. The 10-year warranty (or 22,000 cycles) shows how confident Zenaji is in their battery technology and its ability to provide reliable, long lasting power. Currently, the Zenaji Eternity has the lowest cost per kilowatt hour of energy stored and retrieved over the course of its life, compared to any other lithium battery in the market. Another benefit of using Zenaji Eternity for commercial energy storage is the safety it provides. The LTO battery chemistry provides no risk from thermal runaway, which is the leading cause of battery fires and product recalls in the world. Zenaji Eternity's charge and discharge characteristics, enhanced safety mechanisms and ability to operate in varying climates make it a suitable option for mega infrastructure projects, large scale businesses and industries seeking to reduce energy costs.
KEY BENEFITS OF ZENAJI ETERNITY 32KWH
32 kWh 48v scalable building block
Infinitely scalable (series & parallel)
10 year or 22,000 cycles warranty
Lowest lifetime cost battery
No thermal runaway
100% depth of discharge
4C Continuous C Rate
Temperature tolerant -40°C to +60°C
CANBUS & MODBUS Communications
Safest lithium battery and over 90% recyclable
Water resistant
If you are seeking a scalable and cost-effective energy storage option for your business, get in touch with our Energy team via email or phone to discuss how Zenaji Eternity batteries can be scaled to meet your unique requirements.