R&J Batteries Canberra
If you're looking for a battery in Canberra, you can trust R&J Batteries! We offer a range of car, motorcycle and deep-cycle replacement batteries and work with a large number of world-leading battery manufacturers from across the globe to ensure that we always have the best, most comprehensive selection of batteries available across Canberra.
We have batteries to suit almost any application including car batteries, truck batteries, marine batteries, commercial, Industrial batteries, motorcycle batteries, caravan & boat batteries. Visit R&J Batteries Canberra for expert advice, a free battery test or a battery replacement!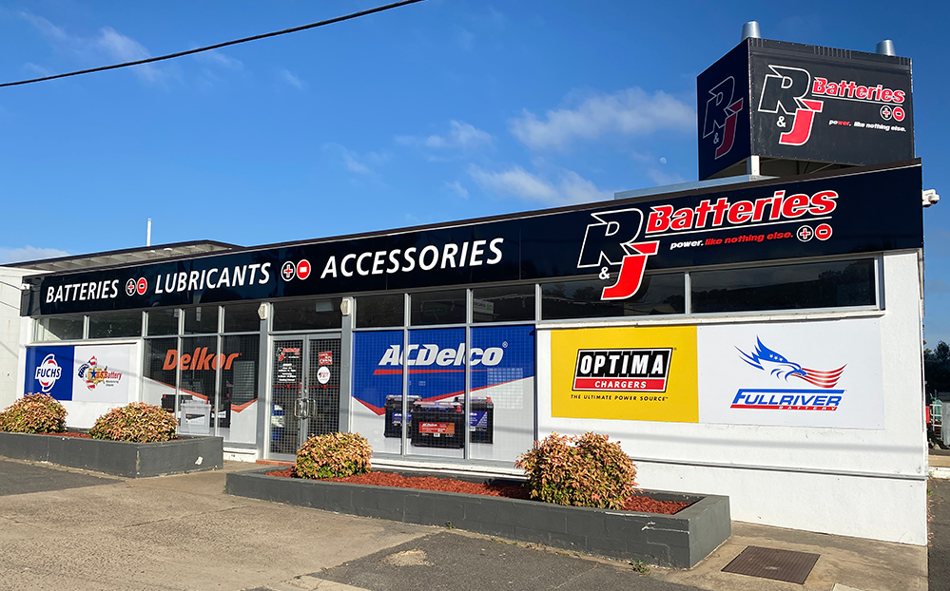 If You're Looking to Buy Car Batteries in Canberra, Look no Further than R&J Batteries
The battery is one of the most important parts of your vehicle, without it, your vehicle will not start. If your battery goes flat and you need a replacement, you're going to want to work with a company that's going to offer you a quick response time to get you back on the road fast.
What Does a Car Battery do?
When cars were first invented, their engines required manual cranking in order to start. As technology advanced and batteries evolved, this was no longer needed. Car batteries start the engine for you, so if they stop functioning, you won't be able to start the vehicle at all.
You also won't be able to use the radio, air conditioner/heater, or any of the vehicle's lights. If you have access to another car and some jumper cables, you'll be able to start your car and the battery will recharge unless it is truly dead, in which case you'll have to go ahead and buy a replacement.
Finding Car & Deep Cycle Batteries in Canberra
Luckily, finding a replacement battery is incredibly easy if you know where to look. R&J Batteries specialises in providing superior deep cycle & conventional car batteries, and we're undoubtedly the best place to buy them. We have a massive selection and 20 different convenient locations both in Canberra and all throughout Australia.
We've been in business since 1995, and in this time, we've been able to increase our buying power exponentially so that we can afford to sell cheap car & deep cycle batteries to Canberra residents and other Australians. We only sell products that we have the utmost faith in, so you don't have to worry about buying a faulty battery for your vehicle. With so many brands and products to choose from, you'll be able to find the best battery for your vehicle.
About R&J Batteries
As previously mentioned, we've been selling conventional deep cycle & car batteries for over 20 years at our 20 different company owned locations. We strive to maintain a large inventory and customer service is extremely important to us.
We know it can be confusing when you're trying to find the best battery for your car, but we aim to assist each of our customers personally find the right battery at the best price for their budgets, and we will be happy to do the same for you. We have extensive industry knowledge and experience and can even help you with selecting batteries for many other applications, including maritime and more.
If you have any questions or are in the market for Canberra car batteries, we're here for you. Don't hesitate to give us a call on 1300 769 282, send us an email at rjbatt@rjbatt.com.au or visit our website at your earliest convenience.