R&J Batteries News
ACDelco teams up with Brad Jones Racing
After putting their support behind Brad Jones Racing in the 2016 Pirtek Endurance Cup, ACDelco are back on board to support Nick Percat with the latest one-off BJR livery to be revealed, the ACDelco Racing #8 Commodore.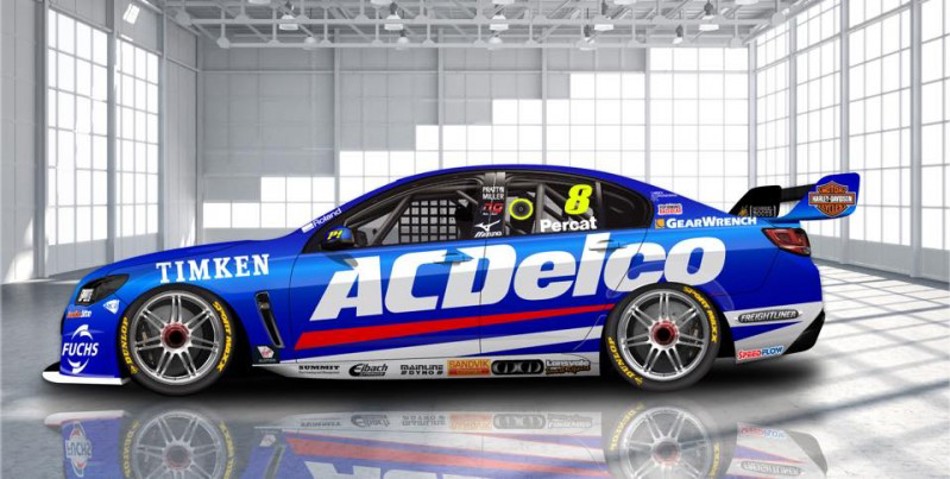 Nick will be on track in the ACDelco colours today at Winton Motor Raceway for the teams' second test day of the year, as the teams' July test date was postponed due to weather. Nick will debut the ACDelco livery in front of Supercars fans at the Sydney SuperSprint event.
As the premium supplier of GM original equipment, ACDelco provides a wide range of quality products for the automotive replacement parts industry. Their batteries, filters, fuel pumps, oils/fluids, brake pads, spark plugs and more, can be easily found at your local Holden Dealership, Australia wide.
ACDelco's global presence in the industry ensures the use of premium manufacturers to offer quality products to suit most makes, most models. Over their 100 plus years in the industry, they have built a worldwide reputation as a premium source for experience, dependability, technology and performance.
Kim Jones said "ACDelco is a quality brand with a wide variety of products that Supercars enthusiasts would currently use. Their range is quite extensive, and if you are a Holden owner you can find many of their products under the hood of their latest series of cars."
"ACDelco are known for their reliability and performance which isn't just important for our Supercars, but for our everyday road vehicles. It's fantastic to have them on our car again as ACDelco are avid supporters of motorsport."
Steven Warner, Marketing Manager (ACDelco) added "We are very excited to be associated with Supercars and to be joining forces with BJR," he said. "While the ACDelco brand is well known for its huge range of spark plugs, oil filters and genuine parts that cover the Holden brand, over time the ACDelco product range has broadened to suit mechanics and motoring enthusiasts with a need to service all types of car makes and models. We are going to use our on-track partnerships to raise awareness of the increased range of products under the ACDelco brand. "
Nick Percat added "ACDelco and the team at BJR have had this livery in the pipeline for quite some time, so it's great to finally be able to show it off. It's great to have the support of ACDelco and it's another standout scheme to add to the #8 Commodore collection this season. You can really see the shimmer of this blue PPG paint stand out and shine, yet another awesome livery you won't miss on track!"
"We've been looking forward to our test day for quite some time. Everyone knows we've been keeping busy with repairs that the time to develop parts and move forward has been limited."
"There's plenty we want to try out today so the team will be making the most of it. Hopefully, we can show some good strength and speed by the time the Endurance Cup starts; which isn't far away! I look back a few rounds ago at Darwin where we finished on the podium and want to be back up there again; I know the team are all eager to get back on that level."
The Brad Jones Racing squad test their 3 Supercars and 3 Super2 Series Commodores at Winton today, then all head to Sydney next week for Round 9 of the Virgin Australia Supercars Championship.
The above excerpt was taken from holdenmotorsport.com news. Find out more about ACDelco batteries here and don't forget to use our handy online battery finder to ensure you always get the right fit for your vehicle.
Meet the Brad Jones Racing team driving Nick Percat forward in the Supercars Championship. 🏆 #NickPercat – The Team Behind the Machine [Episode 2]