Industry News
ALLiON Battery Range Grows with New Addition
The ALLiON battery range has grown to include the new slimline ALLiON AL12105FTBT lithium-ion battery. This new model is a high performing 12V deep cycle battery with a capacity of 105 Amp Hours (Ah). It features Bluetooth technology where, coupled with the ALLiON App, you can remotely monitor the battery's voltage and state of charge. The most noteworthy feature of the battery though is its 110mm slimline casing which allows it to be installed in narrow spaces or those with width restrictions. The unique size and specifications of the ALLiON AL12105FTBT battery make it a perfect choice for RV and leisure applications or for an auxiliary battery for vehicles like Ford Rangers.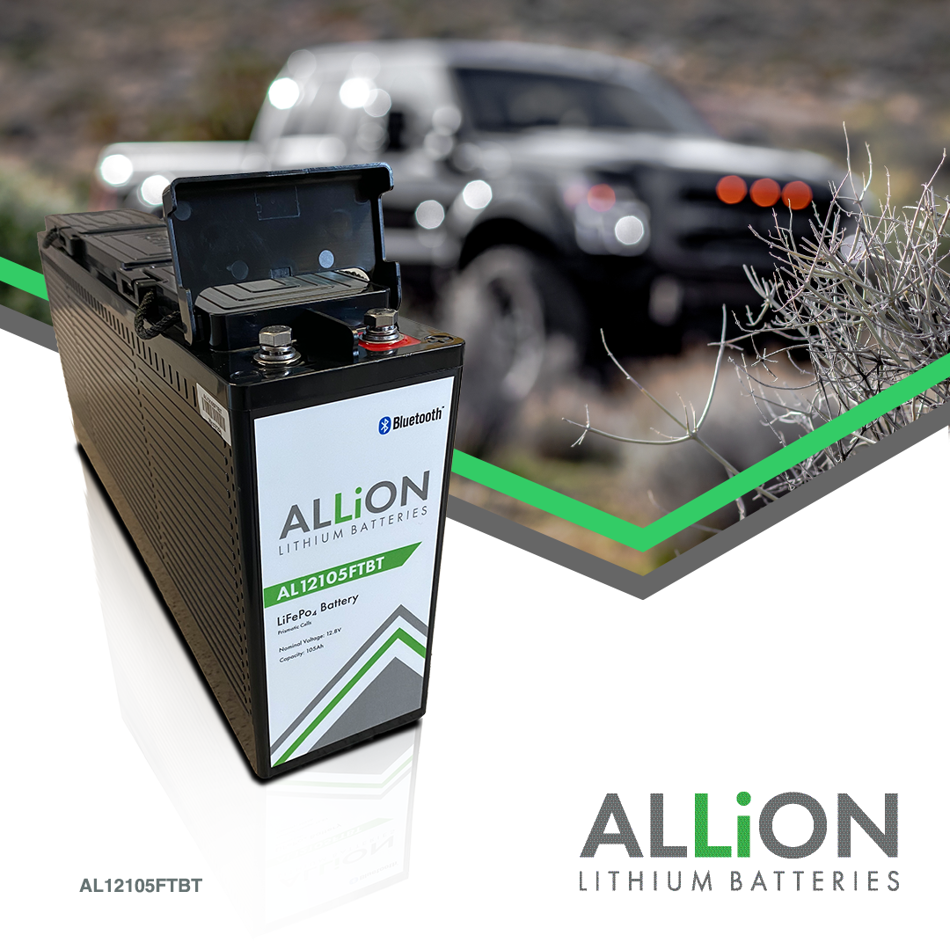 Just like other batteries in the range, this new addition is also half the weight of comparable lead acid batteries in the market and can last up to 4 times as long. Being a lithium battery, the AL12105FTBT does not need a vent tube which is an advantage over all lead acid batteries including AGM and gel batteries. They are also safe to use thanks to the integrated battery management system.
The ALLiON range of lithium-ion batteries became a part of R&J Batteries' extensive brand portfolio in 2020. The AL12105FTBT is the latest addition with more batteries expected soon due to increased consumer demand for high quality lithium-iron batteries. The battery brand is exclusive to R&J Batteries and partners and has been specifically developed to deliver market leading performance and safety. ALLiON's  Lithium Iron Phosphate (LiFePO4) cells provide superior thermal and chemical stability compared to other lithium technologies. Their wide operating temperature range also ensures ALLiON batteries deliver reliable power every time, making it the perfect adventuring companion for RVs, motorhomes and caravans.
The ALLiON AL12105FTBT lithium-iron battery is now available at all 27 R&J Batteries branches across Australia and New Zealand. For technical information, please refer to the product data sheet below.