Expert Advice
Australian Road Trip Tips
Australian Road Trip Tips
There are so many wonderful places to visit in Australia and we think the best way to cover our Great Southern Land is with some iconic road trips.
Before you hit the road on your next adventure check out our basic travel tips to make for the safest and most enjoyable journey!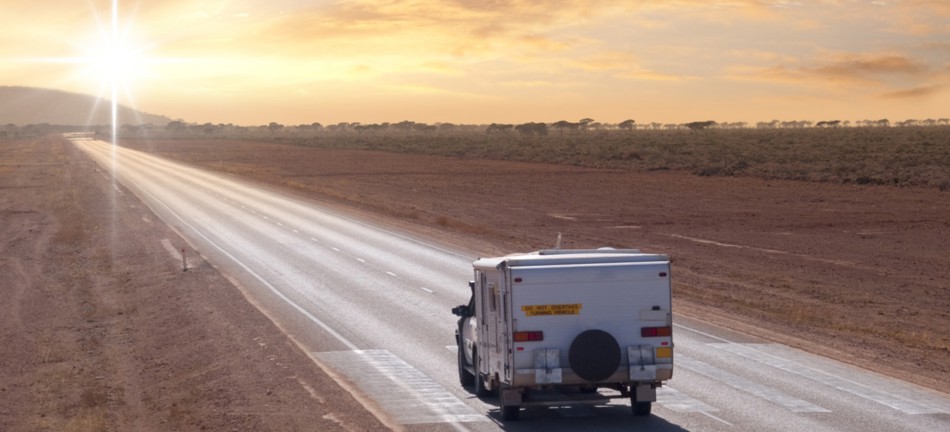 1. Battery Maintenance
Visually inspect battery for bulges, cracks & leaks.
In low maintenance batteries, check for corrosion build up around terminals and electrolyte levels.
In Maintenance free batteries check the colour of the built-in Hydrometer/ State-Of-Charge indicator

Green is good
Black, clear or red indicate potential problems which should be investigated
For complete confidence visit R&J Batteries for expert advice or a free battery test
2. General Maintenance
Check oil and coolant levels, top these up if necessary. Ask R&J Batteries for advice on finding the right oil or coolant for your vehicle.
Check your car's scheduled service sticker. If this is close to due, book a service.
If you have any concerns, contact your mechanic for service and a safety check

3. Tyres
4. Towing
Towing a trailer (caravans, boats, horse floats, mobile machinery) changes a vehicle's performance, including slower acceleration and stopping
Wind, passing vehicles and road surface can all affect the stability of a vehicle
Focus on your surroundings, change driving techniques to accommodate

5. Luggage & Packing
Properly secure all luggage, to avoid it becoming projectile in the event of sudden breaking.
Locate and pack your spare key
6. Preparation
Plan your trip and map out your route
Leave enough time to take regular breaks
Get a couple of good night sleep before you head off
7. Accessories & Gadgets
Avoid charging gadgets like phones and GPS when the vehicles' ignition is turned off
Don't run accessories like lights and radio with the ignition switched off
Ensure you have the correct battery to power all your electrical requirements. A higher electrical load might require an additional Deep-Cycle battery. Use our Deep-Cycle Battery Calculator or talk to our experts for advice.
Jump Starters get you back up and running if you drain your battery. They are available at R&J Batteries stores.
Check your battery's heath with R&J Batteries Free Battery test. Our free battery tests ensure your battery is delivering sufficient cranking power.

8. Fatigue and breaks
It's recommended you have a break every two hours
Pullover for a powernap as soon as you feel tired or fatigued.
Where possible share the driving
Avoid driving when you would normally be asleep.
9. Entertainment
Don't use mobile phones and avoid using gadgets while driving,
Avoid distractions by keeping passengers occupied
We have your entertainment sorted, download our playlist or our Car Cricket rules & score sheet: