R&J Batteries News
BAE & R & J Batteries in Australia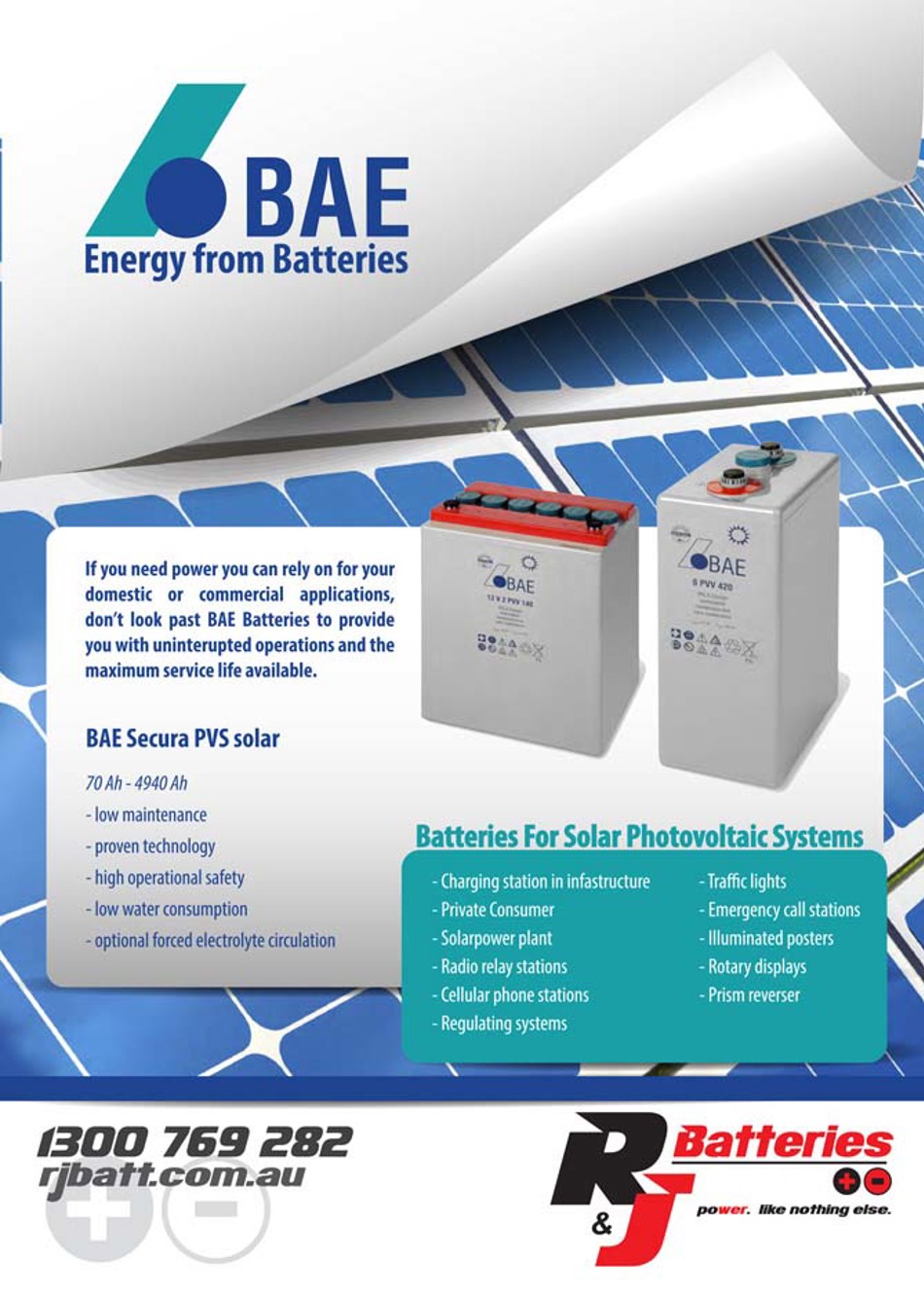 After a recent review of their Australian operations BAE have formally appointed R & J Batteries as an official partner in Australia.

R & J Batteries have been distributing BAE Gel Batteries for quite some time, but this formal appointment recognises the high regard that BAE hold R & J Batteries in, and the sales results that they have been able to generate thus far.

The BAE Gel range of OPzV Cell (2 volt) and Block (12 volt) are the most advance solar/UPS style of cell/battery available on the market today.

With many unique and patented features such as Red Lead, dry filled tubular plates, woven gauntlets, and the world first "Panzerpol" that protects cell damage from plate growth , BAE Gel cells and batteries offer you high performance, very long service life and true value for money.

For more information on these truly outstanding products, contact your nearest R & J Batteries store today – 1300 769 282.