Industry News
Delkor Lawn Mower Range Receives Warranty Extension
We are pleased to announce that the warranty on Delkor U1 Lawn and Garden batteries has now been extended from 12 months to 24 months in Australia. Customers planning to install a Delkor battery into their lawnmower can now rest assured that their purchase comes with an even longer warranty coverage.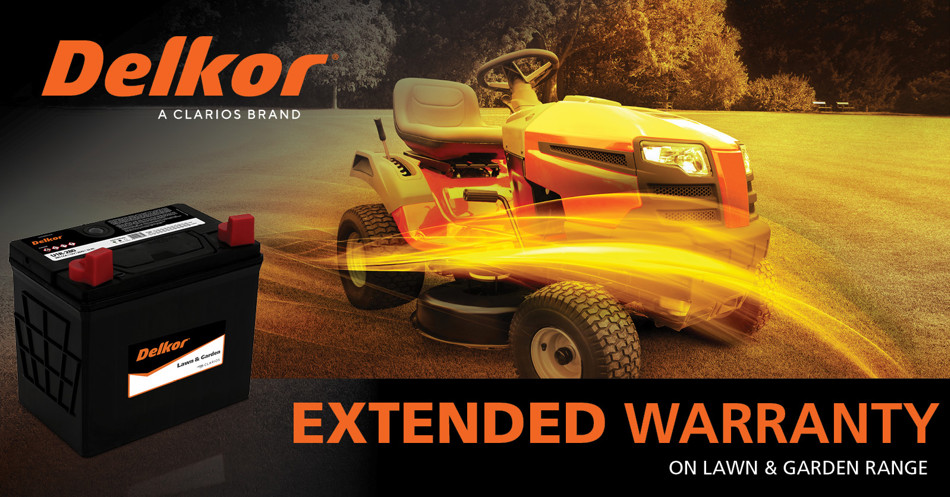 Delkor Lawn and Garden batteries are manufactured by Clarios, a global leader in advanced energy storage solutions. After extending the warranty period of Delkor EFB batteries from 18 months to 24 months and AGM batteries from 18 months to 36 months in 2021, the warranty extension of Lawn and Garden batteries is further evidence of the quality of Delkor batteries. Both Clarios and R&J Batteries have a long standing commitment to delivering high quality batteries and value for money to customers all across Australia.
Delkor U1 batteries are specifically designed to deliver superior power and performance to help keep lawns perfectly trimmed and maintained all year round. Developed with cutting-edge technology, Delkor Lawn and Garden batteries stand up well against vibration, dirt, dust and grass in challenging climates and terrain conditions. These batteries are also maintenance-free meaning topping up of fluid is not required.
Warranty Coverage
The warranty coverage on Delkor Lawn and Garden range applies to batteries which become unusable or unserviceable due to defects in material and/or workmanship. It is imperative that the battery is sized correctly to suit the intended application and is charged with an approved charging profile. Please also note that proof of purchase must accompany any warranty claim.
Warranty Exclusions
The warranty does not apply to Delkor Lawn and Garden batteries that break or fail due to abuse or neglect such as improper installation, over charging, under charging, incorrect application, loose wiring, corroded terminal connections, mishandlinged, or dropped batteries, freezing or unauthorised battery modifications.
For more information about the warranty extension on Delkor Lawn and Garden batteries, read the Warranty Statement below or contact your nearest R&J Batteries branch.