Industry News
Delkor Win 10th Annual Quality Award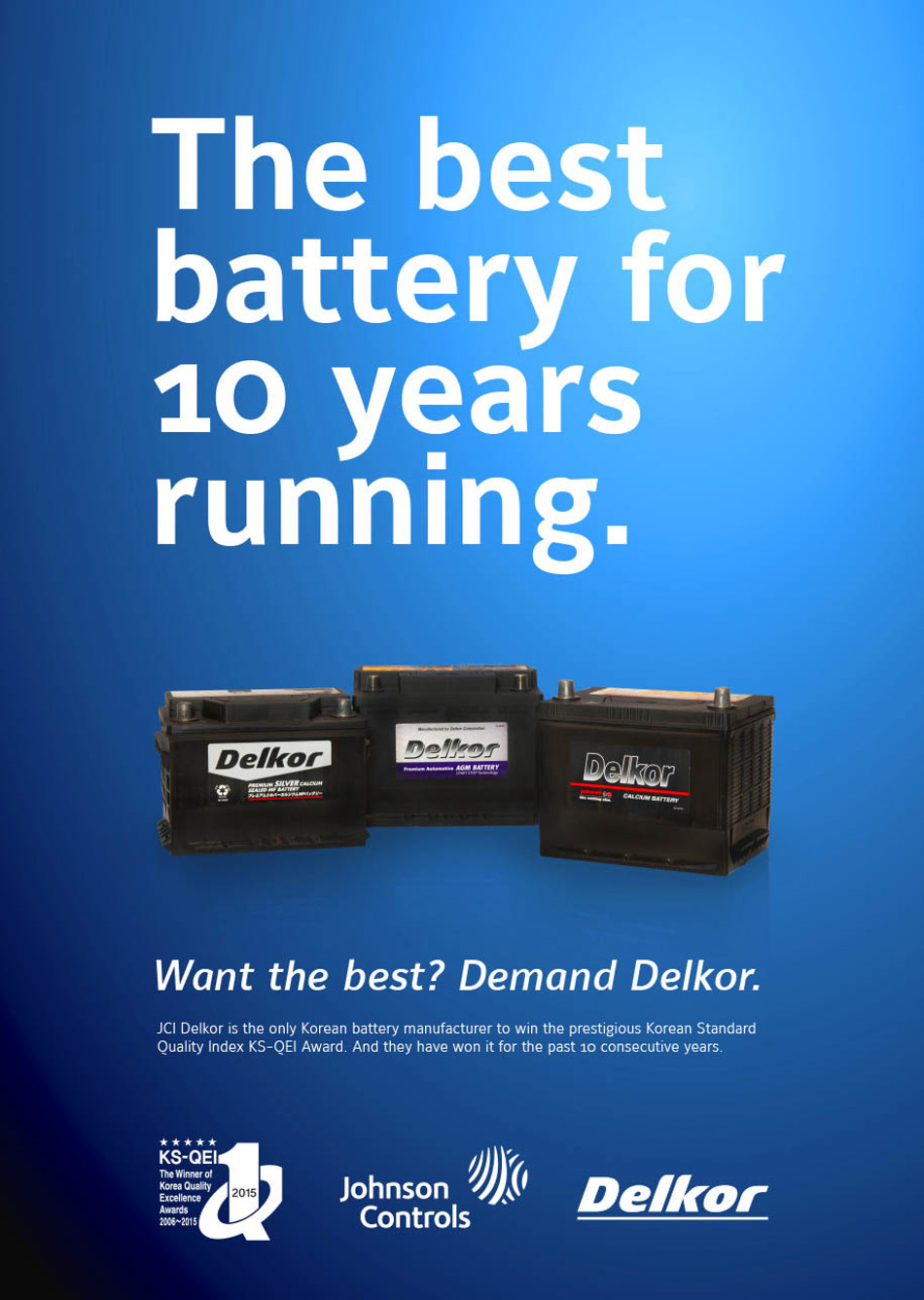 We are very pleased to announce the Johnson Control's (JCI) Delkor factory in South Korea has won for an unprecedented 10th time the coveted Korean KS-QEI Quality Award (2006-2015).
Manufacturing is a critical element of the South Korean economy. Both the Korean Government and Korean manufacturers put a huge emphasis on quality in all aspects of their manufacturing processes. Under the auspice of the South Korea's Ministry Of Trade, Industry and Energy, the Korean Standards Association has presented annual quality awards since 1975 to recognise and reward Korean manufacturers who show leadership in quality control & management, innovation and strategic planning.
Battery manufacturing is a major part of South Korea's industry. With annual battery production capacity in excess of 50,000,000 units, it is a major indicator of the health of South Korean manufacturing. As of 2015 it is estimated that approximately 60% of all Sealed Maintenance Free (SMF) batteries sold in Australia are made in South Korea, so we are closely linked in terms of battery manufacturing, and as such have a vested interest in which battery manufacturer is recognised with the Korean Standards Association awards.
With the JCI Delkor plant now having won the battery manufacturing category for 10 consecutive years, it shows they are a true leader in battery manufacturing, quality and technology. Delkor SMF batteries have long been regarded as the best batteries available, and this most recent award is yet further testament to this fact.
Want the best? Demand Delkor