Expert Advice
Flat Batteries The Leading cause of all Truck Breakdowns
An extensive, year-long survey into the causes of road transport breakdowns in Australia has revealed the humble battery as the number one offender, accounting for up to one-third of all breakdowns, particularly in later model trucks which typically have more cabin accessories and higher electrical power loads.
R&J Batteries recognised this growing trend early on and decided to be proactive in finding a solution.
Our Hardcore range of heavy-duty commercial batteries has been specifically designed to address the problem of premature battery failures in trucking, logistics and transport applications, particularly long-haul road transport.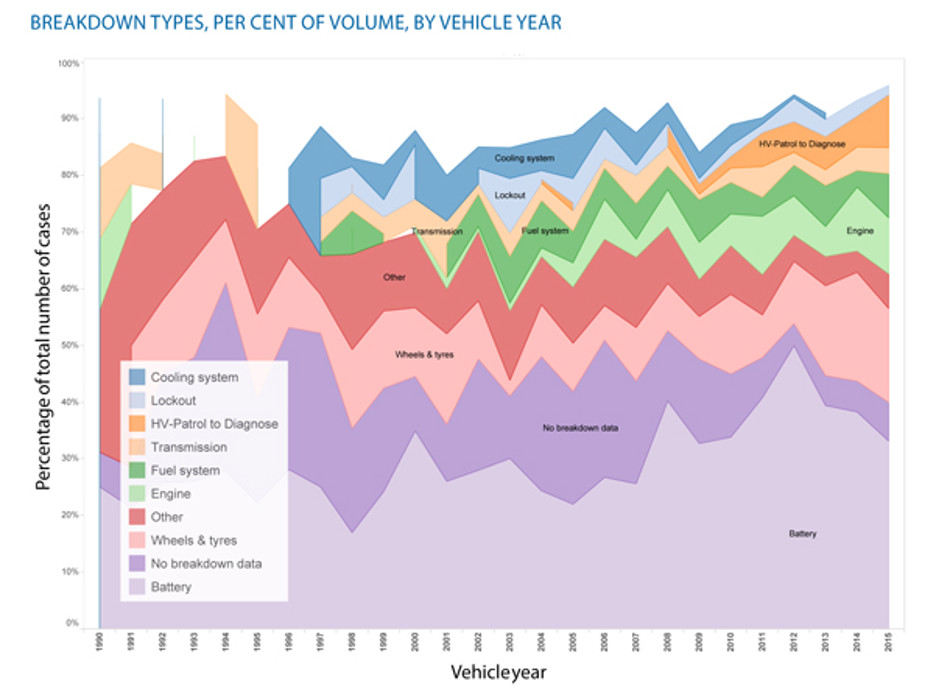 Built Tough to go the Distance
The Hardcore range incorporates a number of major performance improvements to handle Australia's harshest operating conditions.

Features:
Significantly thicker positive and negative plates
Silver-Calcium plate grids
Taller plates, increased surface area
Dual Glass-Mat/Envelope separators
Hot-Melt Lock-Bonded elements
Airtight Inter-cell sealing rings
Maintenance-Free in serviceable casing
Benefits:
More durable, longer-lasting
Highest resistance to heat and corrosion
More reserve power for accessories
Enhanced cyclic ability and plate integrity
Improved vibration resistance
Lower self-discharge, stronger joins between cells
Safer, lowest water loss, maintainable
In a ground-breaking national research project, NRMA Business Motoring has created what could be the largest pool of data on the reliability of Australia's heavy vehicle fleet seen to date – with more than one surprising result.