Industry News
Fuchs TITAN GT1 FLEX 23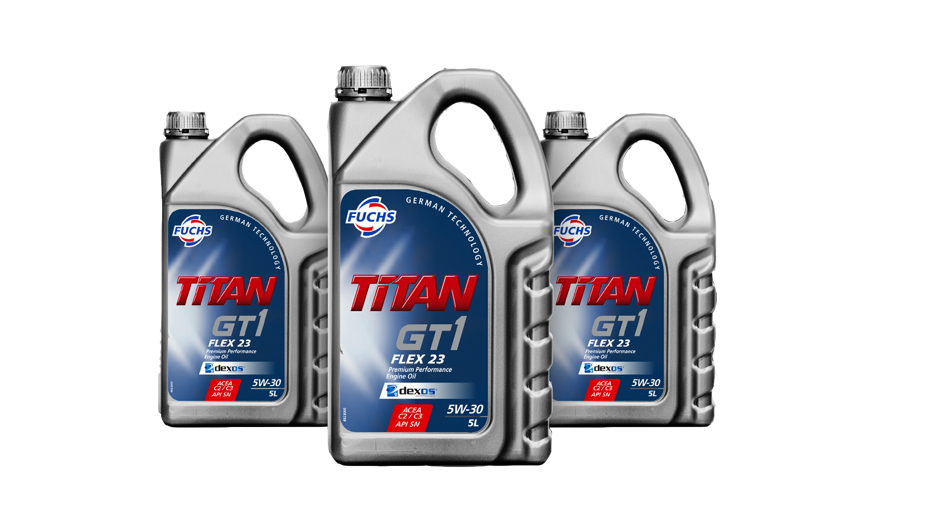 OVERVIEW
Introducing THE GAME CHANGING Fuchs TITAN GT1 FLEX 23 SAE 5W-30 (Flex23), Australian made with German technology. A premium engine oil for passenger cars and light commercial vehicles, Flex23 combines European Automobiles Manufacturers Association (ACEA) C2 and C3 with corresponding approvals including American petroleum institute (API) specifications, to offer a wide range of consolidated potential across several European and Asian manufacturers. In short, Flex23 has the potential to cover approximately 3.4 million vehicles across Australia and New Zealand.
In recent years the Global Car Parc has seen enormous change and today it's simply not enough to just acknowledge the change. Fuchs embraced this change as it proudly releases Flex23 to replace trusted industry recognised TITAN GT1 PRO FLEX. An entirely new productFuchs Flex23 offers improved performance such as the ability to reduce fuel economy.
FLEX23 is a premium engine oil that meets the needs of today's Australasian automotive environment, offering premium performance and profitability. '23' represents Flex23's unique ability to combine ACEA C2 and C3 in a single product and 'FLEX' refers to its multiple global approvals relevant to the Australasian market.
 APPROVALS
Dexos2TM (D235ABAD075)
BMW LONGLIFE-04
MB-APPROVAL 229.31
MB-APPROVAL 229.51
MB-APPROVAL 229.52
VW 505 00/505 01
How does FLEX23 achieve ACEA C2 and C3?
The global approvals stem from the engine oil's ability to reduce fuel economy, based on a C3 platform with achieves up to 2.6% fuel economy, meeting the C2 requirement. This C2 requirement has grown considerably over the last few years and previous products have fallen short. The additional C2 capability gives FLEX23 increased application scope by one third, making it stronger than ever before.
Made in Australia for the Australasian market, Flex23 is available in a variety of sizes to meet the varying demands of customers. Fully miscible TITAN GT1 FLEX 23 has the ability to be mixed with Proflex, however, a complete drain of bulk tank is recommended to achieve full product benefits.
FEATURES & BENEFITS
Universally applicable for diesel, petrol and gas engines of manufacturers
Potential to reduce fuel economy compared to oils of the same viscosity class
Very good ageing resistance
Protects exhaust aftertreatment systems
TECHNICAL SPECIFICATIONS
| | |
| --- | --- |
| SPECIFICATIONS | RECOMMENDATIONS |
| ACEA C2/C3 | FIAT 9.55535-S1 / -S3 |
| API SN | GM-LL-A-025 |
|   | GM-LL-B-025 |
|   | IVECO 18-1811 CLASSE SC1 |