Industry News
FUCHS RENOLIT GT-PLEX2 Joins the Range
The new FUCHS RENOLIT GT-PLEX2 is now available at all R&J Batteries branches Australia-wide. The RENOLIT GT-PLEX2 is a high-performance lithium complex grease that covers a wide range of applications. This multi-purpose grease is an excellent choice for wheel bearings and industries such as agricultural, earthmoving, automotive, construction, mining, transport and power generation. It is also designed to stay in place, resisting water wash out even in the toughest of work conditions.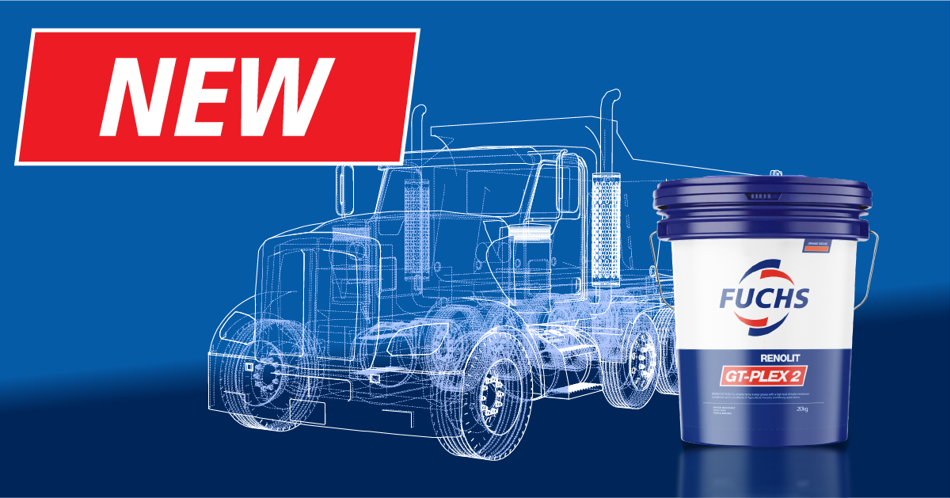 The RENOLIT GT-PLEX2 is made in a strong orange colour for easy identification. The grease is designed to resist squeeze-out during use, while also preventing wear and corrosion in your application. The multi-purpose grease provides an effective seal against contamination ingress such as dirt, dust and water. This in turn reduces grease consumption and prolongs the life of the components which are lubricated using the FUCHS grease. The RENOLIT GT-PLEX2 is made in Australia for applications operating under Australian conditions. It is available in 450g cartridge, 20kg pail and 180kg drum sizes to suit a wide range of applications.
FUCHS is a pioneer in the lubricants industry with over 90 years of expertise and global presence. The lubricants manufacturer has revolutionised the industry with its extensive product range in six key categories:
Automotive
Industrial
Specialist Applications
Mining
Private Label
Within the FUCHS Group, the FUCHS LUBRITECH division focusses on Special Application Lubricants under which the RENOLIT GT-PLEX2 grease product was developed. This division has more than 60 years of expertise specialising in the development and production of high-performance lubricants and release agents for the most demanding applications. FUCHS LUBRITECH special lubricants are well regarded for their high performance, sustainability, safety, reliability, efficiency as well as cost savings.
We are one of the major suppliers of FUCHS products in Australia. Visit your local R&J Batteries branch today to buy the RENOLIT GT-PLEX 2 for your application. To learn more about the complete FUCHS range available at our branches, please click the button below.