Industry News
Fullriver HC Series has a Brand New Look!

The Fullriver HC series has undergone a make-over! Formally known for their bright yellow casings the new HC design prominently features the revamped Fullriver logo and will promote its high cycling, high-performance features to the Australian and New Zealand markets.
For more than 20 years Fullriver has been one of the worlds most respected battery manufacturing companies. Two years ago, Fullriver launched a new logo, which they have been slowly implementing ever since.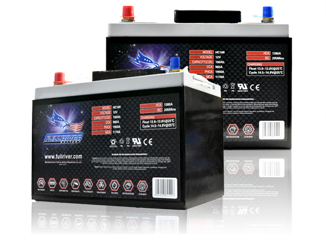 The new logo and case design sets the Fullriver HC range apart as a dynamic, high-quality dual-performance battery. Fullriver has decided to replace the yellow casing and screen printing with a more consistent sleek black case with printed checker labels. These feature the revamped logo and clearly display the battery's technical specifications, benefits, charging information and more! Despite their new look the Fullriver HC range still offers the same high cycle, high cranking and high-performance you rely on!
New Look, same No-Compromise Battery
The Fullriver HC Range is built tough to handle any situation. Advanced Absorbent Glass Mat (AGM) technology offers a total no-compromise, high-output, dual-purpose battery, capable of powering all of your onboard accessories. The HC range is specifically designed for starting engines that require high-class cranking performance at low temperatures.
The HC range offers you the best of both worlds: a complete spill-proof AGM Battery with more cranking power than conventional starting batteries as well as providing more usable power than traditional deep-cycle batteries. These batteries are designed to take anything you can throw at them and, with their rapid-recharge capabilities, means you'll spend more time out in your vehicle and less in the shed.
Inherently safer to use and more powerful than your average starting or deep-cycle battery the Fullriver HC range is ideal for use in motorsports, classic cars, racing or off-road applications. The Fullriver HC range gives you the confidence of knowing your battery can handle anything you throw at it!
World's most Respected Battery Manufacturing Company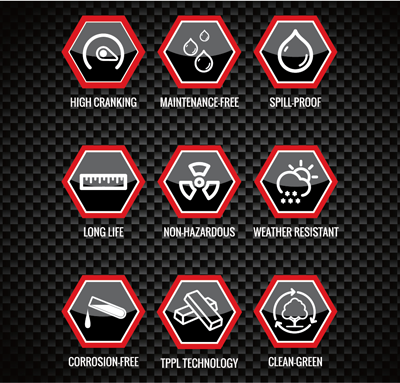 Fullriver HC comes from one of the worlds more respected battery Manufacturing companies Fullriver Batteries. With a global reputation for outstanding quality and reliability, Fullriver batteries are one of the world's largest Valve Regulated Sealed Lead Acid Battery manufacturers.
R&J Batteries has had a long and successful relationship with Fullriver. For more than 15 years we have been one of only a handful of global distributors, and Fullriver's official oceanic partner.
Fullriver has successfully developed an impressive range of cycling batteries, to such a high standard with an envious track record for reliability. This good reputation is a direct result of Fullriver retaining utter control over every individual phase of the production process from grid casting, to water filtration and acid mixing.