Industry News
GMJ Motorsport Trio Ready for Townsville Trip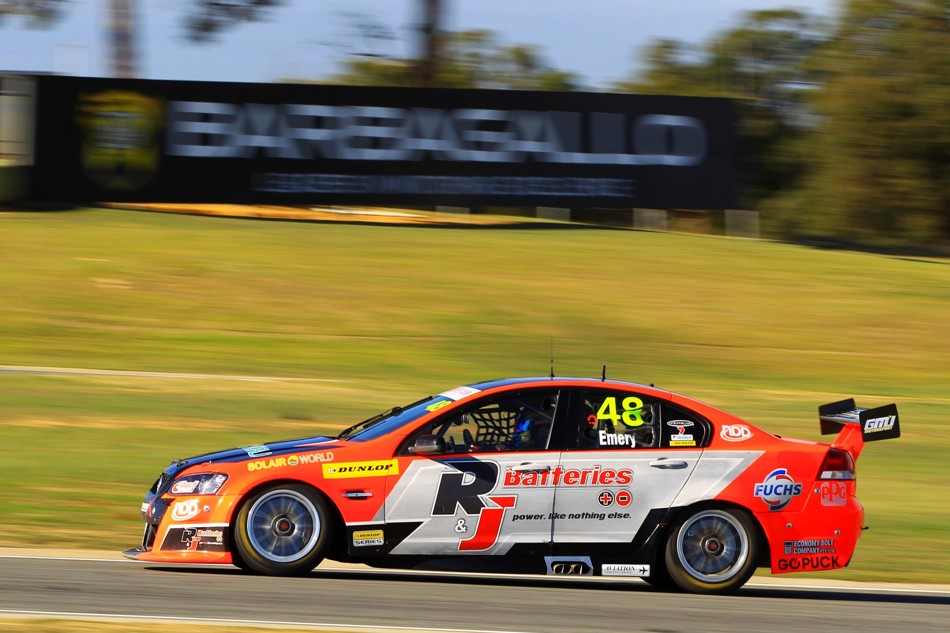 GMJ Motorsport's trio of Dunlop V8 Supercar Series drivers Jim Pollicina, Geoff Emery and Matt Hansen are keen to escape the wintery weather of their Sydney, Melbourne and Perth home towns, as they head to Townsville for Round 4 of the series this weekend.
While Emery has competed at every Dunlop Series round ever held in Townsville, and Pollicina contested last year's round at the Reid Park circuit, Hansen will be making his first trip to the popular venue.
However, Hansen's confidence has been boosted by a successful test at Winton last week, in which his Forpark Australia/Australian Custom Moulders Commodore was also driven by two-time Dunlop Series Champion Steve Owen.
"Having Steve drive the car was extremely valuable and we definitely made some gains, but it also showed us that we're not far off the pace," Hansen said.
"Steve was familiar with that car, because he drove it with Jamie Whincup in the 2010 enduros and finished second at Bathurst, so he was able to give us some useful feedback.
"I've been studying a lot of data and in-car footage to prepare for Townsville; I quite enjoyed the first street race of the year at Adelaide so I'm feeling confident we can continue the improvements we've made since then."
Pollicina drove an ex-Tasman Motorsport Commodore at Townsville last year; this time around, he'll be behind the wheel of his MoComm Ford FG Falcon.
"I don't mind Townsville, it's a nice technical track which will suit the Falcon's characteristics," Pollicina said.
"Since the last round in Perth, I've had a new seat installed in the car which is a lot more comfortable and will help me in the longer races in the Dunlop Series this year."
Emery, whose best result at Townsville was seventh overall in 2012, says the event is one of his favourites.
"I really love Townsville because it's always a really positive atmosphere with nice weather and passionate fans," Emery said.
"It's such a tough, competitive category now; the times are so close, but hopefully we can run the R & J Batteries Commodore around in the top 10 this weekend."
Race Schedule
Friday, 4 July
Practice 1 – 09:00-09:30
Practice 2 – 13:25-13:55
Saturday, 5 July
Qualifying – 08:45-09:25
Race 1 – 15:30-16:10 (29 laps)
Sunday, 6 July
Qualifying – 09:25-10:05
Race 2 – 13:15-13:55 (29 laps)