Industry News
History of a 12-year-old Delkor 27H710
The history of this 12 year old Delkor 27H710 is a true testament to the Delkor quality we all know and love. If you want a dependable battery you can rely on for years to come, chose Delkor!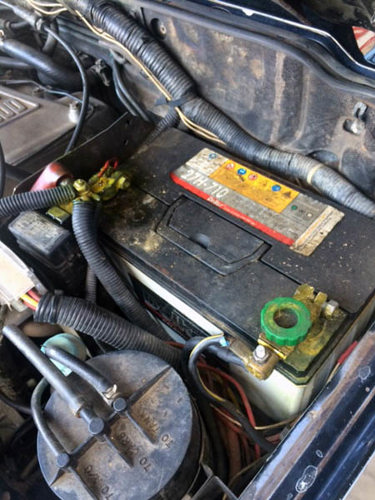 First recalled under warranty for Carrier Transicold truck refrigeration units, this 27H710 sat on my laundry floor for 1.5 – 2yrs because I didn't have a vehicle it fitted. It probably had a C-Tek charge twice in that period. One day when my Exide Extreme failed, I decided to make it fit the battery tray in my Pajero '89 V6 (just fits) where it became paired with a RedArc smart-start to a deep cycle at the back of vehicle which ran my fridge.
This Delkor 27H710 has been flattened to no crank at least 3-4 times in its life before being jumped, with a C-Tek charge on average every 3 months. It spent long periods just standing as I rarely drove or bothered to put the vehicle on road. It has also endured every winter in the snow, standing for 1-2 weeks and still cranked with no issues when leaving.
It ran a 5.5T winch when 4x4ing, including recovering my boat up to 100′ on an inaccessible beach to pull over to the trailer. It also ran a stereo and subwoofer and 4x100w Cibie Oscar spotlights. The flattening periods were usually while camping, using it for the stereo around the bonfire.
It started giving me trouble about 8 months ago, dropping charge to 12.2V over a few days/week, still cranking a rebuilt motor (fresh this season) with high compression.
A cracked post caused some evap/fluid loss and with the drop in voltage it caused my deep cycle to dump charge when smart start engages. If I hadn't replaced it, I would be ruining the deep cycle early in its life.
Other than that I could probably keep using it now and it would still crank.
Its twin is in my caravan and you can have that for proof of age when it decides not to hold charge any longer!
-Kent