R&J Batteries News
Jason Handley's 17 Year Career at R&J Batteries
Journey from Warehouse Team Member to Australian General Manager
On behalf of Ray, Rhonda and the entire R&J Batteries family, we would like to congratulate one of our longest standing and valued employees, Jason Handley, on his appointment and success in his new role as General Manager Australia at R&J Batteries.
Jason is a true success story and an inspiration to many of us at R&J Batteries. His journey with the company started way back in 2002 when he joined our Ballarat branch. Coming from a strong automotive background, Jason quickly learned the ropes of his warehousing position and was promoted to a sales representative role. During his time as a sales representative, Jason learnt many facets of the business and built strong relationships with his customers and colleagues.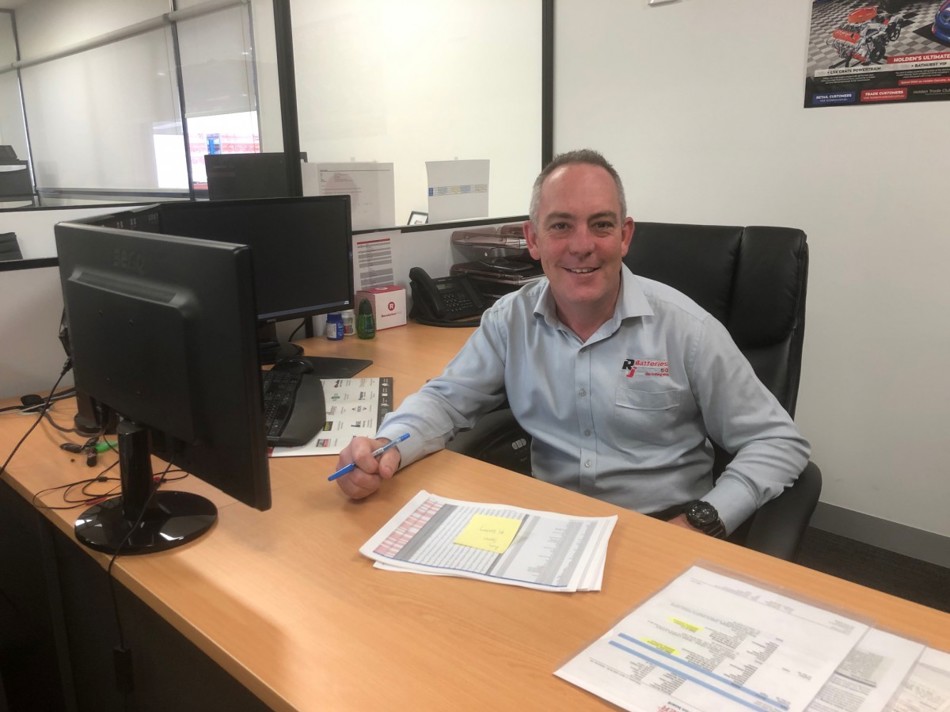 When R&J Batteries opened its third branch in Tullamarine, Jason was given the opportunity to become Branch Manager. Jason happily accepted this opportunity and made the move from Ballarat to Melbourne. Jason's hard work, commitment and loyalty to the company didn't go unnoticed. Just after 5 years of being a Branch Manager, he was once again promoted and this time to Victoria State Manager.
In the next 3 years, he was responsible for overseeing operations throughout the State of Victoria. Today, Jason is the General Manager of our Australian operations. In this role, he is responsible for managing our rapidly expanding network of stores across the country, our vast distribution network and most importantly, our incredible team members.
During his 17 year career span at R&J Batteries, he has seen the company continuously evolve with changing times and has taken it all in his stride. "No two days at R&J Batteries are the same. Of course, we have our fair share of challenges, wins and losses but we continue to grow and get better from these experiences. I believe this is our recipe to success. We have something very special and I truly do believe we could be number one in Australia," says Jason.
According to Jason, the R&J family is the company's biggest strength. "Without a doubt, I truly believe our success is due to our staff. We have something other companies don't have –  people who really do care."
Jason Handley is a true success story at R&J Batteries. He is an incredible asset to our company and the right person to take our Australia business on to greater success. Please join us in congratulating Jason. We look forward to working with him in this new role.