Industry News
Join the Delkor Battery Specialist Program
R&J Batteries is pleased to invite interested auto electrical workshops, battery resellers and parts distributors to become an authorised Delkor battery stockist by joining our Delkor Battery Specialist Program. As the exclusive distributor of Delkor batteries in Australia, we are seeking businesses in the automotive aftermarket industry to join our mission in making Delkor batteries accessible to all customers across the nation.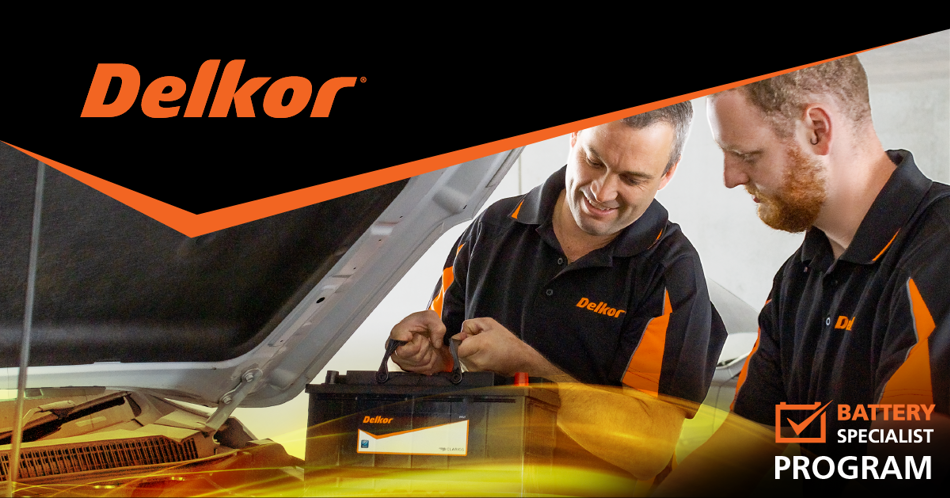 After years of running the Delkor Battery Specialist Program successfully with stockists signed up at different levels, R&J Batteries is launching an improved version of the program this month. The revamped Delkor Battery Specialist Program promises to take the initiative to the next level. It aims to assist Delkor battery specialists, both new and existing, to increase sales of Delkor batteries with access to a multitude of marketing collateral, tools and resources. The tiered structure of the program allows businesses of varying sizes and scales to participate, providing support according to individual business needs.
Here's an overview of what you could expect from the program as a Delkor Battery Specialist:
Comprehensive Specialist Support Package to help grow your business
Partner with a world leader in advanced energy storage solutions
Enhanced digital visibility as you are listed as a Delkor specialist online
Ready access to fitment data to locate the right battery for your customers applications easily
Ongoing Marketing and Advertising support
Jump-start your industry expertise with access to Delkor technical training materials
Speaking about the improved Delkor Battery Specialist Program, Shayne Dryden, R&J Batteries' National Sales Manager said, "the existing Delkor Battery Specialist Program has been very successful over the years, but like most things needed to evolve and include more features that would benefit our customers and their ongoing business needs. Customer feedback drove many of the new program features and having multi tiers make the program more flexible to suit a wider variety of customers and business sizes."
"The new program includes unique Delkor Battery Specialist signage, merchandise, marketing support, stands & equipment and apparel all designed to help identify that the customer sells Delkor Batteries and are a 'Battery Specialist'. All program changes will directly benefit our existing stockist's and also allow new customers to enjoy these benefits after being appointed," added Everett.
R&J Batteries Marketing Manager, Leah Cushion, added, "Marketing is essential for business growth. To be able to support our Delkor Specialists from a national level will really help lift their battery sales. Running digital marketing campaigns and maintaining online visibility requires time and experience which R&J Batteries and Clarios can offer to our specialists. These campaigns will generate more traffic to Specialists' websites through listings on the Delkor website and will increase brand awareness in their retail customers. These digital assets combined with other platforms like industry magazines will ensure Delkor Batteries are the choice for quality and reliability when a customer is considering their battery replacement."
Delkor, a brand well regarded for its range of high quality batteries, has won the coveted top spot for automotive batteries at the prestigious Korean Standard-Quality Excellence Award (KS-QEI) for 16 consecutive years. KS-QEI surveys consumers and industry experts on their satisfaction and experience with different products and services and measures results against two indices – Usage Quality Index and Emotional Quality Index. The Usage Quality Index is based on performance, reliability, durability, stability, usability, and accessibility whereas the Emotional Quality Index is based on brand image, brand awareness and novelty.
To join our Delkor Battery Specialist Program or to learn more about the different support levels available, please get in touch with your local R&J Batteries branch or call 1300 769 282.