Industry News
Meet the New FUCHS Game Changers
Our range of FUCHS products continues to grow with two new products recently hitting the shelves at R&J Batteries. The new FUCHS TITAN GT1 FLEX C23 SAE 5W-30 replaces the previous TITAN GT1 FLEX 23 SAE 5W-30 product that many are familiar with. The other is a new addition to the engine oil category - FUCHS TITAN CARGO UHPD SAE 15W-40. Manufactured by a global leader and powered by German technology, GT1 FLEX C23 and CARGO UHPD are your solution for premium performance and maximum fuel economy.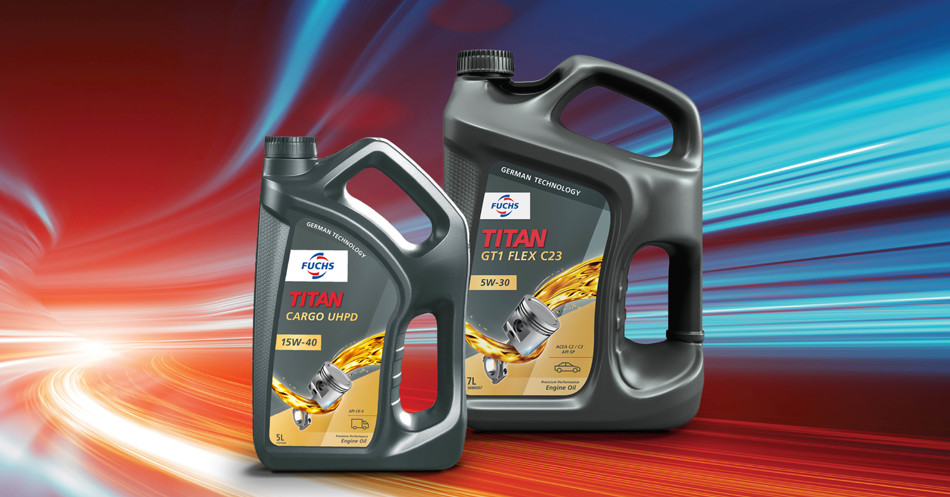 FUCHS TITAN GT1 FLEX C23 SAE 5W-30
The new and improved FUCHS TITAN GT1 FLEX C23 SAE 5W-30 is truly a game changer. The 'C23' used in the product name refers to the unique combination of ACEA C2 and C3 classifications. GT1 FLEX C23 reduces oil consumption, improves ageing resistance, and protects exhaust after-treatment systems (i.e., Diesel Particulate Filters). The combination of ACEA C2 and C3 also delivers cost savings to workshops via a reduced oil inventory. In addition to meeting ACEA C2 and C3 specifications, the GT1 FLEX C23 meets the API SP specification which also satisfies the API SN, SM and SL requirements.
The GT1 FLEX C23 is a universal product applicable for a wide range of diesel, petrol and gas engines. According to a recent market data analysis conducted by FUCHS Lubricants (Australasia), the GT1 FLEX C23 engine oil is suitable for over 12 million vehicles in the Australian and New Zealand car parc. Some of these popular vehicles include the Landcruiser, Landcruiser Prado, Fortuner, HiAce, RAV 4 and HiLux models from Toyota. GT1 FLEX C23 also covers Volkswagen's Golf, Jetta and Passat models, a range of BMW and Mercedes models plus late model diesel vehicles by Mazda, Subaru, Hyundai and Kia.
FUCHS TITAN CARGO UHPD SAE 15W-40
The new FUCHS TITAN CARGO UHPD SAE 15W-40 is specifically developed for vehicles with extended service intervals such as transport fleets, earthmoving/construction operators and is compatible with Diesel Particulate Filters (DPF) and after-treatment systems. This premium performance engine oil enhances productivity by delivering 500 hours (or 30,000 kms) of service, which helps maximise uptime for trucks, earthmoving, construction and agricultural equipment.
The CARGO UHPD engine oil offers excellent oxidation stability, outstanding shear stability, protection of exhaust gas treatment systems, excellent wear protection under high load conditions and protection against soot-related viscosity increase. It is also miscible with all mineral and synthetic based engine oils, so no flushing is required. The CARGO UHPD features a CK-4 specification which not only meets today's stringent emission requirements but also the engine performance of modern Original Equipment Manufacturers (OEMs).
The new GT1 FLEX C23 and CARGO UHPD engine oils are available at all R&J Batteries branches in Australia in the following sizes:
5L Bottle
7L Bottle (FLEX C23 only)
10L Drum
20L Drum
205L Drum
1000L IBC