Industry News
RELiON InSight Series
OVERVIEW
The InSight Series is the next generation of lithium batteries from RELiON. With a long history of designing uncompromised Lithium-iron posphate (LiFePO4) solutions, RELiON's new InSight Series™ includes all of the signature features that make lithium batteries an obvious choice, plus more built-in, intelligent technologies.
The InSight Series is the first scalable LiFePO4 drop-in replacement battery available in industry-standard sizes, with no additional hardware needed when connected in parallel! Featuring truly unique SuperSmart Battery Management System (BMS) technology, InSight batteries are precisely balanced and optimised for performance and are compatible with nearly all lead-acid battery chargers.
Available in 12-Volt, 24-Volt, 36-Volt and 48-Volt configurations, making the Insight Series the ideal building block for a diverse range of applications. Easily connect multiple InSight Batteries in parallel to get the power and capacity you need. Connect anywhere from two to 128 InSight Series™ batteries in parallel to increase the available capacity for longer runtimes. Modular and scalable, these batteries require no additional hardware which makes converting to Lithium easy!
Uniquely designed to replace lead-acid batteries in any deep cycle application, including golf carts, marine, RVs, renewable energy systems, floor machines, scissor lifts and much more.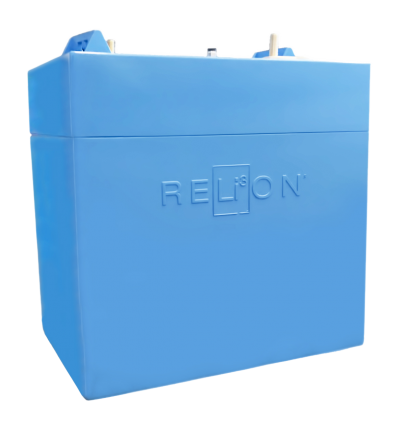 APPLICATIONS
Golf
Electric Vehicles
AWP
Backup Power
Floor Machines
Marine
Recreational Vehicles
Solar
FEATURES & BENEFITS
Smarter is here
Designed around a state-of-the-art battery management system (BMS).
SuperSmart BMS
maximizes performance, even when connected in parallel eliminating the need for an external master BMS and additional hardware.
Bullseye Balancing™
Innovative algorithms ensure precise balancing optimising performance in each battery when multiple batteries are connected in parallel, providing maximum capacity and life.
Intelligent Cooling
Passive heat management system quickly removes heat from inside the battery during conditions of high discharge and recharge currents. Prevents over-heating of critical components, extending the life of the battery.
TECHNICAL SPECIFICATIONS