R&J Batteries News
R&J Batteries Now in Bairnsdale
Wilsons Batteries and Lubes is Now Powered by a New National Name
We are thrilled to announce that R&J Batteries has officially opened its 23rd store in Bairnsdale, Victoria. Those local to Bairnsdale may be familiar with the trusty team at Wilsons Batteries and Lubes who have passed their business on to us. This acquisition marks an important milestone for R&J Batteries as we are now able to service communities in the East Gippsland region of Victoria and provide power solutions for all applications.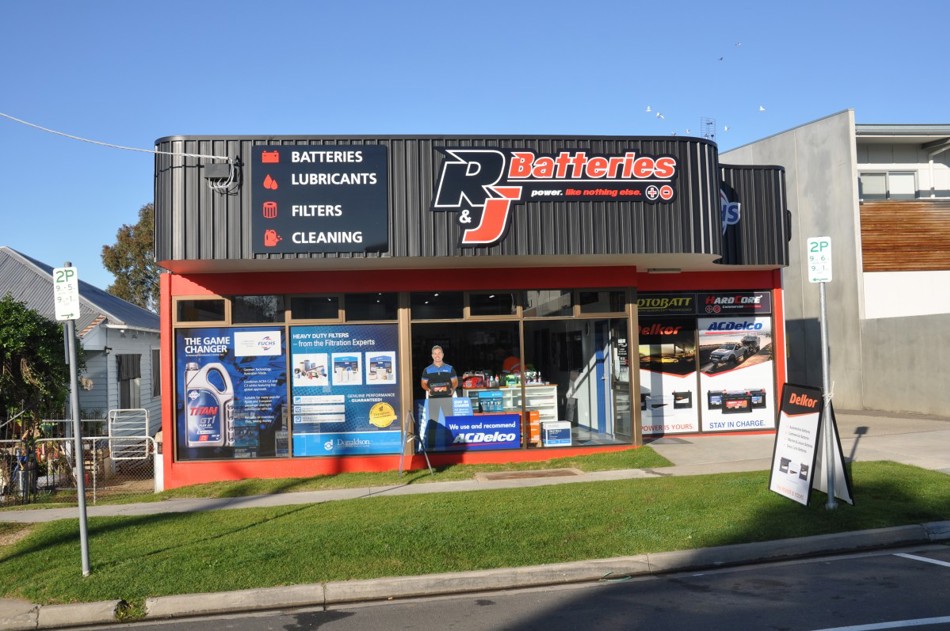 Our association with Wilsons Batteries and Lubes' founders, Rob and Jacinta Wilson, goes back 12 years. Prior to establishing Wilsons Batteries and Lubes, R&J Batteries had supplied batteries and oil to their previous business, RWB Industrial. When Rob and Jacinta sold RWB Industrial and opened Wilsons Batteries and Lubes four years ago, they decided to retain batteries and oil in their product offering and add an extensive range of filters, cleaning products and other hospitality products to the product range.
"Although Wilsons Batteries and Lubes now have a new name – R&J Batteries – the quality of products and service remains the same", said Co-founder and Manager Director of R&J Batteries, Ray Robson. World class brands such as ACDelco, Delkor, Fullriver, Motobatt and Fuchs that were previously available at Wilsons Batteries and Lubes will continue to be available at R&J Batteries Bairnsdale along with other brands such as Predator, RELiON, Hardcore, U.S Battery and BAE.
As for Rob and Jacinta, they can finally look forward to a well-deserved retirement post the sale of Wilsons Batteries and Lubes. "I have worked in retail – the majority of the time in Bairnsdale – for 48 years and that's long enough," said Rob. Jacinta further adds, "when we sold our previous business, RWB Industrial, we were not quite ready to retire but now we are.
Once the COVID-19 situation gets better, we are planning to travel around Australia and see everything our beautiful country has to offer. On a parting note, we would like to thank our staff and customers for making the business what it is today. We have had a great 12 year working relationship with R&J Batteries so we couldn't think of a more fitting company to take over the business." All existing staff that were instrumental in making Wilsons Batteries and Lubes a success will remain. We would like to welcome them to the R&J Batteries family.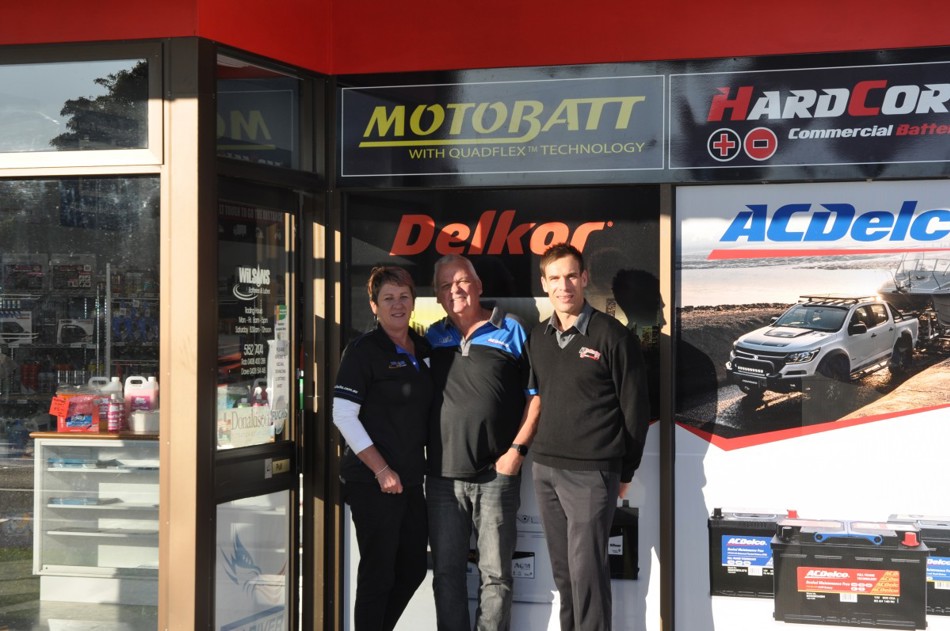 For the past 25 years, R&J Batteries has built a reputation throughout Australia and New Zealand as the fastest growing battery company. One of the principle drivers behind this success is attributed to our range of world class products at reasonable prices, backed by our outstanding service. We are excited to grow our footprint with the recent opening of our Bairnsdale store and look forward to becoming part of the surrounding community in Bairnsdale.
Now that R&J Bairnsdale is officially open for business, head in and visit the team for a free battery check or speak to one of our battery experts about how we can help you find the right power solution for your needs.
Store Details
Address: 45 Macleod Street, Bairnsdale VIC 
Phone: 03 5152 7474
Email: mgrbairnsdale@rjbatt.com.au
Trading hours:
Monday: 8:00am – 5:00pm
Tuesday: 8:00am – 5:00pm
Wednesday: 8:00am – 5:00pm
Thursday: 8:00am – 5:00pm
Friday: 8:00am – 5:00pm
Saturday: 8:3oam – 12:00pm
Sunday: Closed