Industry News
Trusted Battery Manufacturer for Over 95 Years
U.S Battery has a history of excellence spanning over 95 years. Starting from humble beginnings in 1926 to present day, U.S Battery's range of deep cycle flooded lead acid batteries have been a gamechanger in commercial and industrial applications. As the exclusive distributor of U.S Battery products in Australia and New Zealand, we are proud to celebrate this momentous milestone.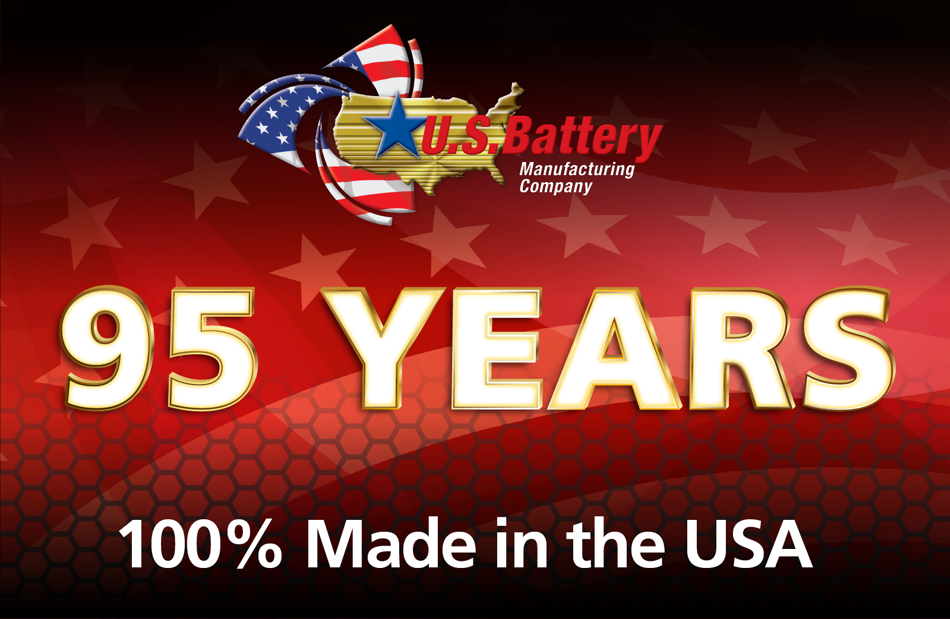 Quality and reliability are two important characteristics we look for when deciding to include a brand in our portfolio. We found these characteristics in U.S Battery products in 2016 and have been successfully distributing the brand since then. Industrial Sales Manager at R&J Batteries, Isaac Bailey, said, "U.S Battery marking over 95 years of succession is a true testament to their high-quality deep cycle batteries. R&J Batteries is proud to be the exclusive distributor for U.S Battery throughout Australasia."
"We are committed to supplying OEM applications with the best solution on the market. U.S Battery have put quality before quantity since the day the first battery rolled off the assembly line in 1926. The American-made batteries are the best quality, longest lasting and most dependable energy storage batteries in the market today," added Bailey.
U.S Battery products are made 100% in the U.S.A – a point the manufacturer takes utmost pride in as evident in all facets of the business from its brand name to its manufacturing process. American-made products are well-regarded in the battery industry for quality and dependability. U.S Battery's deep cycle batteries are suitable for golf carts along with other industrial equipment like aerial work platforms and floor cleaning machines. Their reliability makes them perfect batteries for renewable energy and solar power systems with sizes to also provide power for marine and RVs.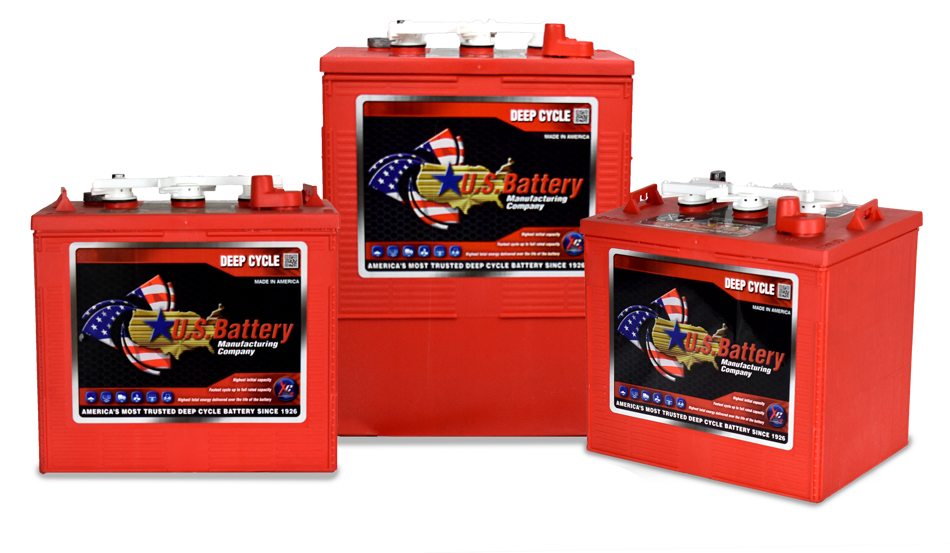 U.S Battery products are built with unique Xtreme Capacity 2TM formulation and Diamond Plate Technology®. This combination produces highly efficient battery plates capable of delivering greater watt-hours per litre and watt-hours per kilogram than any other flooded lead-acid battery in the market. This makes U.S Battery a suitable choice for applications with batteries requiring deep discharge and fast recharge on a daily or continuous basis. The Xtreme Capacity 2 formulation consists of uniform layers of tetrabasic sulphate crystals which allows U.S Battery products to have the highest initial capacity and highest rated capacity on the market. The Diamond Plate Technology when combined with Xtreme Capacity 2 formulation creates a highly efficient cell-plate design which produces greater overall capacity, longer battery life and ability to reach peak capacity in fewer cycles. Other notable features of U.S Battery deep cycle batteries include rugged construction for applications subjected to rigorous use and SpeedCap® Venting Positive Locking System for easy maintenance.
U.S Battery products are available in 6-volt, 8-volt and 12-volt sizes to suit multiple configurations for a wide range of commercial and industrial applications. Find the complete U.S Battery range at R&J Batteries branches Australia-wide and selected distributors.