R&J Batteries News
Unveiling Car #8's "Lava Lines" Livery Design
We are excited to reveal the new livery design for the #8 R&J Batteries Supercar at the upcoming Darwin Triple Crown event. The event scheduled to run from 17th to 19th of June at the Hidden Valley Raceway in the Northern Territory is the official indigenous round of the 2022 Supercars Championship. Following the lead of AFL and NRL football competitions by theming one weekend of the season to celebrate indigenous culture, Supercars have followed suit with the Hidden Valley round. All teams competing in the round have collaborated with indigenous artists for their livery designs.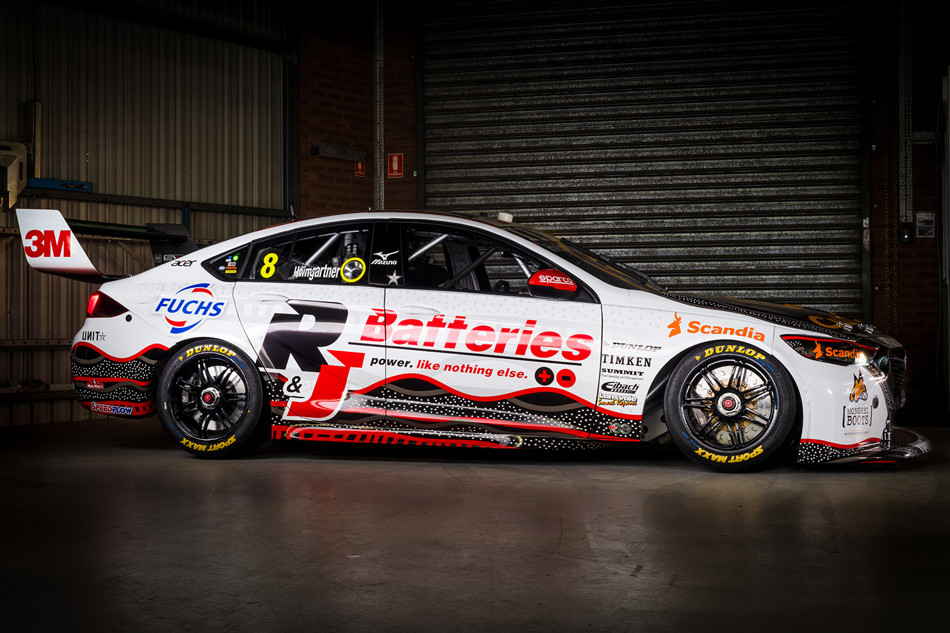 Young emerging indigenous artist based in Cairns, Queensland, Jedess Hudson, is the designer behind the livery design for car #8. Linking to R&J Batteries' products range, Hudson's design dubbed "Lava Lines" is based on the Undara Lava Tubes.
Speaking about the design, Hudson said, "The Undara Lava Tubes are situated on Ewamian country, which contain the remainds of the Earth's longest flow of lava originating from a single volcano. Volcanic activity formed these tubes over 190,000 years ago."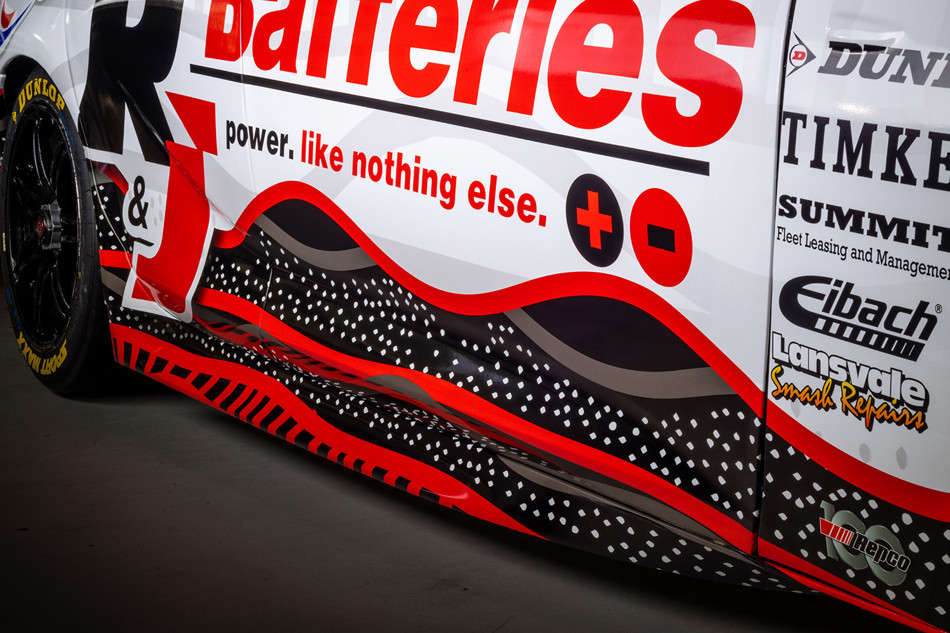 "The red and orange represents the journey lines as the lava travels and flows across the land. Each lava tube varies in length, size and dimension with its own unique story. The dots embody the lava imprint within the tubes and the lava flow contain powerful energy – the natural embodiment of the products that R&J Batteries are known for today, " adds Hudson.
Jedess is a descendant of the Ewamian and Western Yalanji people of Northern Queensland. Her art conveys her Aboriginal heritage by combining the traditional stories of her ancestors with contemporary artistic styles. She draws her inspiration from her traditional homelands and those that are integral to the land such as seasons, bush tucker, flora and fauna.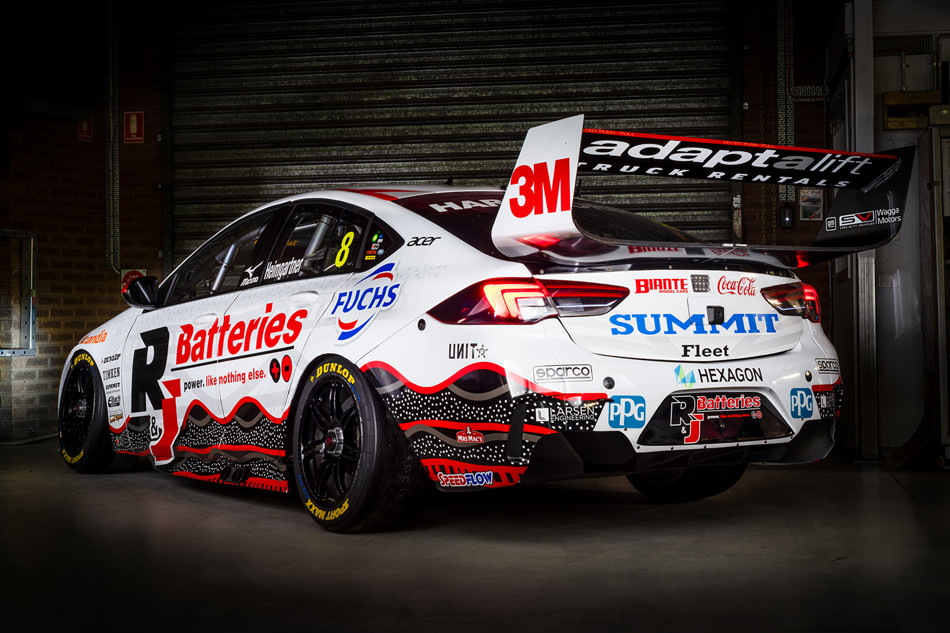 R&J Batteries Managing Director, Ray Robson, is looking forward to seeing Hudson's design out on the tracks in Darwin. "We are proud to be part of the Supercars Indigenous round in Darwin. The car looks fantastic and it is such a great reminder of the journey we are making as a nation towards reconciliation and recognition of our First Peoples."
"André has had some great results in the last two rounds at Perth and in Winton. We feel the Lava Lines artwork Ms.Hudson has designed not only fits the R&J Batteries brand but also sits well with the form André has been bringing to the track," adds Robson.
The indigenous round runs from Friday, 17th of June to Sunday, 19th of June. In addition to Brad Jones Racing, other R&J Batteries sponsored teams, PremiAir Racing and Lamattina Top Fuel Racing will be competing at the Hidden Valley Raceway in the final round of the 2022 Australian Top Fuel Championship. Follow us on Facebook for exciting updates of all of our sponsored teams.