Projecta Battery Chargers & Accessories
Since being acquired by Brown and Watson in 2002, Projecta has grown to be recognised as Australia and New Zealand's market leader in high quality battery maintenance and power products. The Projecta range of battery chargers and power accessories have been designed and manufactured by product experts to meet industry standards. The full range which includes Battery Chargers, Solar Panel Controllers, Dual Battery Kit Solutions & Accessories, Jump Starters, Power Hubs, Inverters, Booster Cables, Battery Terminals & Cables and Battery Maintenance products are available at R&J Batteries.
Projecta Battery Chargers
The Projecta Battery Charger range is one of the most comprehensive in the market. Safe, simple and practical, the range has a solution to suit the home handyman, industry workshop professional and everyone in between. Most of the range are 12V battery chargers for lead acid batteries with up to 8 stage charge technology, capable of charging all your automotive, marine and commercial batteries. The Projecta battery charger range also supply lithium battery chargers ideal for in-vehicle applications and back-up power. 
Charge N' Maintain - 4 and 8 Stage
Pro-Charge – 4 to 21 Amps
Intelli-Charge –7 to 50 Amps
Projecta IDC25, 3 stage DC-DC charger
Intelli-Charge Lithium – 1 to 50 Amps
Workshop – 12 to 40 Amps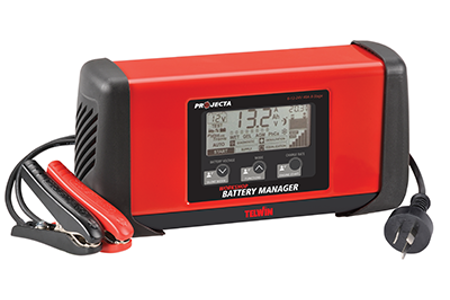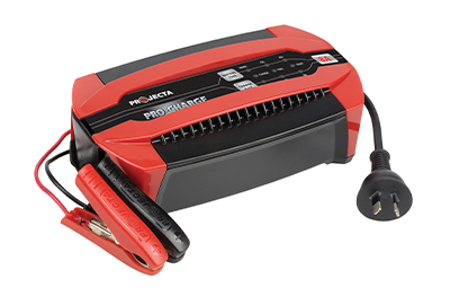 Solar Panels and Controllers
Capture the sun's rays and convert them to power wherever you go with Projecta's range of Solar panels and Solar controllers. Solar panels convert the sunlight into energy which can then be used to charge your battery via a Solar Controller, keeping it in optimal condition and providing you with portable power for your unique set up. The range of solar panels comes in compact options that fold for easy storage, portable power kits, maintenance panels and larger, fixed solar panel options.
The solar controller is a critical part of the installation as it converts the variable power from the solar panel into a voltage and current profile which is suitable for battery charging.  Connecting a solar panel directly to a battery will damage it and cause it to fail. Each controller in the extensive Projecta range can be connected to a battery indefinitely to keep it fully charged and in good condition.
Personal Folding Solar Panels
Maintenance panels
Fixed Solar panels 20W-160W
Portable Kits 120W-160W
Soft Folding Kits 80W-180W
Solar Charge Controllers – 8 Amps – 30 Amps (12V & 24V)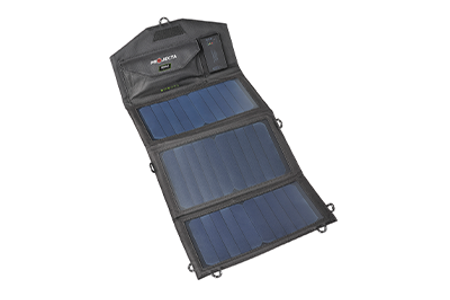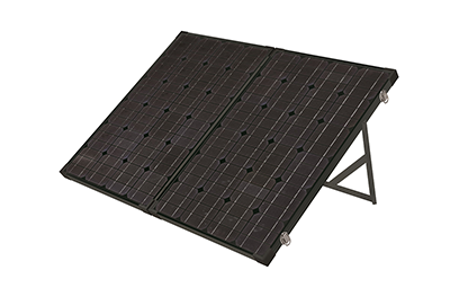 Dual Battery System Accessories
Projecta has everything you need to build and connect your dual battery kit. Ideal for RVs, campers, utility vehicles, boats, trucks or any application which requires powerful accessories like inverters, fridges or a tail gate loader to run when the engine is not running. Having a second or auxiliary battery allows your accessories to run independent of the starting battery yet it is still able to charge while the engine is running. Projecta has complete isolator kits to suit any set up and provide any of the parts and accessories required such as dual battery chargers, cables, lugs, connectors, battery trays and brackets.
Battery Isolators – 100A-200A
DC-DC Battery Chargers
Battery Meters
Battery Trays
Cables, Lugs, Connectors and Accessories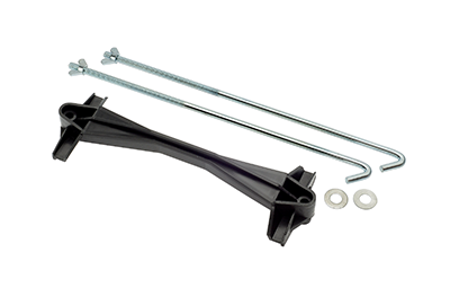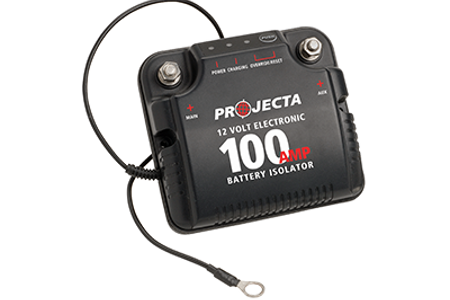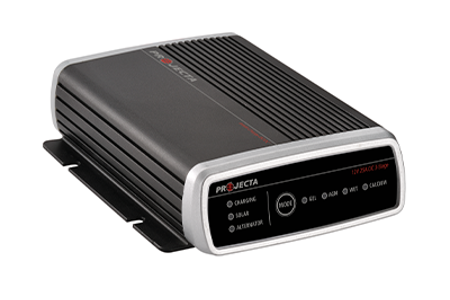 Projecta Power Hub and Power Management
Power and charge your accessories 'off the grid' with the use of the enviable Projecta Power Hub. The 12V Power-Hub is a convenient alternative to a dual battery system, powering a wide range of accessories and appliances while you are off-grid.
Other power management products from Projecta include Portable Power Boxes, Intelli-RV power management systems, power boards, voltage reducers and inverters.  The Portable power boxes provide a safe and secure space for your battery where limited room is available within the engine bay and they need to be installed somewhere in the elements, like on a Ute tray. The Intell-RV range offers a safe and comprehensive solution for power management in caravans and RVs. Projectas' Intelli-RV's, and their other products in the power management range, all aim to provide safer and easier power management in a range of applications during both using or install.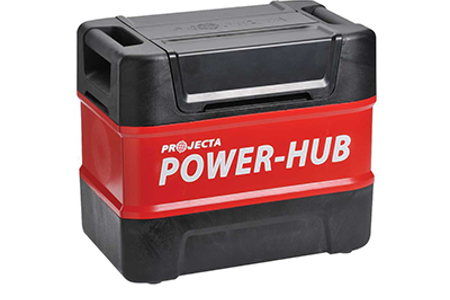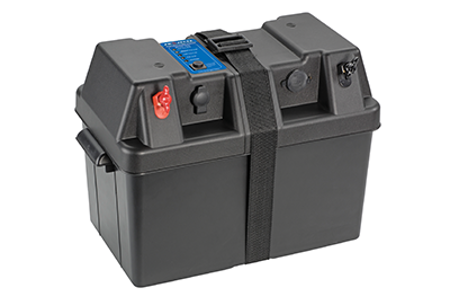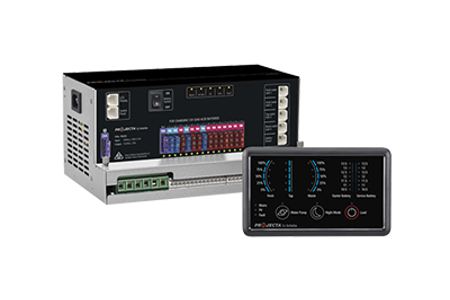 Jump Starters
Projecta products allow you to be switched on with your power equipment, ready for any eventuality. The Projecta range of jump starters are perfect if you ever need roadside assistance or are handy in any workshop. Using ultra safe lithium-iron phosphate (LiFEPO4) technology, the Intelli-Start IS1500 uses Projecta's unique Rapid Recharge Technology (RRT) to recharge the battery pack in less than 60 seconds after jumpstarting a vehicle, enabling it to operate continuously without the need to connect it to a 24V charger.
IS1500 - 12V 1500A
IS1210E - 12V 1200A
IS910E - 12V 900A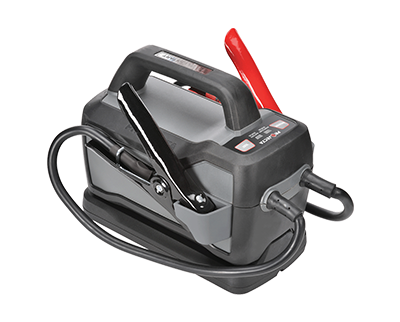 Inverters
Projecta also provides a range of pure sine wave inverters capable of powering most household appliances from a 12V battery while you are off the grid. They are safe and easy to use with their modified sine wave technology enabling them to power maximum loads right from start up. Built with noise filtering and a low battery warning indicator, Projecta's inverters are built to give you all the comforts of home with none of the hassle.
Modified Sine Wave Inverters – 300W-2000W (12V & 24V)
Pro Wave Inverters – 350W-1800W
Intelli-Wave inverters – 150W-3000W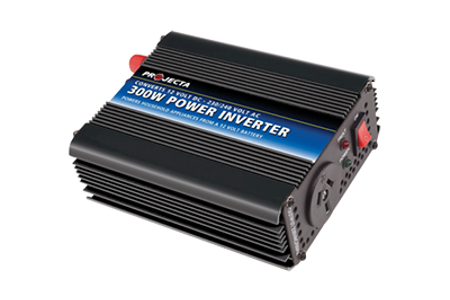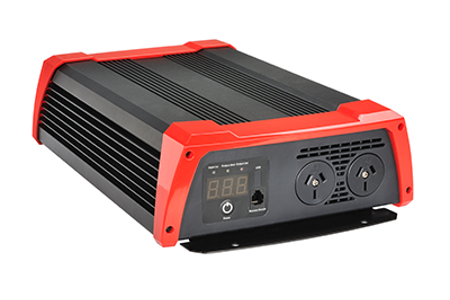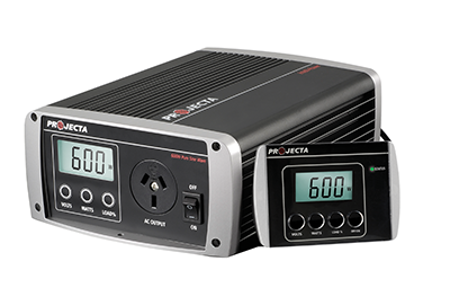 Battery Maintenance Made Easy with Projecta
Keeping a battery maintained and in good condition is one of the key aims of Projecta products. Further to their chargers, dual battery kits and solar panels, Projecta also offers a range of battery testers, load testers, memory minders and other tools to help keep a battery in the best of health.
New or replacement battery terminals and cable are also available in the Projecta range to further help with battery upkeep. Projecta have a range of lead and brass battery terminals built to suit any battery set up while the copper cable lugs deliver superior conductivity.
R&J Batteries stock the Projecta range at all branches to ensure you have access to the accessories you need. Whether you are a home handyman or an automotive professional, battery maintenance is easy with the correct accessories. Contact your local R&J Batteries branch for additional information or if you are searching for a specific Projecta product.