Expert Advice
Your Guide to Stop Start Batteries
Stop Start, also known as Idle Stop Start (ISS), is a technology which is common in modern vehicles. Stop Start is a fuel saving technology which reduces a vehicle's fuel consumption & emissions by switching the engine off while the vehicle is stopped. This innovative technology is beneficial for the planet and the wallet.  Here's your guide to understanding the technology behind Stop Start systems and Stop Start batteries: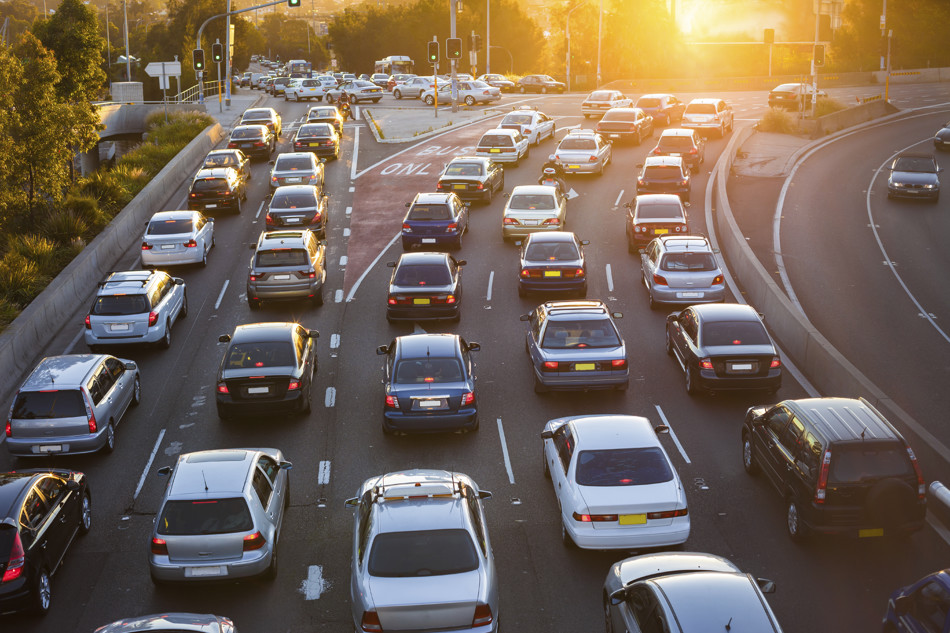 What is Stop Start technology?
Modern vehicles with Stop Start systems can detect when the vehicle is not moving and subsequently shut down the engine in order to reduce greenhouse gas emissions and fuel consumption. These features of Stop Start technology are particularly beneficial for those instances where the vehicle is stopped traffic lights, as it eliminated the unnecessary idling of the engine while waiting for a green light. In the same scenario, the engine in vehicles without Stop Start technology would continue to idle, wasting fuel and emitting pollution.
What is the difference between a Stop Start battery and a normal battery?
Vehicles with Stop Start systems require a Stop Start battery. Conventional batteries are not suitable for such vehicles and attempting to use one would not only cause premature battery failure. Stop Start batteries are specially designed to handle the constant cycling and frequent high power bursts which are characteristic of Stop Start systems. When the engine is switched, the battery will continue to power all electrical components including the headlights, radio, air conditioner and wipers and will also then deliver the power to start the engine again when required.
What is a Stop Start battery?
Vehicles with Stop Start systems require 5 to 10 times more engine starts when compared to their conventional counterparts. This puts a lot of strain on the vehicle's battery. In addition to this, the battery is constantly charging and discharging while supporting the vehicle electrical loads when the engine is stopped. This is why a powerful Stop Start battery is needed. There are two different types of batteries for vehicles with Stop Start systems - Enhanced Flooded Battery (EFB) and Absorbent Glass Mat (AGM) battery. 
Enhanced Flooded Battery (EFB)
An EFB battery is particularly designed to meet the power and cycling requirements of entry-level Stop Start systems. An EFB battery is an improved version of the standard lead acid battery. It's enhanced design gives it the ability to provide constant power to all car electrical loads, including when the vehicle is idle. It also has  good cycling capabilities for delivering constant power, improved cycle life and faster recharge.
Absorbent Glass Mat (AGM) Battery
An AGM battery is an advanced version of lead acid battery. The technology in an AGM battery allows the acid to be absorbed into a fiberglass mats instead of flowing freely as a liquid. AGM batteries are maintenance-free, have excellent charging acceptance and can deliver a higher power output than the equivalent flooded battery. The AGM design also delivers improved cycle life and superior cycling capabilities while delivering high cranking power even when the State of Charge is low.
Which Stop Start battery is right for my vehicle?
It is important to note that although both EFB and AGM batteries are suitable for Stop Start systems, they are not necessarily interchangeable. EFB batteries can be replaced by AGM batteries in some applications however vehicles designed to use an AGM should only use AGM batteries. As mentioned earlier, conventional calcium batteries are not suitable for Stop Start vehicles.
How long does a Stop Start battery last?
Conventional lead acid batteries can last for up to 4-5 years if maintained properly. Stop Start batteries are put under constant pressure in a Stop Start vehicle and may not always last as long as a battery in a conventional vehicle. If you are seeking a long lasting Stop Start battery for your vehicle, consider investing in reputable brands of batteries such as Delkor or ACDelco.

Delkor AGM and EFB automotive batteries are powered by patented PowerFrame® grid technology. More durable and with superior electrical flow, this award-winning range is designed specifically for vehicles with Stop Start technology.
ACDelco also continue to be at the forefront of battery innovation and technology with their range of EFB and AGM batteries. Specifically designed to lower fuel consumption and reduce vehicle emissions the ACDelco Stop Start range has sizes to suit all popular models.
Learn more about our range of Delkor and ACDelco Stop Start batteries by clicking on the buttons below.
Do you need a battery charger for Stop Start battery?
Stop Start batteries may require a different battery charger compared to conventional batteries. A smart battery charger with selectable battery types will allow you to charge EFB and AGM batteries safely and efficiently. Visit your local R&J Batteries branch to get a smart battery charger for your Stop Start battery.
Can I put a Stop Start battery in a conventional vehicle?
Stop Start batteries are not limited to vehicles with Stop Start systems. AGM batteries are widely used in conventional vehicles due to their array of benefits.
As governments around the world have increased pressure on vehicle manufacturers to produce greener and more efficient vehicles, Stop Start technology continues to become more prevalent. If you have a vehicle with a Stop Start system, you have already taken a step towards reducing harmful gases into the atmosphere and protecting our environment. To ensure you get the best use out of your Stop Start vehicle, be sure to use a quality Stop Start battery. The friendly team at R&J Batteries can provide the advice and guidance you need to choose the correct Stop Start battery for your vehicle. Get in touch with the team today.