Industry News
EFB & AGM Battery Technology for Modern Cars

The difference between Absorbent Glass Mat (AGM), Enhanced flooded Battery (EFB) and traditional lead acid batteries.
Ensuring the correct battery technology is chosen for modern cars is more important than ever. Both the new battery and the vehicle's electrical systems are exposed to potential damage if the wrong replacement battery is fitted.
When replacing a battery there are a lot of options to choose from, so how do you know when to choose an AGM, EFB or a traditional lead acid battery?
For Idle Start-Stop (ISS) vehicles, it's important to fit the correct battery. Fitting a traditional battery will impair the Start/Stop function and noticeably reduce the battery's life. Research shows that some conventional batteries can lose between 7% and 16% of capacity after just one week of use in a Start-Stop car.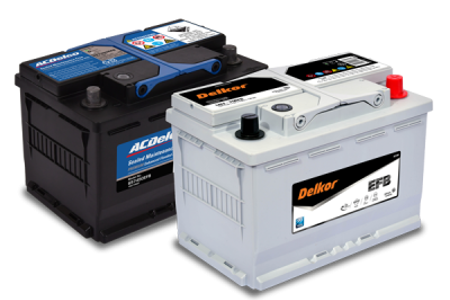 Enhanced Flooded Battery (EFB)
EFB batteries are designed to tolerate the moderate cycling of an ISS-equipped vehicle, where frequent cycling and cranking at low states of charge are required, they are a "mid-way" technology between a standard starting battery (SLI) and AGM type battery.
EFB batteries are frequently used by Asian car manufacturers and some mid-range European brands due to their lower cost. They are vital for all cars originally equipped with an EFB type battery.
EFB Performance Benefits:
2x Improved cycle life
Improved charge acceptance rate
Higher density active paste and plate additives
Increased cranking power up to 25%
Buy your next EFB Battery at any R&J Batteries store and choose from quality brands like Delkor, ACDelco, Fullriver and Predator.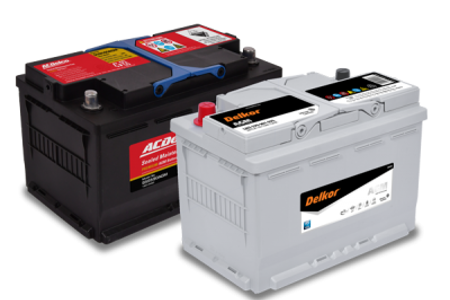 Absorbent Glass Mat (AGM)
AGM batteries represent the pinnacle of lead-acid battery design and offer drastic performance improvements over conventional batteries.
AGM batteries can tolerate much faster charge recovery after a discharge cycle and are mandatory for cars equipped with regenerative braking systems or those originally fitted with an AGM battery. AGMs can also maintain high cranking power even at a low state of charge, ensuring seamless engine starting in ISS vehicles every time the lights turn green.
AGM Performance Benefits:
3x Improved cycle life
Rapid charge acceptance/ power recovery
Ability to operate at a low state of charge
Increased cranking power up to 35%
AGM Batteries are available from R&J Batteries in a range of quality brands including Delkor, ACDelco, Fullriver and Predator.
How Idle Stop Start Systems Operate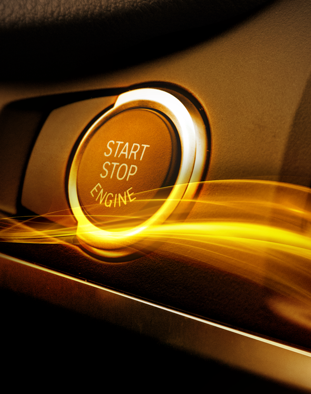 AGM and EFB Batteries are both designed to tolerate the frequent cycling of an ISS equipped car. A standard vehicle starts approximately 1500 times P/A, whereas a Start-Stop equipped vehicle starts approximately 17,500 times P/A.*
Basic ISS systems operate by shutting off the car's engine when the vehicle is stationary to save fuel. When the brake pedal is released the engine seamlessly restarts, enabling the vehicle to be driven again.
Whenever the engine is shut off the battery takes over from the alternator to maintain electrical power to all systems which can place a significant drain on the battery.
That's why fitting the correct replacement battery is vital to avoid premature battery failure and keeping the vehicle performing at its peak!
*Based on average CBD travel of 15,000 Km P/A.

The R&J Batteries' Battery Finder can assist in selecting the correct battery for most cars on Australian and New Zealand roads. Or, if you would like more advice, ask the battery experts at your closest R&J Batteries store!